Solving Limited Company Debt
Many limited companies will experience some form of problem with debt at some point. This does not mean that the company is destined for failure, in fact, there are a range of business rescue and recovery solutions which can be used by companies in this position to effect a successful turnaround.
60 Second Test Find Your Nearest Office
Advice for directors of a limited company in debt
If your limited company is dealing with debt which it cannot repay, it is vital you address these concerns before the situation escalates out of control. Just because a company is struggling to repay what it owes, does not mean that the company is beyond rescue. Many companies are able to recover from this position and go on to have successful futures, however, this is only possible if you take action during the early stages of financial distress and put a workable plan in place to help the company turn the situation around.
Understanding company debt problems
Debt is not always a bad thing for a company. Used correctly, external borrowing can give a business the resources it needs to accelerate a growth or expansion project, or provide some much-needed certainty when it comes to cash flow management. The problems occur, however, when the company is unable to repay the money it has borrowed as per the original agreement.
It is tempting to ignore the issue and hope the situation resolves itself on its own; the reality, however, is that this is unlikely to happen. Left alone, debt problems have a habit of escalating out of control, and a company can find itself going from a position of simply missing the occasional payment, to a state of insolvency extremely quickly.
If you are experiencing debt problems with your company, you are far from alone. During their lifetime, many businesses will experience some form of financial distress. For some this may take the form of a short-term cash flow issue which is quickly resolved; for others, the situation may require professional help from a corporate insolvency expert such as a licensed insolvency practitioner.
Received a Bounce Back Loan?
Don't Worry - There are thousands of other company directors going through the same process. No matter what position you are in and need looking for options, speak to a member of the Real Business Rescue team. It's Free & Confidential.
The team are available now -  0800 644 6080
Solutions to company debt
The good news is that there are an array of company restructuring, rescue, and turnaround solutions which have been designed to help businesses which are struggling under the weight of mounting debt. If you believe your company has the potential to return to a state of profitability in the future, a formal insolvency process could improve your chances of achieving just this.  
Company rescue takes many forms and the right path for your company will depend on a number of factors including its current financial position coupled with its ability to repay. Some of the solutions which could be considered are as follows:
Company Voluntary Arrangement (CVA) – A CVA can be seen as a formal – and legally-binding – repayment plan which is entered into by a financially distressed company and its creditors. Depending on how much the company can afford to repay, some debt may be written off as part of the process, with the rest being repaid at a rate which is both affordable and sustainable. A CVA typically runs for 3-5 years, during which time the company will make an agreed monthly payment direct to the insolvency practitioner in charge of supervising the agreement. The insolvency practitioner will then distribute these funds amongst creditors on a proportional basis. The business will continue to trade throughout, and at the end of the CVA the company will return to managing its own outstanding creditor liabilities.
Company Administration – When a company's debt problems get so severe that they are being threatened with legal action from disgruntled creditors, placing the company into administration could provide the breathing space required to formulate a workable plan going forwards. In many instances, the aim will be to save the viable elements of the business, allowing trade to continue; this may involve selling the company's assets to a new or existing company. Alternatively, administration may be considered if it is determined that this will result in better returns for creditors rather than having the company immediately liquidated. It is important to note that administration in itself is not a long-term solution; sooner or later the company will have to exit the safety that this process offers. This may involve the company entering an alternative rescue process (such as a CVA), the business being sold, or the closure of the company via liquidation.
Company Finance – In some instances, it may be the case that a company's financial problems are caused by irregular and unreliable cash flow, particularly if you are working in an industry where the late payment of invoices is commonplace. Accessing an external channel of funding, such as a form of invoice finance, could be the ideal solution. Invoice finance works by allowing you access to a portion of the money tied up in unpaid invoices, giving you a sense of certainty over your cash flow position. Invoice finance represents a flexible and tailored form of funding, one which can grow as your company grows.
Need to speak to someone?
If your company is struggling with unmanageable debts, squeezed cash flow, or an uncertain future, you are far from alone. We speak to company directors just like you every single day, and we are here to give you the help and advice you need.
Call our team today on 0800 644 6080
Closing a company with debts
Unfortunately, sometimes a company's debt problems will take it beyond the point of rescue. In these instances, it may be the best solution for all concerned to look at ways of closing the company in a formal and orderly manner. This can be achieved using a director-initiated liquidation process known as a Creditors' Voluntary Liquidation (CVL). An insolvency practitioner will be appointed to handle the process on behalf of the company; they will liaise with creditors, ensure company debts are repaid as far as possible, before having the company dissolved at Companies House. This is a serious step to take so you should ensure you talk through your options with a licensed insolvency practitioner before committing to a course of action.
How Real Business Rescue can help
If your company is struggling under the weight of unmanageable debt, the experts at Real Business Rescue are here to help you understand your options. Call our director helpline on 0808 253 5271 to arrange an appointment with a licensed insolvency practitioner, either over the phone or in person at one of our 100+ offices.
Contact the RBR Team Today
---
Free download
Free Insolvency Report
Claim Your Free Business Review
All UK sectors are experiencing specific challenges at present, particularly in light of the Covid-19 pandemic. Find out how your sector is performing here.
Simply search your Limited Company Name or Company Number
Please select your company from the list below:
We will also check if you're eligible for Director Redundancy
Next Steps
We provide free confidential advice with absolutely no obligation.
Our expert and non-judgemental team are ready to assist directors and stakeholders today.
Free Business Review
---
Claim your Free Business Review to understand what options are available to you.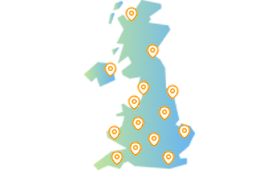 Office Locator
---
Find your nearest office - we have more than 100 across the UK. Remote Video Meetings are also available.
Contact Us Today
---
Free, confidential, and trusted advice for company directors across the UK.