Support for owners of theatres, arenas, and venues during COVID-19
Although very few sectors were immune to the damaging effects of the nationwide lockdown earlier this year, some industries have found themselves able to bounce back from the period of business interruption better than others.
Unfortunately for those running theatres, community centres, arenas, conference centres, and concert halls, the road to recovery looks set to be a long and challenging one. While other sectors were given to go-ahead to resume trade, venues which catered to entertaining crowds and hosting live events were left in a state of limbo as restrictions remained.
While grants have been offered by the government, theatres are all too aware that this is just a temporary measure; in order to guarantee survival, they need to be attracting audiences and generating their own revenue again. As the furlough scheme is wound down, many are fearful for the future.
Received a Bounce Back Loan?
Don't Worry - There are thousands of other company directors going through the same process. No matter what position you are in and need looking for options, speak to a member of the Real Business Rescue team. It's Free & Confidential.
The team are available now -  0800 644 6080
Covid-19 challenges facing venues and theatres
This is a problem affecting both regional and national venues, of all sizes.
Theatres have been offering refunds to customers for shows that are not going ahead, yet many have been hoping customers take up the offer of tickets to rescheduled performances, or a credit note, which would allow for funds to be retained within the company. However, many trepid theatregoers have opted for the refund option with concerns over when, or even if ever, the rescheduled performance will happen. This has left theatres with decimated cash flow, forced to repay customers with no certainty that they will be able to commence performances in the near future.
Outdoor performances were announced, yet plans were subsequently dropped. With no clear indication of when normal service will be permitted to resume. So long as social distancing measures are in place, the outlook appears bleak for those industries which rely on mass gatherings and group bookings.
Weddings are limited to small gatherings, while indoor performances are facing logistic challenges of their own. This does not only put pressure on the venues themselves, but also threatens the livelihood of those who rely on these types of events going ahead. The knock-on effects are huge, with caterers, entertainers including actors and musicians, cleaners, riggers, among many others finding themselves with empty order books.#
Looking ahead to 2021
To cap off a disastrous year, many theatres are already cancelling their pantomime season, a decision which has been taken in advance due to the scale of preparation which is required for such a performance. Many simply cannot take the financial risk that social distancing regulations meaning they can only be performed in front of a vastly reduced audience, or even that they may be cancelled entirely.
Pantomime season is often the biggest income generator of the year, popular with both families and also school group bookings. In many cases, panto season provides theatres with the financial boost they need as they head into the new year. Without this to look forward to, many venues are planning for an equally challenging 2021 where they may still be dealing with the fallout caused by the Covid-19 coronavirus.
What to do if you own a theatre, wedding, or entertainment venue
If you run a theatre, community or conference centre, music or wedding venue, and are concerned about what the future may hold post-Covid-19, you are strongly advised to seek help at the earliest possible opportunity. If you wait to take advice until your problems reach breaking point, you may find that liquidation is the only option available. However, there will be many more avenues open to you if you take timely advice.
Rescue options for your live events company
There are a range of company rescue options which may help to get your establishment back on a solid financial footing after the disruption caused by the coronavirus lockdown. A formal rescue procedure such as a Company Voluntary Arrangement (CVA) could allow you to restructure your outstanding liabilities by entering into a legally-binding agreement with your creditors. Depending on the amount you can afford to pay back, some debt may be written off with the remainder being repaid at a more manageable rate. A CVA typically runs for 3-5 years, providing you with a level of certainty when it comes to your outgoings, allowing for better financial planning.
If you are being pressured by creditor threats of litigation following Covid-19 challenges, placing the company into administration could provide you with the breathing space you need to work out a plan going forward without the fear of legal action.
Any formal insolvency rescue procedure will need to be entered into under the guidance of a licensed insolvency practitioner. By arranging a consultation with your local Real Business Rescue insolvency practitioner, you can learn more about your options and understand the best course of action for yourself and your company going forwards.
Entertainment venues and liquidation
If you feel the problems caused by the Covid-19 coronavirus crisis have taken your company beyond the point of rescue, you may be considering placing your theatre, venue, or arena into liquidation. This may be the only option left if your debts are at an unmanageable level and your company is unlikely to be able to generate the revenue needed to service these borrowings. 
As part of the liquidation process, all company assets will be sold and the proceeds will be distributed amongst creditors. Any other debt which remains – except any which has been secured with a personal guarantee – will be wiped out and the company will be dissolved. Company liquidation is a serious step to take so you should ensure you have taken sound advice from a licensed insolvency practitioner before going ahead.
Need to speak to someone?
If your company is struggling with unmanageable debts, squeezed cash flow, or an uncertain future, you are far from alone. We speak to company directors just like you every single day, and we are here to give you the help and advice you need.
Call our team today on 0800 644 6080
How Real Business Rescue can help owners of theatres and venues
Real Business Rescue have over 100 offices located up and down the country, meaning that no matter where in the UK you are based, you are never far from expect help and advice. You can arrange a free no-obligation consultation with your local Real Business Rescue insolvency practitioner by calling our team.
Contact the RBR Team Today
---
Free download
Free Insolvency Report
Claim Your Free Business Review
All UK sectors are experiencing specific challenges at present, particularly in light of the Covid-19 pandemic. Find out how your sector is performing here.
Simply search your Limited Company Name or Company Number
Please select your company from the list below:
We will also check if you're eligible for Director Redundancy
Next Steps
We provide free confidential advice with absolutely no obligation.
Our expert and non-judgemental team are ready to assist directors and stakeholders today.
Free Business Review
---
Claim your Free Business Review to understand what options are available to you.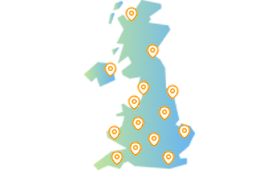 Office Locator
---
Find your nearest office - we have more than 100 across the UK. Remote Video Meetings are also available.
Contact Us Today
---
Free, confidential, and trusted advice for company directors across the UK.