Limited Liability Partnerships (LLP's) UK
Business rescue and turnaround advice for LLPs
Our Limited Liability Partnership Services:
What is paramount for business partners to understand is that you are not alone; we've seen thousands upon thousands of different situations involving partnership hardship and are well placed to advise in your circumstances. Partners often say to us that our assistance or intervention has lifted a huge weight from their shoulders. 
Whether you want to rescue your business and believe it has the potential to prosper again, or feel as though the business is facing insurmountable debt and liquidation is inevitable - we can offer expert, impartial advice. Whatever problem you and your partner(s) is/are facing, we want to fully understand what you are going through and find the best possible solution for all parties involved.
Take Our Free 60 Second Test
Get an instant understanding of your:
Debt and Asset Position
Formal Insolvency Options
Next steps
Plus much more ...
Start The 60 Second Test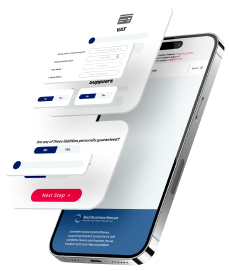 We have a number of guides across the whole partnership insolvency spectrum to help shed some light on your individual situation:
Limited Liability Partnerships Overview

If you're a partner in a limited liability partnership (LLP) and want to understand more about potential options when faced with LLP insolvency, read on. If your LLP runs into financial difficulties and you depend on your business for your livelihood, you personal finances could also suffer.

This guide focuses on limited liability partnerships facing growing levels of debt with no hope of repayment now or in the foreseeable future. When this is the case, the partners may agree it is time to wrap up business affairs and simply dissolve the partnership. The guide also looks specifically at whether all partners are equally responsible for debt.
UK's number one for director advice
We handle more corporate insolvency appointments than any other UK firm; demonstrating our commitment to helping directors and business owners in financial distress.
The team are available now -  0800 644 6080
60 Second Test Find Your Nearest Office
There are different types of liquidation for limited liability partnerships; in this guide we talk you through the most common types such as Creditors Voluntary Liquidation (CVL), Members Voluntary Liquidation (MVL) and Compulsory Liquidation. If you've been served a winding-up petition, you have no time to waste.

In this guide, we'll explain what is meant by limited liability partnership administration and pre-pack administration. We'll highlight how the process works and the key benefits involved. It is a common method for firms who have a viable long-term business and Real Business Rescue have been involved in hundreds of administrations, making us perfectly placed to advise in your circumstances.
Can't pay CBILS or Bounce Back Loan?
Don't worry - there are thousands of other company directors in the same position. If you are struggling to keep up with your Covid loan repayments, speak to a member of the Real Business Rescue team to discuss your options. It's Free & Confidential.
The team are available now -  0800 644 6080

When a struggling LLP still appears to be a viable business with the prospect of becoming profitable again, and the partners are willing to continue trading, a company voluntary arrangement (CVA) may be an ideal way to protect against legal actions taken by creditors. It's critical to note that a Partnership Voluntary Arrangement (PVA) is purely an option for standard partnerships, not LLPs, and is a completely different legal process.

In this guide, we'll explain what the winding-up of a limited liability partnership (LLP) really means; detailing how the process works and the options available to you. When it come to LLP debts, winding up and dissolution of limited liability partnership is seen as the 'final straw' and is often a move instigated by angry creditors – usually HMRC.

If your business is a limited liability partnership, LLP members enjoy limited liability unlike partners in general partnerships who are jointly and severally liable for all the debts and obligations of the firm. If you are a partner in a standard business partnership, the issue of joint and several liability is more pertinent.
Need to speak to someone?
If your company is struggling with unmanageable debts, squeezed cash flow, or an uncertain future, you are far from alone. We speak to company directors just like you every single day, and we are here to give you the help and advice you need.
Call our team today on 0800 644 6080
Limited Liability Partnership Breakdowns and Disputes

At Real Business Rescue we assist individuals in business partnerships that are experiencing stress brought about by financial strife such as debts, pressure from creditors, HMRC tax or VAT bills and so on. Unfortunately, partnership disputes are a fairly common occurrence which can mean serious repercussions for a LLP business.
At Real Business Rescue, our licensed insolvency practitioners provide expert debt management advice tailored to limited liability partnerships and their partners. We work with LLP owners like you, and with your professional advisers, to maximise the chances that your business will succeed. Read on for more advice on LLP business debts.
If your limited liability partnership is suffering financially and you would like to know more about partnership insolvency options, you can arrange a free consultation with one of our licensed insolvency practitioners in your area. Alternatively you can call us on 0800 644 6080 for free, immediate advice.
Real Business Rescue are here to help
Still unsure whether liquidation is right for your company? Don't worry, the experts at Real Business Rescue are here to help. Our licensed insolvency practitioners will take the time to understand the problems your company is facing before recommending the best course of action going forward based on your own unique circumstances.
UK's Largest Liquidators
100+ Offices Nationwide
100% Confidential Advice
Supported 25,000+ Directors
Meet The Team
Team of Qualified Experts
Trusted team of experts on hand to assist
Meet The Team
Looking for immediate support?
Complete the below to get in touch
Free 60 Second Test
For Ltd Company Directors
Get An Instant Understanding Of Your:
Debt and Asset Position
Director and Liability Review
Next Steps
Plus much more ...
Real Business Rescue Recommended
Next Steps
We provide free confidential advice with absolutely no obligation.
Our expert and non-judgemental team are ready to assist directors and stakeholders today.
60 Second Test
---
Understand your company's position and learn more about the options available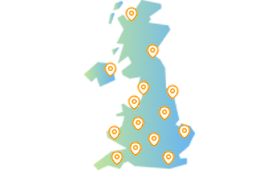 Office Locator
---
Find your nearest office - we have more than 100 across the UK. Remote Video Meetings are also available.
Contact Us Today
---
Free, confidential, and trusted advice for company directors across the UK.