On 28 March 2020, the Government announced new insolvency measures to support businesses under pressure as a result of the coronavirus outbreak. The Government will amend insolvency law to give companies breathing space and keep trading while they explore options for rescue and temporarily suspending wrongful trading provisions retrospectively from 1 March 2020 for three months. You can find out more here. Directors must still be mindful of their fiduciary duty to creditors and shareholders and early advice is always the best protection against any criticism.
Understanding the advantages of company liquidation
Since the liquidation of a company ultimately means the end of the business, as all of the assets are sold to repay as many debts as possible, it would seem that there would be limited advantages in this situation. However, many company directors choose to voluntarily liquidate in a process known as creditors' voluntary liquidation (CVL), and this route offers a number of advantages in comparison to continuing to trade insolvent. If there is no prospect of recovery and the demise of the company seems imminent, undergoing a voluntary liquidation can be much more advantageous than waiting for a creditor or HMRC to force the company into liquidation.
Received a Bounce Back Loan?
Don't Worry - There are thousands of other company directors going through the same process. No matter what position you are in and need looking for options, speak to a member of the Real Business Rescue team. It's Free & Confidential.
The team are available now -  0800 644 6080
Protection from Wrongful Trading Accusations
The primary reason why most directors choose to liquidate the company is to avoid the hassle of being accused of wrongful trading. Directors have to adhere to certain duties and requirements when controlling the actions of a company that is trading insolvent! In summary, if a director does not act in the best interests of the company's creditors as a whole, this may come to light when the liquidator performs an investigation after liquidating the company. If the director is found guilty of wrongful trading, they could be banned from acting as a director of any limited company for a period of up to 15 years.
In a compulsory liquidation, the liquidator is appointed by the courts or the creditors. Liquidators appointed by the court are particularly thorough during the investigation, and liquidators appointed by disgruntled creditors are often instructed to find and highlight any possible instance of wrongful trading.
Protection from Personal Liabilities
If a director is found guilty of wrongful trading in a post-liquidation investigation they could be held personally liable for some or all of the company's debts. All liquidators (whether appointed by the directors, the Court, HMRC, or another creditor) are required to perform a post-liquidation investigation. When you choose to liquidate a company voluntarily you'll be given professional guidance before, during, and after the procedure, so you probably won't make any ill-informed decisions that could cause you to be held personally liable subsequently.
Avoidance of Court Procedures
Taking the initiative to voluntarily wind up your company through a CVL will also save you the hassle of having to deal with the process of being petitioned by the Court. During a compulsory liquidation the petition to wind up your company is made public because it is listed in the London Gazette as an advertisement 7 days after it is served to the company directors. When this happens not only will banks freeze your accounts and company assets, but anyone will be able to see that your company is being liquidated. Although a petition advertisement still has to be listed in the Gazette if you opt for a CVL, it will be apparent that it was a voluntary decision, and not a hostile action taken by creditors or HMRC.
The Consideration of Alternate Options
If you really don't want to liquidate your company, but feel that is the only option left, a simple consultation with an insolvency practitioner could reveal some alternative solutions that you may want to consider. A pre-pack administration, company voluntary arrangement (CVA), or asset financing could be used to leverage the company's remaining assets in order to repay creditors and/or obtain additional funding.
Need to speak to someone?
If your company is struggling with unmanageable debts, squeezed cash flow, or an uncertain future, you are far from alone. We speak to company directors just like you every single day, and we are here to give you the help and advice you need.
Call our team today on 0800 644 6080
Peace of Mind
Finally, making the decision to voluntarily liquidate your company will give you the peace of mind and assurance that the old company is over.  You'll no longer have to deal with stressful creditor pressures, repetitive phone calls from debt collectors, and warnings from HMRC. After the old company is ended you'll have the opportunity to continue your career as the director of another company without being burdened with the stress of carrying on an insolvent company.
Call us today to participate in a free consultation and we'll assess your situation and help you determine whether a CVL would be the most appropriate course of action. If so, we'll give you a preliminary walkthrough of what to expect and an estimate on how much the procedure will cost. Real Business Rescue provide director advice online, over the phone, or in-person at one of our 100+ UK offices or a place of your convenience.
Contact the RBR Team Today
---
Free download
Free Insolvency Report
Claim Your Free Business Review
All UK sectors are experiencing specific challenges at present, particularly in light of the Covid-19 pandemic. Find out how your sector is performing here.
Simply search your Limited Company Name or Company Number
Please select your company from the list below:
We will also check if you're eligible for Director Redundancy
Next Steps
We provide free confidential advice with absolutely no obligation.
Our expert and non-judgemental team are ready to assist directors and stakeholders today.
Free Business Review
---
Claim your Free Business Review to understand what options are available to you.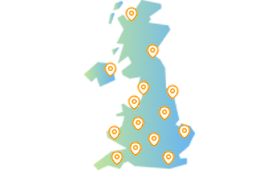 Office Locator
---
Find your nearest office - we have more than 100 across the UK. Remote Video Meetings are also available.
Contact Us Today
---
Free, confidential, and trusted advice for company directors across the UK.