Is your company going into liquidation? Here is what you need to know
If your company is heading towards liquidation, it is likely that you will have some questions as to exactly what happens during this process. The first thing you should know is that there are in fact two ways a company can go into liquidation – voluntarily, through a procedure known as a Creditors' Voluntary Liquidation (CVL), or involuntarily, through a compulsory liquidation where a creditor will petition for your company to be wound up by the courts. During the liquidation process the assets of the insolvent business are sold and the proceeds realised are used to repay as many creditors as possible.
While the exact steps taken will vary depending on the type of liquidation, both processes will be overseen by an insolvency practitioner, or official receiver, and will involve the sale of all of the business's property, assets, and holdings, followed by the complete dissolution and closure of the company. In other words, whether the liquidation is voluntary or compulsory, the end result will be the same; creditors are paid as much as possible and the company ceases to exist.
Received a Bounce Back Loan?
Don't Worry - There are thousands of other company directors going through the same process. No matter what position you are in and need looking for options, speak to a member of the Real Business Rescue team. It's Free & Confidential.
The team are available now -  0800 644 6080
What Happens During a Compulsory Liquidation?
The compulsory liquidation of your company would occur should an individual or company, typically a disgruntled creditor, lodge a winding up petition (WUP) with the court. The motivation behind this act would be to recover the outstanding debt your company owes them. This is because as part of the liquidation process, all the company's assets will be sold and this money distributed amongst outstanding creditors. Therefore if your creditors have reason to believe your company has valuable assets, petitioning for its liquidation may seem like their best chance of recovering the money they are owed.
Although the petitioner is often a creditor, this is not always the case. Shareholders or any other interested party can present a WUP to the court as long as they have a legitimate reason for doing so. The directors of the insolvent company can also legally lodge a petition to have the company wound up, but this is usually handled through a voluntary liquidation instead. If your company fits more than one of the following criteria then it could be at risk of being forced into compulsory liquidation:
Total debts and liabilities exceed the value of all assets
 
Unable to pay debts as and when they become due
 
In arrears with HMRC
 
Number of company members has fallen below the statutory minimum prescribed
 
Has failed to re-register as a public or private company appropriately
Has not commenced trading within the statutorily established time (typically one year) of incorporation
After the compulsory liquidation is underway the process of selling the company's assets begins, while all litigation involving the company usually ceases. In other words, any legal actions taken by creditors are considered void once the liquidation has begun as the company is in the process of being closed down and will soon cease to exist as a legal entity.
What happens during a voluntary liquidation?
The process of voluntary liquidation is generally less stressful as the procedure can be planned in advance to minimise disruption. As the company directors have access to the assistance and guidance of an insolvency practitioner who will manage the entire process there is often very little for the director to do once proceedings have been initiated. As long as the necessary reasoning can be demonstrated to show voluntary liquidation will provide the best outcome for the company's creditors, then approaching a liquidator to place the company into is surprisingly straightforward. 

After discussing your situation with an insolvency practitioner you may find that there are more suitable solutions than liquidation available which may either allow the company to continue trading, or to maximise the return to creditors. This could involve negotiating with creditors and entering into a Company Voluntary Arrangement (CVA) to reduce monthly outgoings, or placing the company into pre-pack administration should the directors wish to purchase assets of the business and start up again.  
Why would you initiate liquidation voluntarily?
When a company is in too much in debt to recover via turnaround and restructuring procedures such as administration, financing, or a CVA, you may have to accept that liquidation is the only viable course of action.

Once you know your company is insolvent you must take swift action to avoid worsening the position of your creditors. This means you should seek the assistance of a licensed insolvency practitioner to discuss your company's financial problems. Delaying taking this step will only lead to a further increase in company debts which will put you at risk of being held personally liable. Although directors are not normally held responsible for the debts of a limited company, if the court finds you guilty of wrongful trading then you may be asked to assume liability for the money the company owes. This is a very real possibility if you continue to trade while knowingly insolvent and therefore fail to adequately fulfil your duties as a director. By enlisting the help of a licensed insolvency practitioner once you know your company is insolvent, you are demonstrating your commitment to placing the interests of your creditors above your own. Furthermore, having an insolvency practitioner handle the process means you can avoid much of the hassles and headaches associated with being wound up and forced into compulsory liquidation.
Don't forget about director redundancy
For the director of a company facing the prospect of liquidation, either through voluntary or forced means, it is undoubtedly a stressful time. Not only does this have a huge emotional impact seeing the business you have worked so hard to build failing, but the loss of your business could also mean the loss of your main or only source of income. During this difficult time, however, there may be an unexpected silver lining.
It is not widely known that the directors of an insolvent limited company can submit a claim for redundancy as part of the liquidation process. Depending on your length of service, age, and the level of salary taken from the company, this could add up to a significant sum. In many cases the money obtained through director redundancy is enough to cover the cost of placing the company into a CVL, and for those who ran their company for many years there is likely to be some left over after these fees have been accounted for. Your insolvency practitioner will be able to determine your eligibility for director redundancy and assist you with the claims process.
Need to speak to someone?
If your company is struggling with unmanageable debts, squeezed cash flow, or an uncertain future, you are far from alone. We speak to company directors just like you every single day, and we are here to give you the help and advice you need.
Call our team today on 0800 644 6080
How Real Business Rescue can help
If you're facing the threat of a compulsory liquidation, or believe voluntary liquidation may be the only option left for your company, call us on 0800 644 6080 today to take advantage of a free consultation with one of our licensed insolvency practitioners. We will be able to discuss the options available to you and determine whether liquidation is the most appropriate step for your company or whether there may be a more suitable alternative. With 100+ offices across the UK, you're never far away from expert and confidential advice.
Contact the RBR Team Today
---
Free download
Free Insolvency Report
Claim Your Free Business Review
All UK sectors are experiencing specific challenges at present, particularly in light of the Covid-19 pandemic. Find out how your sector is performing here.
Simply search your Limited Company Name or Company Number
Please select your company from the list below:
We will also check if you're eligible for Director Redundancy
Next Steps
We provide free confidential advice with absolutely no obligation.
Our expert and non-judgemental team are ready to assist directors and stakeholders today.
Free Business Review
---
Claim your Free Business Review to understand what options are available to you.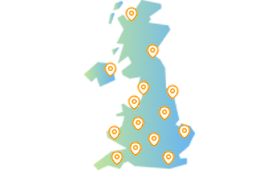 Office Locator
---
Find your nearest office - we have more than 100 across the UK. Remote Video Meetings are also available.
Contact Us Today
---
Free, confidential, and trusted advice for company directors across the UK.