Compulsory liquidation: advantages and disadvantages
The advantages of compulsory liquidation are that it allows unmanageable debts to be dissolved and with it, and end to escalating creditor pressure. The disadvantages of compulsory liquidation are that the company will be brought to an end whether you want this to happen or not, and also that the process will be handled with an insolvency practitioner not of your choosing.
60 Second Test Find Your Nearest Office
Understand the pros and cons of compulsory liquidation (WUC)
When a creditor or HMRC forces your business into compulsory liquidation all of its assets are sold before the company is dissolved and eventually struck off the Companies House register. Some people may find the possibility of compulsory liquidation dreadful because it marks the end of their business, while others are just happy to put an end to the hassle of owning, directing, or managing an indebted company. In the following paragraphs we'll take a look at the potential advantages and disadvantages of compulsory liquidation:
Received a Bounce Back Loan?
Don't Worry - There are thousands of other company directors going through the same process. No matter what position you are in and need looking for options, speak to a member of the Real Business Rescue team. It's Free & Confidential.
The team are available now -  0800 644 6080
The Advantages of Compulsory Liquidation
You might find it difficult to associate any advantages with company liquidation. Compulsory winding up procedures are, after all, intended to put an end to the business permanently. However, for the director of a company that already has no prospect of recovery these advantages may apply:
Dissolving Debts and Streamlining the Road to a New Beginning
Fortunately, if you fulfil your duties as a director while trading insolvent then you won't be held personally liable for the debts of the company and you'll be allowed to be the director of a new limited  company. Thus, your business career could go on without the presence of your old company's burdening debts and you could try your hand at a new endeavour.
In fact, some companies choose to streamline the process by voluntarily initiating liquidation through a creditors' voluntary liquidation. This is a voluntary liquidation though and unlike a compulsory has no contract involvement.  The liquidation would then commence as usual with a meeting of your company's creditors and contributories hosted by the appointed liquidator.
Reduced Risk of Wrongful or Fraudulent Trading (if initiated through a CVL)
If you were to consult with a licensed insolvency practitioner about starting a creditors' voluntary liquidation (CVL) you'd be briefed on what needs to be done to 
a) Make the liquidation go smoothly 
and
b) Help you avoid any accusation of wrongful or fraudulent trading.
Since you'll have the guidance of a professional throughout the process there will be a lower chance of you making a mistake that results in what the liquidator may deem suspicious activity.
Putting an End to Creditor Pressures 
And last but by no means least, once the liquidation begins you'll no longer have to deal with annoying phone calls from bill collectors and creditors. You'll stop receiving letters and emails demanding payments or threatening to put you out of business.
The Disadvantages of Compulsory Liquidation
The disadvantages of compulsory liquidation are a bit more obvious, but just as significant:
The End of Your Current Business Endeavour 
Compulsory liquidation will inevitably result in the permanent dissolution of your company, so all of the effort you've put into the current business endeavour will be for naught. The only glimmer of hope is that one or more of the directors of your company may be able to purchase some of the assets of the business during the liquidation sale. 
The Possibility of Being Held Personally Liable for Company Debts 
If you don't resolve to enter into a CVL and instead wait on a creditor to take action against your company via a winding up petition then you'll most likely be less prepared than in a CVL, and you'll face a higher chance of being more heavily scrutinised by creditors and the appointed liquidator.
After the liquidation is over the liquidator is responsible for conducting a post-liquidation investigation with the aim of ascertaining whether the directors of the insolvent company were guilty of wrongful or fraudulent trading during the time the company was known to be insolvent.
If you're found guilty of taking out loans or accepting payment for services after you were aware of the fact that the company was insolvent (with no prospect of providing the goods as services paid for) then you could be held personally liable for any of the debts you created during that time. If you're found guilty of fraudulent trading you could even be banned from acting as the director of any limited company in the UK for a period of up to 15 years.
Need to speak to someone?
If your company is struggling with unmanageable debts, squeezed cash flow, or an uncertain future, you are far from alone. We speak to company directors just like you every single day, and we are here to give you the help and advice you need.
Call our team today on 0800 644 6080
The Potential Tarnishing of Your Business Reputation
Regardless of whether the process of compulsory liquidation is entered into voluntarily, or forced upon a company by its creditors, by law the petition hearing must be advertised in the London Gazette, so it becomes a matter of public knowledge. This could cause problems for your business reputation in the future, especially if you intend to apply for a position as the director of another company which you do not own.
If you have any questions about compulsory liquidation, creditors voluntary liquidation, or any other matter related to business insolvency or recovery feel free to ask one of our insolvency practitioners. You can also reach us on 0800 231 6040 for free confidential advice between the hours of 8am and 10pm.
Contact the RBR Team Today
---
Free download
Free Insolvency Report
Claim Your Free Business Review
All UK sectors are experiencing specific challenges at present, particularly in light of the Covid-19 pandemic. Find out how your sector is performing here.
Simply search your Limited Company Name or Company Number
Please select your company from the list below:
We will also check if you're eligible for Director Redundancy
Next Steps
We provide free confidential advice with absolutely no obligation.
Our expert and non-judgemental team are ready to assist directors and stakeholders today.
Free Business Review
---
Claim your Free Business Review to understand what options are available to you.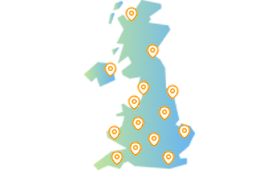 Office Locator
---
Find your nearest office - we have more than 100 across the UK. Remote Video Meetings are also available.
Contact Us Today
---
Free, confidential, and trusted advice for company directors across the UK.