What are the disadvantages of company liquidation?
The disadvantages of liquidation depend on the company in question and its financial position at the time of it being liquidated, however, they can include: reputational damage, redundancy for employees, and the threat of personal liability following a post-liquidation investigation.
60 Second Test Find Your Nearest Office
The Disadvantages for Directors in Liquidating Your Company
A voluntary liquidation can take the form of a Creditors' Voluntary Liquidation (CVL) which is a mutual agreement between shareholders to voluntarily liquidate the business.
Liquidation is a formal insolvency procedure in which a company is brought to an end; all of its assets are liquidated and the proceeds from the sale of assets is used to repay creditors. There are two main types of liquidations for insolvent companies– compulsory liquidation and creditor's voluntary liquidation (CVL).
Received a Bounce Back Loan?
Don't Worry - There are thousands of other company directors going through the same process. No matter what position you are in and need looking for options, speak to a member of the Real Business Rescue team. It's Free & Confidential.
The team are available now -  0800 644 6080
In a compulsory liquidation the company is wound up by one of its creditors or HMRC after failing to pay a debt of more than £750. This figure has increased to £10,000 as per the Government's temporary measures which will apply for the period 1 October 2021 to 31 March 2022. A creditors' voluntary liquidation takes place when the directors purposefully choose to liquidate the company. Although liquidating voluntarily offers a number of advantages, it is important that you also consider the following disadvantages of both forms of liquidation:
Additional Expenses
 
Loss of Brand Recognition
 
Facing a Post-Liquidation Investigation
 
The Possibility of Being Held Personally Liable
Additional Expenses
Liquidating your company voluntarily is more expensive for the directors initially (as they might be asked for a fee) rather than waiting for a creditor or HMRC to force the company into compulsory liquidation. In a compulsory liquidation the cost of issuing a winding up petition (roughly £1,490-£1,990) is covered by the creditor. Furthermore, the liquidator is appointed by the Court or the creditor. In a voluntary liquidation, these expenses, along with the cost of appointing an insolvency practitioner, are all covered by the directors.  The up front cost of a typical CVL usually ranges from £3000 to £7000, depending on the insolvency practitioner's rates and the amount of work involved. However you should be aware that if the company's assets are sufficient to meet these up front costs then the directors should not have to make a personal contribution.
Loss of Brand Recognition
After the company ceases trading and is liquidated all brand recognition will be lost, so all marketing efforts in the history of the company will have been in vain. If you add up the wasted advertising expenditure, it becomes clear that ending the company is more costly than expected. For this reason a CVL should be considered as a last resort, only after alternative options that would allow the company to continue trading have been examined (i.e. – pre-pack administration, company voluntary arrangement (CVA), or asset financing).
Facing a Post-Liquidation Investigation
After every liquidation process the liquidator is required to investigate all actions taken by the directors while the company was trading insolvent. If it can be shown that the directors did not act in the best interests of creditors then they may be accused of wrongful trading. Any director found guilty of this could be banned from acting as the director of any limited company for up to 15 years after the liquidation. If you're considering liquidation as an easy way to avoid the responsibility of repaying debt, you may want to look into other options, as you could be putting yourself at risk.
Need to speak to someone?
If your company is struggling with unmanageable debts, squeezed cash flow, or an uncertain future, you are far from alone. We speak to company directors just like you every single day, and we are here to give you the help and advice you need.
Call our team today on 0800 644 6080
The Possibility of Being Held Personally Liable
Sometimes company directors will pursue a voluntary liquidation because "there isn't enough money to repay all of the debt" or "rescuing the company will be too costly." While these may seem to be legitimate justifications, the fact still remains that directors are legally obligated to act in the best interests of creditors as a whole. Obviously, hastily ending a company through a CVL is not in the best interest of creditors, as most of the time it results in debts going unpaid. If it can be shown that the directors used liquidation with the sole intention of deliberately not repaying creditors, they may be held personally liable for the company debts.
Contact us to arrange a free consultation and find out how we can help you with the liquidation process. We can also assess your situation and recommend an alternative course of action if you're interested in keeping the company in business. We have an extensive network of 100+ offices offering confidential director support across the UK.

Contact the RBR Team Today
---
Free download
Free Insolvency Report
Claim Your Free Business Review
All UK sectors are experiencing specific challenges at present, particularly in light of the Covid-19 pandemic. Find out how your sector is performing here.
Simply search your Limited Company Name or Company Number
Please select your company from the list below:
We will also check if you're eligible for Director Redundancy
Next Steps
We provide free confidential advice with absolutely no obligation.
Our expert and non-judgemental team are ready to assist directors and stakeholders today.
Free Business Review
---
Claim your Free Business Review to understand what options are available to you.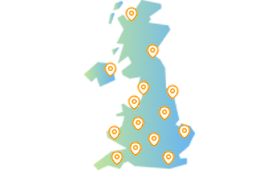 Office Locator
---
Find your nearest office - we have more than 100 across the UK. Remote Video Meetings are also available.
Contact Us Today
---
Free, confidential, and trusted advice for company directors across the UK.