Intellectual property and liquidation
Are intellectual property rights sold during company insolvency?
During the company liquidation process, intellectual property, such as trademarks, patents, designs, copyright, databases, and domain names will be valued and sold to raise money for creditors. Intellectual property is protected during the insolvency process to prevent the loss of value and maximise creditor returns.
What happens to intellectual property during liquidation?
When a company enters liquidation it's sometimes assumed that its intellectual property loses value and cannot be used by the office-holder. In reality, however, intellectual property rights can hold significant value even in these circumstances.
Trademarks, patents, designs, copyright, databases, and domain names, shouldn't be overlooked in liquidation and can considerably boost creditor returns. Rights to proprietary software or critical business processes are two other IP areas that might be valued and sold.
Take Our Free 60 Second Test
Get an instant understanding of your:
Debt and Asset Position
Formal Insolvency Options
Next steps
Plus much more ...
Start The 60 Second Test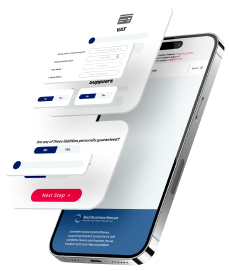 What happens in liquidation?
Liquidation means a company's assets are sold, and the funds distributed to creditors. It's the office-holder's role to identify all business' assets and have them professionally valued before sale.
Identifying tangible assets is a relatively straightforward process, but when it comes to intangible assets such as goodwill and intellectual property, it's a little more complex. The rights to intellectual property not only need to be identified, but also protected from loss of value, and this often requires assistance from external professionals.
So what types of intellectual property assets are commonly realised in liquidation?
UK's number one for director advice
We handle more corporate insolvency appointments than any other UK firm; demonstrating our commitment to helping directors and business owners in financial distress.
The team are available now -  0800 644 6080
60 Second Test Find Your Nearest Office
Patents
Patents can last up to 20 years, and may be in the application stage (patent pending) or have already been granted. In general a granted patent holds more value if there's a significant period still to run, but there's also the issue of annual patent renewal fees that may be due. A company may hold more than one patent, so it's important to identify the nature, current status, and potential value of each.
Copyright
Copyright protection is provided when original works are created, such as new software or website content, literary works, photographs, or illustrations, but there's no formal register that makes ownership unquestionable as is the case with trademarks and patents. If copyright ownership can be formally attributed to the business entering liquidation, however, it can hold significant monetary value.
Can't pay CBILS or Bounce Back Loan?
Don't worry - there are thousands of other company directors in the same position. If you are struggling to keep up with your Covid loan repayments, speak to a member of the Real Business Rescue team to discuss your options. It's Free & Confidential.
The team are available now -  0800 644 6080
Trademarks
Trademarks may be registered or unregistered by the company, but typically, registered trademarks hold more value. This value can be undermined if the business' brand or reputation is tarnished by the insolvency, so the liquidator may decide to sell the trademark quickly to avoid a loss of value in the event of a lengthy liquidation process.
Designs
Design rights can be registered or unregistered, and again, the value of this type of intellectual property is affected by registration. A registered design right offers the company total protection and control over the design, whereas an unregistered design right only prevents other parties from copying it.
Website and domain name
A company's website is typically a brand showcase, and along with the domain name can provide significant value in liquidation. Domain registration and ownership by the company of this important digital asset is a key concern in liquidation, as another business could purchase the domain if registration expires.
Need to speak to someone?
If your company is struggling with unmanageable debts, squeezed cash flow, or an uncertain future, you are far from alone. We speak to company directors just like you every single day, and we are here to give you the help and advice you need.
Call our team today on 0800 644 6080
Trade secrets
Trade secrets are important intellectual property assets, the value of which arises from the unique knowledge held by a company in such areas as databases, technical drawings and designs, and source code. The confidential nature of trade secrets needs to be preserved during liquidation, and this is typically achieved through the use of strict Non-Disclosure Agreements (NDAs).
If you would like more information on intellectual property and liquidation, our partner-led team at Real Business Rescue can help. We're part of Begbies Traynor, the UK's largest professional services consultancy, and will arrange a free same-day consultation to quickly establish your needs. Please contact one of the team – we work from an extensive network of offices around the country so you're never far away from professional assistance.
Real Business Rescue are here to help
Still unsure whether liquidation is right for your company? Don't worry, the experts at Real Business Rescue are here to help. Our licensed insolvency practitioners will take the time to understand the problems your company is facing before recommending the best course of action going forward based on your own unique circumstances.
UK's Largest Liquidators
100+ Offices Nationwide
100% Confidential Advice
Supported 25,000+ Directors
Meet The Team
Team of Qualified Experts
Trusted team of experts on hand to assist
Meet The Team
Looking for immediate support?
Complete the below to get in touch
Free 60 Second Test
For Ltd Company Directors
Get An Instant Understanding Of Your:
Debt and Asset Position
Director and Liability Review
Next Steps
Plus much more ...
Real Business Rescue Recommended
Next Steps
We provide free confidential advice with absolutely no obligation.
Our expert and non-judgemental team are ready to assist directors and stakeholders today.
60 Second Test
---
Understand your company's position and learn more about the options available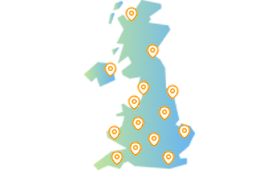 Office Locator
---
Find your nearest office - we have more than 100 across the UK. Remote Video Meetings are also available.
Contact Us Today
---
Free, confidential, and trusted advice for company directors across the UK.