What is a limited liability partnership?
A limited liability partnership – or LLP – is a company structure whereby each partner's liability for company debts is limited to the amount they put into the business. LLPs are protected by limited liability which means individual partners cannot be personally pursued for company debts above the amount invested in the business.
60 Second Test Find Your Nearest Office
What liquidation options exists for distressed LLPs?
If you're a partner in a limited liability partnership (LLP) and facing the threat of insolvency with no real viable potential in the business long-term, liquidation may be the most appropriate option for all concerned.
Received a Bounce Back Loan?
Don't Worry - There are thousands of other company directors going through the same process. No matter what position you are in and need looking for options, speak to a member of the Real Business Rescue team. It's Free & Confidential.
The team are available now -  0800 644 6080
What is Liquidation?
Liquidation is a formal process which sees an official receiver (OR) appointed to wind-up a limited liability partnership or a limited company.
Limited liability partnerships are more similar to companies than standard partnerships when it comes to the issue of insolvency, due in large part to their operational structure which creates – unsurprisingly – limited liability for personnel involved. Under the Limited Liability Partnership Act of 2000, an LLP is defined as a distinct legal and corporate entity. This means that – like any limited company – an LLP can be insolvent and will be subject to similar scrutiny faced by companies.
The process will see all business trading brought to a halt as the official receiver analyses how and why the business has fallen into insolvency, taking into account information from partners, directors, accountants, banks, solicitors etc.
The OR has a duty to sell the LLP's assets to develop funds to pay creditors. After this process is completed and all assets have been sold and proceeds shared out, the LLP will be officially dissolved. It is not unusual for there to be few or no assets in a company or LLP and for creditors to go unpaid or to receive partial amounts owed.
There are three common types of LLP liquidation which all depend on a number of factors, such as who is forcing the liquidation through and the financial situation within the LLP to name just two.
Creditors Voluntary Liquidation (CVL) – a CVL is a common option for a limited liability partnership when it can't pay its debts. The partners / key members in the business have therefore come to the decision that, because of the insurmountable debt that could even be escalating, winding-up would be for the best. A creditors' meeting must be held within the next two weeks once the decision to liquidate the company has been made.
Members Voluntary Liquidation (MVL) – an MVL is where the partners/members in an LLP decide to liquidate the business even though it is solvent and therefore able to pay its debts. Members must make a statutory declaration that the firm will be able to pay all creditors in full within 12 months of the liquidation process beginning.
Compulsory Liquidation – this is where the limited liability partnership is ordered by the court to be liquidated, commonly following a petition by disgruntled creditors after failing to receive outstanding payment(s). A creditor can instigate this type of liquidation if they are owed more than £750. This figure has increased to £10,000 as per the Government's temporary measures which will apply for the period 1 October 2021 to 31 March 2022.
In any liquidation process, employees are deemed preferential creditors although they would also be covered by the Government redundancy scheme if the business is unable to pay its staff.
It won't come as a surprise that HMRC are responsible for the most enforced liquidations due to unpaid tax such as corporation tax and VAT.
Members of an LLP in financial difficulty should be aware that, like a company, a liquidator of an LLP has the same power to investigate members for wrongful or fraudulent trading. Members/partners can also be disqualified from being a company director or member of an LLP. In normal circumstances, a healthy LLP may apply to be struck off the register and dissolved – such as when partners are retiring - but this procedure is not an alternative to formal insolvency proceedings where the business is on its last legs as creditors could still apply for the LLP to be restored to the register years down the line.
Need to speak to someone?
If your company is struggling with unmanageable debts, squeezed cash flow, or an uncertain future, you are far from alone. We speak to company directors just like you every single day, and we are here to give you the help and advice you need.
Call our team today on 0800 644 6080
If you are a partner of an insolvent limited liability partnership, the good news is that you are not personally liable for debts incurred by the firm.  You are not vulnerable in terms of your personal assets, due to your business debts, unless you have a pre-written partnership agreement with a personal guarantee in respect of the company debts.
In the event that you've received a winding-up (liquidation) petition, there really is no time to waste and you should consult a licensed insolvency practitioner immediately. We can assist businesses around the country; by calling our national helpline you can be put in touch with an experienced insolvency practitioner in your area.
For further information on limited liability partnership liquidation and insolvency, call Real Business Rescue today. 
Contact the RBR Team Today
---
Free download
Free Insolvency Report
Claim Your Free Business Review
All UK sectors are experiencing specific challenges at present, particularly in light of the Covid-19 pandemic. Find out how your sector is performing here.
Simply search your Limited Company Name or Company Number
Please select your company from the list below:
We will also check if you're eligible for Director Redundancy
Next Steps
We provide free confidential advice with absolutely no obligation.
Our expert and non-judgemental team are ready to assist directors and stakeholders today.
Free Business Review
---
Claim your Free Business Review to understand what options are available to you.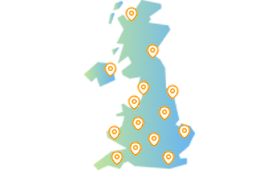 Office Locator
---
Find your nearest office - we have more than 100 across the UK. Remote Video Meetings are also available.
Contact Us Today
---
Free, confidential, and trusted advice for company directors across the UK.