What are contingent liabilities in a Members' Voluntary Liquidation (MVL)?
A contingent liability is a debt that might be incurred by a company depending on the outcome of a pending Court proceeding. Simply put, the existence of the liability is contingent upon a future event. In an MVL – a process which relies on the company being solvent – these possible future liabilities must be taken into account when assessing whether or not the company is indeed solvent.
60 Second Test Find Your Nearest Office
Members' Voluntary Liquidation and Contingent Liabilities
A members voluntary liquidation (MVL) is an effective way to wind up the affairs of a company that is in good financial standing with its creditors. In order to enter into an MVL the directors of a company must draft a Declaration of Solvency -- a legal document which states that the directors have reviewed all company assets and liabilities, including contingent and prospective liabilities, and have determined that the company is in fact solvent and able to repay all existing debts within a period of no longer than 12 months.
Received a Bounce Back Loan?
Don't Worry - There are thousands of other company directors going through the same process. No matter what position you are in and need looking for options, speak to a member of the Real Business Rescue team. It's Free & Confidential.
The team are available now -  0800 644 6080
What are Contingent Liabilities?
A contingent liability is essentially a debt that might be incurred by a company depending on the outcome of a future Court proceeding. In other words, the existence of the liability is contingent upon a future event. However, such liabilities must be taken into account when determining whether or not a company is insolvent (unable to pay bills with no prospect of recovery) or solvent (able to repay debts as they fall due). If these liabilities are not considered you may run into problems during the liquidation procedure because after the Court rules on contingent liabilities your company may not have enough to repay all creditors and contributories.
Contingent Liabilities Causing the Conversion of an MVL to a CVL
In a members voluntary liquidation contingent liabilities may present a problem if they are not taken into account before initiating the procedure. Overlooking such potential debts could create a situation in which the MVL has to be converted into a creditors' voluntary liquidation (CVL) because it is found that, contrary to the original conclusion, the company is actually insolvent. This would mean that the shareholders and members would not be receiving the proceeds of the liquidation sale (as they would be given to creditors), and in some cases the directors may face fines or even imprisonment for having swore on a false Declaration of Insolvency. 
During a members voluntary liquidation distribution of the company's realised assets is handled by the appointed liquidator. By law the liquidator must ensure that the company is in fact solvent throughout the MVL, even after creditors' contingent claims have been processed by the Court. The liquidator also must handle the valuations of all company liabilities to determine whether the realisation of assets will cover all existing and prospective debts.
Contingent liabilities come into play when a creditor submits a claim to the Court requesting repayment for a debt that is either disputed or not yet finalised. If the Court rules in favour of a creditor's claim then that debt would be counted against the overall balance of the liquidation account, which holds the proceeds of the liquidation sale.
Need to speak to someone?
If your company is struggling with unmanageable debts, squeezed cash flow, or an uncertain future, you are far from alone. We speak to company directors just like you every single day, and we are here to give you the help and advice you need.
Call our team today on 0800 644 6080
If you have any questions about contingent liabilities as they relate to voluntary liquidation, or any other matters pertaining to business insolvency and recovery, feel free to contact us for free confidential advice. You can also reach our directors' hotline. We have an extensive network of 100+ offices offering confidential director support across the UK.
Contact the RBR Team Today
---
Free download
Free Insolvency Report
Claim Your Free Business Review
All UK sectors are experiencing specific challenges at present, particularly in light of the Covid-19 pandemic. Find out how your sector is performing here.
Simply search your Limited Company Name or Company Number
Please select your company from the list below:
We will also check if you're eligible for Director Redundancy
Next Steps
We provide free confidential advice with absolutely no obligation.
Our expert and non-judgemental team are ready to assist directors and stakeholders today.
Free Business Review
---
Claim your Free Business Review to understand what options are available to you.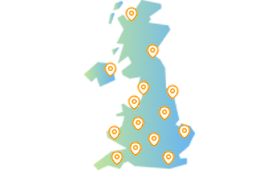 Office Locator
---
Find your nearest office - we have more than 100 across the UK. Remote Video Meetings are also available.
Contact Us Today
---
Free, confidential, and trusted advice for company directors across the UK.