What is an MVL signed indemnity?
A signed indemnity allows for company funds to be distributed to shareholders prior to the MVL process officially ending. This means that shareholders do not have to wait months while the MVL is going through the correct channels to receive the money which is tied up in the company. Should a valid creditor come forward after distributions have been made, the indemnity will be actioned and this will compel shareholders to repay money to cover this creditor claim.
60 Second Test Find Your Nearest Office
What is a signed indemnity in an MVL?
As a formal liquidation procedure, a Members' Voluntary Liquidation (MVL) takes time to be completed. In the majority of cases, MVLs tend to be finalised within 3-6 months of the liquidator being appointed; however, in more complex cases it can take over a year before the company is officially dissolved at Companies House.
Received a Bounce Back Loan?
Don't Worry - There are thousands of other company directors going through the same process. No matter what position you are in and need looking for options, speak to a member of the Real Business Rescue team. It's Free & Confidential.
The team are available now -  0800 644 6080
The problem with this is that once a director has made the decision to liquidate their solvent company, they are often understandably keen to receive the retained profits within the business as soon as possible rather than having to wait several months to enjoy the fruits of their labour. This is where a signed indemnity comes into play.
What does a signed indemnity do?
In its simplest terms, a signed indemnity allows for an early distribution of capital to be made to shareholders prior to the MVL being officially completed and the company struck off the Companies House register.
Once we are sure there are no outstanding liabilities, the signing of a deed of indemnity will allow us as liquidators, to distribute the company's assets to shareholders. This will comprise a large percentage of the company's assets, minus a small amount which will be held back to cover the liquidation fees and associated disbursements, along with a slight buffer amount.
What are the consequences of signing an indemnity?
The signed indemnity will only be actioned should a valid creditor claim be received after company funds have already been distributed to shareholders. In an ideal world this should not happen; directors must sign a declaration of solvency and provide details of all outstanding creditors before commencing the MVL. The liquidator would then ensure these creditors were paid out of company funds prior to the shareholders.
However, in instances where previously unknown creditors do come forward, the deed of indemnity provides a level of financial protection to the liquidator. By signing a deed of indemnity, the shareholders are agreeing to pay back funds should a creditor later come forward with a valid claim. This means action can be taken to recover this amount in full from the shareholders in order for it to be correctly assigned to creditor claims.
Professional advice is paramount
This illustrates why taking sound advice from your accountant as well as a licensed insolvency practitioner prior to beginning the MVL process is vital. It is imperative that you are absolutely sure your company is solvent and able to settle its liabilities within 12 months of entering liquidation. Failure to do this can have severe consequences.
Falsely signing a declaration of solvency is a criminal offence; while signing an indemnity could have serious ramifications on your personal financial position should a large creditor claim subsequently come to light. By working alongside trusted professionals you can make sure an MVL is appropriate for your company and its financial situation.
Need to speak to someone?
If your company is struggling with unmanageable debts, squeezed cash flow, or an uncertain future, you are far from alone. We speak to company directors just like you every single day, and we are here to give you the help and advice you need.
Call our team today on 0800 644 6080
If you are considering an MVL, contact the experts at Real Business Rescue. You can arrange a consultation with a licensed insolvency practitioner at any one of our 100+ offices. This meeting will help you understand your current position and whether an MVL is right for you and your company.
Contact the RBR Team Today
---
Free download
Free Insolvency Report
Claim Your Free Business Review
All UK sectors are experiencing specific challenges at present, particularly in light of the Covid-19 pandemic. Find out how your sector is performing here.
Simply search your Limited Company Name or Company Number
Please select your company from the list below:
We will also check if you're eligible for Director Redundancy
Next Steps
We provide free confidential advice with absolutely no obligation.
Our expert and non-judgemental team are ready to assist directors and stakeholders today.
Free Business Review
---
Claim your Free Business Review to understand what options are available to you.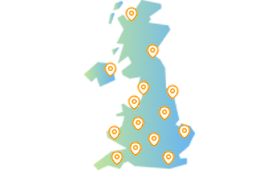 Office Locator
---
Find your nearest office - we have more than 100 across the UK. Remote Video Meetings are also available.
Contact Us Today
---
Free, confidential, and trusted advice for company directors across the UK.