What is the process of liquidation?
The process of a liquidation procedure will depend on the type of liquidation the company in question is being placed in to. All types of liquidation will be conducted by a licensed insolvency practitioner or an appointed Official Receiver, who will handle the whole process from start to finish. Assets will be identified, creditors repaid as far as possible, and the company will wound down in an orderly manner.
60 Second Test Find Your Nearest Office
What is the Company Liquidation Process and Procedure?
Company liquidation of assets can be a stressful time for directors and creditors alike. Real Business Rescue can help alleviate much of that worry.
We are often asked about the process and procedure to company liquidation and unfortunately, there is no single answer to this question. It is important to know whether the liquidation is voluntary or compulsory and whether or not the company is solvent. The procedure will be handled differently for a compulsory liquidation that it would be dealt with in a voluntary liquidation, so the following information is just a broad overview of the process.
Received a Bounce Back Loan?
Don't Worry - There are thousands of other company directors going through the same process. No matter what position you are in and need looking for options, speak to a member of the Real Business Rescue team. It's Free & Confidential.
The team are available now -  0800 644 6080
The Petition Begins the Legal Proceedings (Only Applicable to Compulsory Liquidation
Although there are events which must occur prior to petitioning the Court, it is first necessary to have a basic understanding of the different types of liquidation.
Whilst there are two main types of liquidation, voluntary liquidation does not involve the court whereas compulsory liquidation a court process where a petition to wind up the company is presented. A synopsis of each is as follows:
Compulsory Liquidation – In this case, creditors petition the Court to liquidate the company because they believe it to be insolvent and incapable of paying its debts. One of the biggest creditors to petition the Court is HMRC when taxes are owed and government believes the company to be irreparably insolvent. 
Members Voluntary Liquidation – When a company is solvent and able to pay outstanding debt, a Members Voluntary Liquidation (MVL) can be commenced. There is no court involvement in this procedure.
Creditors' Voluntary Liquidation – Creditors' Voluntary Liquidation is a procedure initiated by the directors - rather than the creditors as it may sound - because a company is insolvent and unable to its debts. Usually a CVL is requested before a compulsory liquidation can be petitioned by the Court.
It should be apparent by this point that the liquidation process will be entirely dependent upon the type of liquidation being commenced. Again in a CVL, as for an MVL, there is no court involvement in the process.
What Must Happen Before the Court Is Petitioned?
Now that you have a basic understanding of Company Liquidation, it's time to get down to the actual process and procedure. First, let's look at what happens before the Court is petitioned. Remember, the only time a petition is presented is when the liquidation is a compulsory liquidation. However, the laws that govern the process are quite precise and must be carried out exactly as set forth in the Insolvency Act of 1986.
There are meetings which must be held with directors and shareholders and there are adverts which must be placed in the London Gazette. The Insolvency Service recommends on their web site that a solicitor should be hired to present the petition to the Court but an Insolvency Practitioner (IP) can be contracted to administer the liquidation procedure from the very beginning if it is to be voluntary liquidation. When the creditors appoint the liquidator, it is in their best interest to contract a licensed IP with expertise in liquidation such as Real Business Rescue.
Here is a basic timeline of what transpires in a of the voluntary winding up petition:
Directors meet to pass a resolution to convene a general meeting liquidation of the company per the Companies Act 2006. To consider passing a special resolution to wind up the company and also convening a meeting of the company's creditors.
Once the resolution is agreed, the advert is placed in the Gazette within a 14 day time frame.
Creditors MUST be notified at least 7 days prior to the meeting
Statement of affairs prepared by directors to be presented at meeting
General meeting of members held and resolution to wind up is passed
One director is chosen to represent the group at the creditors meeting and officiate
Once the liquidator has been appointed, it is up to the directors to cooperate in every way. This means that any information asked for should be given openly and honestly so as not to hinder the winding up/liquidation of assets.
Need to speak to someone?
If your company is struggling with unmanageable debts, squeezed cash flow, or an uncertain future, you are far from alone. We speak to company directors just like you every single day, and we are here to give you the help and advice you need.
Call our team today on 0800 644 6080
A Few Final Words
From this point, the Court makes a decision after which everything is in the hands of the liquidator. Many companies and creditors ask the obvious question, how long does it take to liquidate and dissolve the company? There is no simple answer to that question but logically speaking, the more complex the business is, the longer the liquidation of assets will take. Once everything is liquidated, the company will be dissolved.
Since the liquidation process and procedure is both complex and statutory, it is imperative that directors seek advice and assistance from qualified insolvency specialists. Real Business Rescue, has professional licensed Insolvency Practitioners who specialise in the liquidation of assets and winding up process. Check out our Meet the Team page to be reassured that there isn't another business rescue service with this much expertise and experience in the UK. Call us for a free consultation and certainly take the time to browse through the abundance of information on this site. We are the experts UK companies rely on for honest and ethical advice. Real Business Rescue provide director advice online, over the phone, or in-person at one of our 100 UK offices or a place of your convenience.
Contact the RBR Team Today
---
Free download
Free Insolvency Report
Claim Your Free Business Review
All UK sectors are experiencing specific challenges at present, particularly in light of the Covid-19 pandemic. Find out how your sector is performing here.
Simply search your Limited Company Name or Company Number
Please select your company from the list below:
We will also check if you're eligible for Director Redundancy
Next Steps
We provide free confidential advice with absolutely no obligation.
Our expert and non-judgemental team are ready to assist directors and stakeholders today.
Free Business Review
---
Claim your Free Business Review to understand what options are available to you.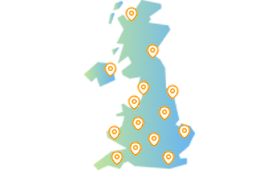 Office Locator
---
Find your nearest office - we have more than 100 across the UK. Remote Video Meetings are also available.
Contact Us Today
---
Free, confidential, and trusted advice for company directors across the UK.