Understanding the rights of both secured and unsecured creditors when a company is liquidated
In a voluntary or compulsory liquidation process, both secured and unsecured creditors have certain rights. As far as secured creditors are concerned, a defined hierarchy for repayment allows them to be repaid ahead of other creditor groups.
There is often a general assumption that unsecured creditors have few rights during liquidation, but they can also influence proceedings and are entitled to be fully informed throughout the process.
Received a Bounce Back Loan?
Don't Worry - There are thousands of other company directors going through the same process. No matter what position you are in and need looking for options, speak to a member of the Real Business Rescue team. It's Free & Confidential.
The team are available now -  0800 644 6080
What are secured creditors' rights in a liquidation process?
Secured creditors lead the 'hierarchy' for repayment once the costs of liquidation have been covered. Those with a fixed charge on one or more of a company's assets are entitled to receive the funds from their sale in liquidation.
A fixed charge may have been granted to the bank, or an asset-based lender for example, with fixed charges often covering hard assets such as property, land, plant and machinery, and vehicles, as well as intangible assets including intellectual property and patents.
Secured and unsecured creditors both have the right to challenge the liquidator's remuneration if they feel it is too high, and can do so by making a court application.
Unsecured creditors' rights during liquidation
Creditors' meetings
Recent legislative changes have altered the requirement for a liquidator to automatically hold 'in-person' creditors' meetings unless a specific number of unsecured creditors request it.
Ten percent of creditors, either by value or number, or 10 individual creditors, can request that such a meeting is held, otherwise proposals and notices can be sent via electronic means.
Appointment of liquidator
Creditors have the right to vote on the appointment of a liquidator during a Creditors' Voluntary Liquidation, and although shareholders will already have made an appointment, creditors can choose a different liquidator if they wish.
Liquidation Committee
During compulsory and voluntary liquidation proceedings, unsecured creditors have the right to form a creditors' liquidation committee. This usually consists of between three and five members, their role being to oversee the liquidation process on behalf of unsecured creditors as a group.
One of their initial duties is to agree the office-holder's fee, but they also have the right to monitor the liquidator's actions during the process. Committee members do not receive payment for their role, but are entitled to claim for their reasonable travelling expenses.
Further rights of the liquidation committee include:
Requesting a meeting with the liquidator at any stage of proceedings – meeting dates are often mutually agreed in advance, but if a member of the committee wishes to call a meeting that has not been pre-arranged, they have the right to do so.
Receiving regular reports from the liquidator to update them on proceedings - the disposal of property, for example. Interim and final liquidation accounts are also made available for view by the committee.
Goods belonging to the creditor
If the debtor company is in possession of goods belonging to a creditor, and the creditor can prove ownership, they have the right to make a claim for their return, or reimbursement via the liquidator.
Claiming interest on the debt
Unsecured creditors can claim interest on the debt up to the date of liquidation under certain circumstances. The creditor may have stated their intention to charge interest within the initial contract, for example, or provided notice in a reminder that interest will become due.
Need to speak to someone?
If your company is struggling with unmanageable debts, squeezed cash flow, or an uncertain future, you are far from alone. We speak to company directors just like you every single day, and we are here to give you the help and advice you need.
Call our team today on 0800 644 6080
Repayment following liquidation
Unsecured creditors are the final group in the hierarchy to receive payment. Should they have to write off some or all of their debt and are also registered for VAT, they can claim VAT Bad Debt Relief up to six months following the end of the liquidation process.
There is a right of appeal should the liquidator refuse to pay a claim - the creditor should seek a compromise with the liquidator in the first instance, but can then apply for court adjudication on the matter within 21 days if no agreement is reached.
Real Business Rescue can offer professional advice and guidance on liquidation procedures. With a network of 100+ UK offices offering free same-day appointments, we can quickly establish your needs and provide professional advice on the best options.
Contact the RBR Team Today
---
Free download
Free Insolvency Report
Claim Your Free Business Review
All UK sectors are experiencing specific challenges at present, particularly in light of the Covid-19 pandemic. Find out how your sector is performing here.
Simply search your Limited Company Name or Company Number
Please select your company from the list below:
We will also check if you're eligible for Director Redundancy
Next Steps
We provide free confidential advice with absolutely no obligation.
Our expert and non-judgemental team are ready to assist directors and stakeholders today.
Free Business Review
---
Claim your Free Business Review to understand what options are available to you.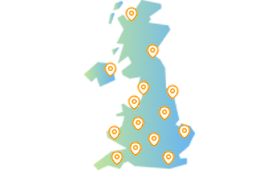 Office Locator
---
Find your nearest office - we have more than 100 across the UK. Remote Video Meetings are also available.
Contact Us Today
---
Free, confidential, and trusted advice for company directors across the UK.