What if I can't afford to liquidate my limited company?
How to liquidate a company with no money
Placing a company into liquidation does come with a cost. Liquidation is a formal insolvency procedure which requires the input of a licensed insolvency practitioner, and as the director of a company voluntarily choosing to go into liquidation, it is your responsibility to cover these professional fees. 
Take Our Free 60 Second Test
Get an instant understanding of your:
Debt and Asset Position
Formal Insolvency Options
Next steps
Plus much more ...
Start The 60 Second Test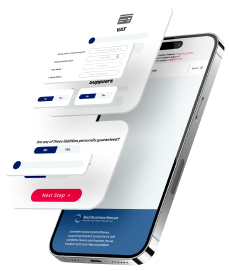 Using company assets to fund liquidation
The good news is that many liquidations are paid for through the assets the company owns. This could be the cash held at the bank, invoices awaiting payment, stock, vehicles, or machinery. If your insolvent company has enough assets to cover the insolvency practitioner's fees then you will not need to personally pay anything towards the liquidation process.
 Alternatives to liquidation when you have no money
If your company does not have sufficient assets to cover the liquidation costs and you're concerned about how you will pay for the company to be closed, speak to an insolvency practitioner to establish if you need to formally liquidate the company or whether you may be able to dissolve the company and apply to have it struck off at Companies House.
This may be the case if the company does not have significant debts owed to creditors.  Dissolving the company and being struck off allows you to close the company without the need for a formal liquidation and it's much less costly. However, if the business is struggling and can't pay its debts, then you will need to consider a formal insolvency liquidation procedure, which will need to be handled by an insolvency practitioner.
Compulsory liquidation vs Voluntary liquidation
A Creditors Voluntary Liquidation (CVL) is one of the most common ways of closing a limited company, particularly when it can't pay its debts. The decision to enter a CVL is made by the company directors, and therefore they are responsible for paying the liquidator's fees.
In a compulsory liquidation, however, it is not the company's directors which initiate the liquidation, but instead it is the company's creditors which begin the process. Due to this, with a compulsory liquidation, the fees are paid for by the creditor who petitions for the liquidation.
While waiting for a creditor to liquidate your company for you may seem like a good option if you are unable to fund the liquidation yourself, this is not a path we would ever recommend you go down.
Waiting for a creditor to initiate liquidation proceedings means all control is taken out of your hands, and it is not guaranteed that a creditor will ever take this action against your company anyway. This would mean your company continues to remain active even though it is technically insolvent. Continuing to trade while your company is knowingly insolvent puts you at greater risks of being investigated for wrongful or fraudulent trading. If you are found guilty of this, you could become personally liable for some or all of the debts of the company.
Looking to close your company?
Whether your company is solvent or insolvent, there are a number of ways to bring your business to a close. Speak to a member of the Real Business Rescue team today to understand your options.
The team are available now -  0800 644 6080
60 Second Test Find Your Nearest Office
How to pay the insolvency practitioner's fees 
If you are struggling to meet the costs involved in liquidating your company, speak to your chosen insolvency practitioner about what their fee structure is and the likely costs involved. Some may work on a fixed fee basis, while others will have varying fees depending on the particular case. Often you can negotiate to some degree to get the best deal for you, maybe by agreeing to cap the fees at a certain level or agreeing to pay the fees through a series of instalments instead of one lump sum.
Need to speak to someone?
If your company is struggling with unmanageable debts, squeezed cash flow, or an uncertain future, you are far from alone. We speak to company directors just like you every single day, and we are here to give you the help and advice you need.
Call our team today on 0800 644 6080
Using personal funds to pay for the liquidation
If your company is unable to cover the liquidation fees, you may need to look at raising the money yourself through selling some of your personal assets or by obtaining personal finance. You may have to trade-in your car for a smaller one, or forgo a family holiday in order to raise the money for your fees, but this may be a small price to pay in the long-term.
How Real Business Rescue can help
If you need to close your company but are worried you can not afford to do this, you should make it a priority to speak to a licensed insolvency practitioner to better understand your options. At Real Business Rescue, our extensive office network comprises of nationwide locations across the UK with a partner-led service offering immediate director advice and support. Your initial consultation is completely free of charge and will give you a much clearer picture as to your options for closing - and funding the closing - of your business. 
Real Business Rescue are here to help
Still unsure whether liquidation is right for your company? Don't worry, the experts at Real Business Rescue are here to help. Our licensed insolvency practitioners will take the time to understand the problems your company is facing before recommending the best course of action going forward based on your own unique circumstances.
UK's Largest Liquidators
100+ Offices Nationwide
100% Confidential Advice
Supported 25,000+ Directors
Meet The Team
Team of Qualified Experts
Trusted team of experts on hand to assist
Meet The Team
Looking for immediate support?
Complete the below to get in touch
Free 60 Second Test
For Ltd Company Directors
Get An Instant Understanding Of Your:
Debt and Asset Position
Director and Liability Review
Next Steps
Plus much more ...
Real Business Rescue Recommended
Next Steps
We provide free confidential advice with absolutely no obligation.
Our expert and non-judgemental team are ready to assist directors and stakeholders today.
60 Second Test
---
Understand your company's position and learn more about the options available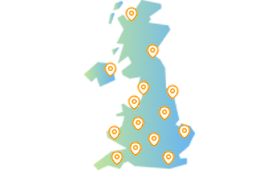 Office Locator
---
Find your nearest office - we have more than 100 across the UK. Remote Video Meetings are also available.
Contact Us Today
---
Free, confidential, and trusted advice for company directors across the UK.