Liquidation and Business Rescue Advice in Belfast
When a company of any size is faced with the threat of insolvency, they need the right advice and support to be sure of pursuing the most appropriate course of action. That role is one that Real Business Rescue's team of experts is uniquely well placed to fulfil.
Take Our Free 60 Second Test
Get an instant understanding of your:
Debt and Asset Position
Formal Insolvency Options
Next steps
Plus much more ...
Start The 60 Second Test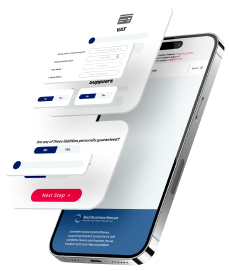 We have a network of office bases across the UK, including in Belfast, where our Northern Irish office helps dozens of companies from around the city and beyond. To arrange a free consultation, call us on 028 9570 4008, or visit us in the heart of the city, close to Belfast City Hall. Alternatively, we can arrange for one of our experts to visit you at your workplace.
Our support options include restructuring processes where it is possible to save the company. We have a team of licensed insolvency practitioners who are qualified to act as administrators and guide you and your company through this rescue procedure. In some cases, it may not be possible to save the business. Our team can nevertheless provide support and assist in providing advice on liquidation, with years of experience in this procedure.
Get in touch
Whether you are thinking about closing your company, looking at your restructuring and refinancing options, or need advice on dealing with your creditors, your local Real Business Rescue office is here to help. Get in touch with your nearest office today on 028 9570 4008
Directors of companies facing up to the prospect of financial disaster need good advice at the right time and that is precisely what we at Real Business Rescue aim to provide. It is never too late to seek assistance on issues around insolvency and restructuring but the sooner you do so the better for all concerned. Our licensed insolvency practitioners are among the best in the business and we pride ourselves on delivering precisely the same high standards of service to companies of all sizes.