Liquidation and Business Rescue Advice in Burton
"Hello I'm Gareth Prince and I lead a team of corporate and personal insolvency experts for Real Business Rescue in the Midlands. If you're based in Burton on Trent or the wider Staffordshire/Derbyshire area you can meet face to face with our specialist insolvency professionals who can help guide you through all aspects of corporate insolvency, liquidation or financial restructuring processes."
Real Business Rescue benefits from having an extensive network of offices and expertise that spans the entirety of the UK. Our main Midlands office is in Birmingham but we have several other offices in the region including here in Burton-upon-Trent.
Take Our Free 60 Second Test
Get an instant understanding of your:
Debt and Asset Position
Formal Insolvency Options
Next steps
Plus much more ...
Start The 60 Second Test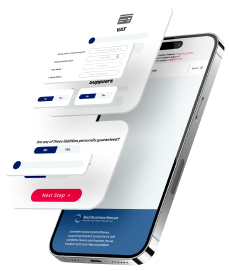 We have worked closely with dozens of businesses across the region in support of all manner of corporate insolvency, restructuring and financial recovery processes. If the business can not be rescued there are still options available. Our licensed insolvency practitioners can advise you on which steps to take, which may involve liquidation of your company. The scope of our expertise in these areas is unrivalled in the UK and we can help provide clear and actionable guidance under any associated circumstances.
Advising limited companies and their directors on insolvency and their options for business recovery is only one part of what we do. We also provide industry-leading advice to larger corporate entities and global firms through RBR Advisory. Whether assistance is needed to restructure or refinance current liabilities, simplify a complex corporate structure, or mediation is required to resolve a dispute, our partner-led service ensures you are in good hands.
Get in touch
Don't Worry - There are thousands of other company directors going through the same process. No matter what position you are in and need looking for options, speak to a member of the Real Business Rescue team. It's Free & Confidential. Get in touch with your nearest office today on 01283 599 986
At Real Business Rescue we provide advice that our clients can rely upon and we give directors clear answers to whatever questions arise in the context of an insolvency or business recovery scenario always with a specific focus on the particular demands and dynamics of the situation.