Liquidation and Business Rescue Advice in Llandudno
"I'm Keith Tully and I head up the Llandudno office of Real Business Rescue. Alongside my colleagues, we provide help and advice to companies all across North Wales who are facing financial concerns and operational worries."
Our Llandudno office is managed by Jon Munnery, Partner at Real Business Rescue, and highly experienced in all areas of corporate distress and company insolvency. With over 20 years spent in the world of corporate insolvency, Jon is responsible for helping countless company directors, sole traders, and individuals navigate their most challenging times.
Take Our Free 60 Second Test
Get an instant understanding of your:
Debt and Asset Position
Formal Insolvency Options
Next steps
Plus much more ...
Start The 60 Second Test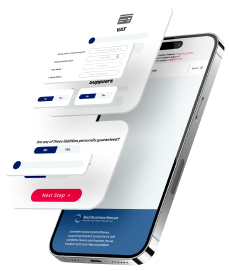 Jon works alongside a team of experienced and knowledgeable business turnaround and restructuring experts, all committed to giving directors, shareholders, and key stakeholders the help, support, and guidance they need to turn around a business which has found itself in a precarious financial position.
A financially struggling business does not necessarily mean the business is beyond rescue. In fact, there are a range of formal and legally-binding solutions which have been designed to help companies who find themselves in exactly this position. With an in-depth knowledge of the entire scope of insolvency procedures, Jon will take the time to understand your company and the problems it is facing, before recommending the best course of action.
This may involve entering into negotiations with creditors if your company is still doing good trade and has a viable future. This can be done through a Company Voluntary Arrangement, which will immediately lower your monthly repayments to creditors, and also give you the chance to negotiate on existing lease agreements which have become onerous.
Get in touch
Don't Worry - There are thousands of other company directors going through the same process. No matter what position you are in and need looking for options, speak to a member of the Real Business Rescue team. It's Free & Confidential. Get in touch with your nearest office today on 01492 849 591
For those companies dealing with threats of legal action from creditors, the possibility of placing the company into administration may be considered so that a long-term plan can be put in place while halting any ongoing or threatened litigation.
In some instances, the business's problems may run too deep to be resolved. In this case, our licensed insolvency practitioners can talk you through the liquidation process, and ensure the company is brought to an end in an orderly manner which ensures creditors are treated fairly and in accordance with the Insolvency Act 1986.