Liquidation and Business Rescue Advice in Milton Keynes
"Hi, I'm Julie Palmer, welcome to the Milton Keynes office of Real Business Rescue. I lead a highly dedicated team of insolvency experts who will be happy to help if you need advice or guidance on any form of insolvency or business recovery."
Real Business Rescue works closely with company directors from across the South East of England and the rest of the country via our UK-wide office network. Our experts are exceptionally well placed to provide specialist support in relation to a full range of issues around insolvency, liquidation options, and business recovery.
Take Our Free 60 Second Test
Get an instant understanding of your:
Debt and Asset Position
Formal Insolvency Options
Next steps
Plus much more ...
Start The 60 Second Test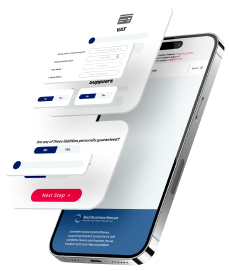 We understand just how difficult it can be to lead a business that is faced with a perilous financial situation, mounting debts and a cash flow crisis. Our experts have a huge wealth of relevant experience and specialist knowledge when it comes to financial management and overcoming serious financial difficulties.
If action is necessary to save your business then the sooner you get the advice you need the better your prospects of recovery are likely to be. Our team can provide specialist services in company rescue and restructuring. We can help explore your options and find a solution for your business. If you may need advice on how to close your limited company, our licensed insolvency practitioners can guide you to find the best route.
Get in touch
Whether you are thinking about closing your company, looking at your restructuring and refinancing options, or need advice on dealing with your creditors, your local Real Business Rescue office is here to help. Get in touch with your nearest office today on 01908 854 448
At Real Business Rescue, we always provide clear and actionable guidance from a basis of genuine expertise and experience. We can help regardless of how large or small your business may be or what industry you are in.
Contact our Milton Keynes office directly to find out more about how we might be able to help you and to arrange a free initial consultation to discuss your concerns and your potential options.