Liquidation and Business Rescue Advice in Newport
"Hi, I'm Huw Powell, a partner with Real Business Rescue based here in Wales. It is with great pride that I welcome you to our office in Newport. Contact us any time to discuss your situation. We provide a full range of expertise and support in relation to corporate insolvency and business rescue or recovery."
There are also Real Business Rescue offices in all parts of the English Midlands, as well as across the rest of the UK. Each of our offices are staffed by teams of licensed insolvency practitioners who are experts in the realms of business recovery, corporate insolvency and liquidation.
Take Our Free 60 Second Test
Get an instant understanding of your:
Debt and Asset Position
Formal Insolvency Options
Next steps
Plus much more ...
Start The 60 Second Test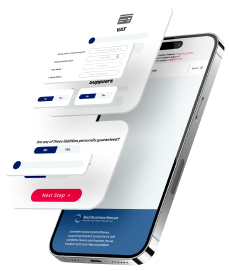 We work closely with company directors from a huge range of different industry sectors and businesses of all sizes, from small scale operators right through to multinationals with many thousands of employees. Our focus is always on bringing as much clarity as possible to what tend to be very testing circumstances.
We can support you through a range of options to end creditor pressure, including business restructuring through company administration, allowing crucial time to approach rescue options. Alternatively, if the business is not viable for restructuring, we can help you close your limited company through liquidation as a formal insolvency procedure.
Get in touch
Don't Worry - There are thousands of other company directors going through the same process. No matter what position you are in and need looking for options, speak to a member of the Real Business Rescue team. It's Free & Confidential. Get in touch with your nearest office today on 01633 462 027
If you'd like to find out more about how we at Real Business Rescue might be able to help you, contact your nearest office any time. You can arrange a free initial consultation at any of our offices in Wales any time or we can come and meet you at your workplace or any other location that works for you.