Liquidation and Business Rescue Advice in Stratford upon Avon
"Hello and welcome to Real Business Rescue in Stratford Upon Avon. I'm Mark Malone, and alongside my colleague Gareth Prince, we head up the team here in Stratford. We are committed to advising company directors, shareholders, and sole traders during times of financial distress and operational uncertainty."
Led by licensed insolvency practitioners Mark Malone and Gareth Prince, the Stratford Upon Avon office assists directors across the wider West Midlands area with all manner of company distress and financial worries.  When finances threaten the future of a business, it is vital that swift action is taken to stem the losses being felt and to remedy the problem as quickly as possible.
Take Our Free 60 Second Test
Get an instant understanding of your:
Debt and Asset Position
Formal Insolvency Options
Next steps
Plus much more ...
Start The 60 Second Test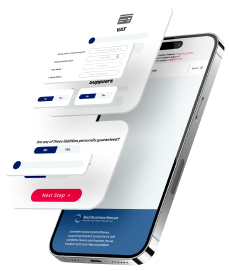 As long as you want to save your business, we will do everything we can to get your company back on a stable financial track. The way we can achieve this will vary depending on the company's current finances, the state of its ongoing relationships with creditors, and its likely future prospects and potential for success.
For those companies with a viable future, we can help facilitate negotiations with creditors either on an informal or formal basis. A Company Voluntary Arrangement (CVA) may allow you to repay only what you can afford while still continuing to trade. Creditors must give their consent before any such agreement can be made legally binding, and this requires a robust and evidenced proposal to be put forward for consideration. At Real Business Rescue we have extensive experience in devising CVA proposals and seeing these through to acceptance by creditors.
Get in touch
Don't Worry - There are thousands of other company directors going through the same process. No matter what position you are in and need looking for options, speak to a member of the Real Business Rescue team. It's Free & Confidential. Get in touch with your nearest office today on  01438 771 917
If relations with creditors have irretrievably broken down, maybe even to the extent that legal action is being threatened, placing the company into administration may be a feasible solution. Administration provides the time and breathing space needed to identify non-performing areas of the business, restructure the company, refinance onerous leases and credit agreements, and save as many viable elements of the business as possible.
If your company cannot be saved, or you have taken the decision to cease trading, placing the company into voluntary liquidation using a CVL will allow the company to be wound down in an orderly way and ensure all creditors are treated fairly.