Liquidation and Business Rescue Advice in Walsall
"I'm Mark Malone and I manage the Walsall office of Real Business Rescue. Together with my colleagues, we can provide actionable help and guidance to limited company directors facing financial distress."
The Walsall office is headed up by Mark Malone, licensed insolvency practitioner and Partner at Real Business Rescue. Mark has been in insolvency for almost 20 years, and during that time he has built up enviable experience in helping company directors deal with a whole variety of business distress situations.
Take Our Free 60 Second Test
Get an instant understanding of your:
Debt and Asset Position
Formal Insolvency Options
Next steps
Plus much more ...
Start The 60 Second Test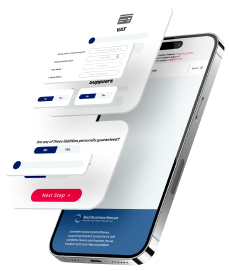 Mark leads the Walsall office and is supported by a talented team of insolvency professionals all dedicated to helping directors find a route out of their financial worries. When it comes to turning around a struggling company, it is vital that the root cause of the challenges being faced are identified and dealt with accordingly. This is why Mark and his team will take the time to understand the company's problems before devising a robust, yet flexible plan to give the company the very best chance of survival.
Many distressed company directors feel their problems are insurmountable, yet there are in fact a range of formal business rescue and recovery options all of which are designed to help a struggling company recover and work towards building a successful future.
Get in touch
 Don't Worry - There are thousands of other company directors going through the same process. No matter what position you are in and need looking for options, speak to a member of the Real Business Rescue team. It's Free & Confidential. Get in touch with your nearest office today on 01922 432 582
A solution may involve negotiating with outstanding creditors to spread monthly repayments allowing for a more affordable repayment plan, seeking additional funding to improve cash flow, or alternatively exploring the possibility of administration if extensive restructuring needs to take place. If, however, you see no future for the company, we are also able to place the company into liquidation which will allow the business to be closed in an orderly manner in accordance with the Insolvency Act 1986.