Advice for Owners of Gyms and Leisure Centres
Rescue, Recovery, and Closure Options for Gyms
The health and fitness industry is an extremely valuable, yet increasingly competitive marketplace, which has undergone significant changes over the past couple of years. The lasting impact of the Covid-19 pandemic which saw all gyms and leisure centres forced to temporarily close their doors, saw both gym members and staff alike explore alternative ways to keep fit either at home or outside.
Personal trainers were forced to find ways around conducting their operations during this lockdown period, with many transitioning to offering online training packages. This has proved to be an extremely lucrative market, and has meant a sizeable number of trainers have taken the decision to move their business to a virtual platform indefinitely.
With this huge drop in income from personal trainer house fees, coupled with high fixed costs on equipment leases and escalating utility bills, gym owners up and down the country are wondering what the future for their business holds. This level of uncertainty makes planning for the future an almost impossible task for gym owners up and down the country.
Take Our Free 60 Second Test
Get an instant understanding of your:
Debt and Asset Position
Formal Insolvency Options
Next steps
Plus much more ...
Start The 60 Second Test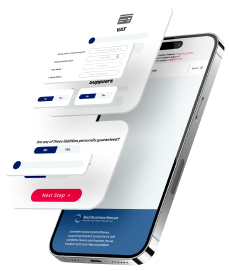 Understanding Gym Liquidation
If your gym is struggling to manage its finances, or you are concerned it could be in financial distress in the near future, taking expert advice as to your options could help you decide on your next step.
If you fear your financial situation has taken your gym into a state of insolvency beyond the point of rescue, you may be considering placing your gym into liquidation. This is achieved through a formal process known as a Creditors' Voluntary Liquidation – or CVL. As a formal insolvency procedure, you will need to enlist the help of a licensed insolvency practitioner who will be able to administer this process on behalf of your gym.
Liquidation should be the final step for any gym, however, in some cases it is the only appropriate next step once financial concerns have reached breaking point. Placing your gym into liquidation will allow it to be wound down in an orderly manner, with outstanding creditors given the chance to recover some of the money they are owed, depending on the level of assets in the company.
Liquidation will mean your staff will be able to make a claim redundancy if they are eligible, and you will be adhering to your legal responsibilities as the director of an insolvent company by taking professional advice once you know your gym to be insolvent.
UK's number one for director advice
We handle more corporate insolvency appointments than any other UK firm; demonstrating our commitment to helping directors and business owners in financial distress.
The team are available now -  0800 644 6080
60 Second Test Find Your Nearest Office
How we helped Guy's gym
Since opening his gym in 2017, Guy and his business partner had built an extremely successful health club with a loyal member base and eight self-employed personal trainers, all of whom paid Guy a set monthly amount to rent space within the gym.  
When the gym was forced to close as a result of the 2020 national lockdown, as a goodwill gesture to his members, a freeze on all active memberships was granted which would be automatically lifted once the gym was able to safely and legally reopen. The personal trainers were also told they would not have to pay their house fee while they were unable to train clients. Staff were furloughed, however, all the gym's equipment was on lease and Guy was obligated to continue making these significant monthly repayments.
Although the gym re-opened as soon as restrictions were eased, Guy soon found the gym's revenue was lagging behind pre-COVID levels. A significant number of members took the decision to cancel their memberships for good, while three of the personal trainers gave him notice that they would not be returning to the gym. With several of the remaining personal trainers also threatening to take their business online, Guy offered them a reduced house fee on the condition that they remain at the gym for the rest of the year.
With income at an all-time low, Guy contacted the experts at Real Business Rescue for an assessment of his business. It was determined that the remaining membership base, coupled with the commitment from the remaining personal trainers, was able to generate sufficient revenue to make the business viable going forwards.
However, the sudden drop in income earlier in the year had caused significant damage to the business's cash flow, and this hampered its ability to repay creditors as per the existing agreements. The appointed insolvency practitioner proposed a CVA to creditors, offering a lower monthly contribution, in return for long-term security that more of the debt would be repaid this way than if the gym was forced into liquidation. This was agreed by creditors and the gym continues to trade successfully while ensuring creditors are paid as per the new arrangement.
Sell my gym
If you have decided that want to walk away from your gym, it is always worth considering whether there is a chance of selling the gym as a going concern. Even if your gym is currently insolvent, there may be an investor out there interesting in acquiring your gym to add to their portfolio.
The salability of your gym will depend on a number of factors and its desirability will be increased if you own the premises, the equipment, are in a busy location, or have a loyal member base who are likely to remain with the gym even after a change in ownership. In many ways, once you have made the decision you no longer want to be involved with your gym, selling it is often the outcome that can benefit you and your staff the most. Not only could this allow you to receive funds from the sale, but it will also allow your staff to retain their jobs, while also reducing any disruption for your customers.
Although you may be keen on selling your gym, it is important to bear in mind that not all gyms will be saleable, and many will have to be closed in an alternative way such as through liquidation. However, if you believe your gym is a good acquisition target for an investor, Real Business Rescue's in-house corporate finance team can provide you with the help and insight into the market you need to make a decision.
If selling your gym is a potential option, our specialist corporate finance experts will be with you at every part of the transaction, from arranging for your gym to be independently valued, through to executing a tailored marketing strategy to find a proceedable buyer, assisting with the negotiations to secure you the best price, all the way through to completion.
Need to speak to someone?
If your company is struggling with unmanageable debts, squeezed cash flow, or an uncertain future, you are far from alone. We speak to company directors just like you every single day, and we are here to give you the help and advice you need.
Call our team today on 0800 644 6080
Rescue my gym
Just because your gym is currently experiencing financial worries, does not mean it is beyond rescue. Liquidation is not the only option for companies who have become insolvent. There are a variety of rescue, turnaround, and restructuring options for viable businesses for whom coronavirus related business disruption has been a body blow.
The first step towards identifying a potential rescue strategy is to determine the source of your gym's problems. Have everyday running costs increased? Have monthly memberships dwindled? Are the lease agreements on your equipment and property becoming financially cumbersome? 
If you are confident your gym has the ability to bounce back, and there is a desire on your part and that of your fellow directors to effect a turnaround, a licensed insolvency practitioner can talk you through your options, allowing you to make an informed decision.
For those gyms which are looking to bridge a gap in cash flow, a financial boost from a loan could be what is needed. Our specialist commercial finance team are on hand to help you secure appropriate funding as cost-effectively as possible. Funding is only recommended for those companies who have a strong and reliable income stream and a clear plan to repay any borrowing. If your gym is already insolvent, another rescue option will need to be considered
A process known a Company Voluntary Arrangement (CVA) acts as a formal repayment plan for companies which are unable to service their borrowing under existing arrangements. An insolvency practitioner will draw up a proposal based on the indebted company's financial commitments and its ability to repay them, and present this to creditors. Creditors will then be asked to vote on the CVA and, if agreed, the plan will become legally-binding on all parties for the duration of the CVA which is typically between 3-5 years.
CVAs work on the principle that your gym will pay its current debts and financial liabilities using future profits. Due to this, you will need to be able to convince your creditors that your gym is viable as a successful entity and will therefore be able to maintain these agreed payments for the term of the CVA. If you cannot demonstrate this then it is likely your creditors will reject the CVA and will instead push for an alternative such as compulsory liquidation if they feel they will be able to recover more of the money they are owed this way.
For those gyms facing growing creditor hostility, they may need to be placed into administration in order to give the company some breathing space while a long-term plan is decided upon. Companies in administration are protected from legal action by creditors through a moratorium which saves the company from being wound up by disgruntled creditors. Administration is not a long-term state for a company to remain in; sooner or later it must exit administration whether this is via another insolvency process such as a CVA, a sale to a connected or unconnected party, or with the liquidation of the company.
Director redundancy for gym owners
For those operating their gym as a limited company, chances are that directors are also classed as employees of the gym. If this is the case and the gym becomes insolvent and is subsequently liquidated through a formal procedure such as a CVA, it is highly likely you will be able to claim redundancy from the company.
Qualification for director redundancy is much the same as it is for employees, meaning you must have worked for your gym for at least two years for a minimum 16 hours per week. You must also be on the payroll and taking a regular salary through PAYE. Even if your PAYE salary is topped up with dividends, you are still highly likely to have a claim.
Redundancy will be calculated based on the number of years you have worked for your gym, the PAYE salary you took during this time, as well as your age at the time the gym is liquidated.  You may also be able to claim for additional statutory entitlements such as unpaid wages, unpaid holiday, and notice pay. Although these elements will be taxed at your usual rate, they could boost your final payout by a considerable amount.
As part of the liquidation process, your appointed insolvency practitioner will be able to refer you to a fully regulated claims management firm who can help qualify your entitlement to claim.
Free 60 Second Test
For Ltd Company Directors
Get An Instant Understanding Of Your:
Debt and Asset Position
Director and Liability Review
Next Steps
Plus much more ...
Real Business Rescue Recommended
Next Steps
We provide free confidential advice with absolutely no obligation.
Our expert and non-judgemental team are ready to assist directors and stakeholders today.
60 Second Test
---
Understand your company's position and learn more about the options available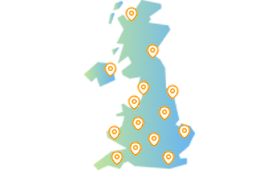 Office Locator
---
Find your nearest office - we have more than 100 across the UK. Remote Video Meetings are also available.
Contact Us Today
---
Free, confidential, and trusted advice for company directors across the UK.