Advice for Owners of Theatres and Cinemas
Rescue, Recovery, and Closure Options for Theatres and Cinemas
The live theatre industry is made up of an extensive list of contractors, freelancers, cast and crew members supporting each performance and breathing life onto the stage. The sector drives innovation and supports the work of countless creative individuals, from artistic directors, theatre managers to box office staff. According to Arts Council England, the arts and culture industry contributes £10.8 billion to the economy and supports over 350,000 jobs per year. 
The Covid-19 pandemic paralysed the creative arts industry, rendering live performances and touring productions impossible. Cinemas were likewise forced to close their doors, with new releases being streamed direct to people's houses rather than necessitating a cinema trip. While the brunt of the pandemic may have passed, the effects this had on the industry are still apparent. 
Theatre production companies are attempting to financially recover from the losses suffered, with cash flows still squeezed and cash reserves decimated. Cinemas are likewise facing a battle trying to lure viewers away from their at-home broadcasts and back to the big screen environment.
Take Our Free 60 Second Test
Get an instant understanding of your:
Debt and Asset Position
Formal Insolvency Options
Next steps
Plus much more ...
Start The 60 Second Test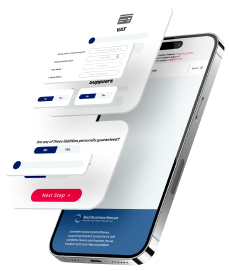 Understanding Theatre and Cinema Liquidation
As cinema and theatre company directors continue to tackle mounting financial liabilities or risk closing their doors permanently, you may consider exploring liquidation options should the problems have taken it beyond the point of rescue.
A Creditor's Voluntary Liquidation (CVL) is a formal insolvency procedure administered by a licensed insolvency practitioner, resulting in the closure of an insolvent business. If your theatre or cinema has no realistic prospects of survival, a CVL can help provide an exit path while ensuring outstanding creditors are treated fairly.
The CVL process involves appointing a licensed insolvency practitioner who will be responsible for overseeing the procedure. This route can only be entered upon recommendation of an insolvency practitioner and following agreement from directors and shareholders. Creditors will be notified of your intention to wind up your theatre or cinema and presented with a report summarising the financial position of your business. The liquidation process will commence, and will involve all company assets being identified before being sold to repay creditors in a prescribed order, as set out in the Insolvency Act 1986.
Our licensed insolvency practitioners will review the health of your business and advise on the best route forward, which may involve liquidation, or else an alternative process aimed at rescuing the business, such as Company Administration, a Company Voluntary Arrangement or alternative finance options. We can guide you through the business recovery or closure process, offering a free consultation with our business rescue experts.
UK's number one for director advice
We handle more corporate insolvency appointments than any other UK firm; demonstrating our commitment to helping directors and business owners in financial distress.
The team are available now -  0800 644 6080
60 Second Test Find Your Nearest Office
How we helped Sarah's Theatre Business
Founded in 1920, Sarah owned an independent cinema located in a central setting popular with young cinemagoers. The business screened a range of contemporary and classic films, locally-funded productions and independent movies. Sarah's business also supplied lighting services to some of the UK's largest touring theatre venues.
The coronavirus lockdown hit three weeks before the opening night for a theatre performance which commissioned Sarah's business to install lighting for one matinee and one evening performance each day, spanning 3 months. This marked Sarah's highest value contract for the year which required specialist equipment obtained under a hire purchase agreement.
Her business accumulated debts to multiple creditors, including £230k to suppliers, £48k to HMRC, £22k overdraft and 3 hire purchase agreements with a combined liability of £65k. The business owned a freehold warehouse, a wide range of state-of-the-art lighting and screening equipment and showcased a strong historic track record.
Sarah contacted Real Business Rescue and shared her desire to continue ownership of her lighting business following a simple restructuring process which included a Time to Pay arrangement with HMRC to restructure tax liabilities. She decided to sell her cinema to an interested buyer as a going concern to focus on her lighting business and to generate funds to repay company debts.
Sell my Theatre and Cinema business
As an alternative to company liquidation, you may consider selling your distressed theatre or cinema to an interested party. A licensed insolvency practitioner can direct you down the path of selling your entertainment business, providing an overview on how to calculate company value and the routes available to market your business for sale.
We will arrange a free valuation of your theatre or cinema business to determine how much it is worth, an estimated asking price and the value of company assets. A business valuation can help you formulate a plan for the long-term future of your theatre or cinema business, venue and employees.
The sale process consists of preparing your business for sale which includes reviewing your financial affairs, streamlining business operations and compiling the relevant reports. We can guide you through this process, review the financial health of your business and equip you with the required information which can prove useful when negotiating with prospective buyers.
Selling your theatre or cinema may appear challenging, however, determined and proceedable buyers with an active interest in the entertainment industry continue to scout the market for their next business venture. We understand that selling a theatre or cinema mired in financial issues may be an overwhelming task as the market for distressed businesses is niche. Our licensed insolvency practitioners, however, can help determine if your business has enough intrinsic value to undergo the sale process or whether embarking on a company rescue strategy is more appropriate. We can assess your financial position and advise on the best solution to help bring about recovery or alternatively ensure an orderly winding down of the business and its operations.
Need to speak to someone?
If your company is struggling with unmanageable debts, squeezed cash flow, or an uncertain future, you are far from alone. We speak to company directors just like you every single day, and we are here to give you the help and advice you need.
Call our team today on 0800 644 6080
Rescue my Theatre and Cinema business
Your appointed licensed insolvency practitioner will conduct a free business review to ascertain if your theatre or cinema can be rescued through a company restructuring procedure. Seeking advice early can help increase the number of options available to you.
If your business can realistically recover from the adverse financial impact currently experienced due to Covid-19, a Company Voluntary Arrangement (CVA) can help provide the necessary legroom. A CVA is a formal insolvency procedure administered by a licensed insolvency practitioner which enables you to renegotiate payment terms with creditors, cutting down payments into affordable instalments. This process typically allows you to spread payments across 3-5 years, subject to creditor agreement, providing you with the financial breathing space to repay creditor debts over a longer period.
A Fast-Track CVA is a compressed version of a traditional Company Voluntary Arrangement, designed to get your business back on track and deliver a speedy recovery in as little as six weeks. This process may be worthwhile for theatres and cinemas forced to close their doors due to the economic uncertainty surrounding Covid-19 and the associated trading restrictions, helping keep venues afloat until normal trading conditions return.
If you are keen to avoid liquidation as your theatre or cinema has significant asset value, company administration can help protect your business from legal action while a licensed insolvency practitioner directs business recovery. The role of the insolvency practitioner will be to act as the administrator, overseeing company finances and assets with the view to generate creditor returns. Company administration can help shield your business against compulsory liquidation and preserve business viability.
Your theatre or cinema business may be struggling to adhere to its liabilities and financial commitments due to restricted cash flow. If a cash injection can help bring your business back on track, secure customers and generate more demand, commercial finance may be your answer. We work closely with leading finance lenders offering competitive rates, paving a direct route to a range of products for your theatre or cinema. Our dedicated finance team can source a selection of company finance solutions, such as invoice finance,  asset finance or a business loan to improve company cash flow.
Director redundancy for Theatre and Cinema owners
It is a common misconception that company directors are unable to claim redundancy, however, this is untrue. As with any other eligible employee of your theatre or cinema business, you may be entitled to redundancy pay. Claims are submitted through the Redundancy Payments Service (RPS) and payments are made through the National Insurance Fund which is set aside for statutory payments, such as redundancy pay, holiday pay, notice pay and unpaid wages.
Director redundancy can only be claimed if your theatre or cinema enters administration or an insolvent liquidation process as you no longer have the necessary financial backing to continue trading. You can start your claim for director redundancy pre-liquidation; however, you must do this within 12 months of entering the company liquidation process. To claim director redundancy, you must be able to prove that you were an employee of your theatre or cinema for a minimum of two years, working at least 16 hours per week and paid through PAYE.
At Real Business Rescue, your licensed insolvency practitioner can refer you to a fully regulated claims management firm. Your redundancy claim advisor will calculate your director redundancy payment, for which the average claim is £9,000 as well as any other statutory payments you may be entitled to.
Free 60 Second Test
For Ltd Company Directors
Get An Instant Understanding Of Your:
Debt and Asset Position
Director and Liability Review
Next Steps
Plus much more ...
Real Business Rescue Recommended
Next Steps
We provide free confidential advice with absolutely no obligation.
Our expert and non-judgemental team are ready to assist directors and stakeholders today.
60 Second Test
---
Understand your company's position and learn more about the options available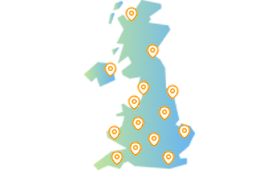 Office Locator
---
Find your nearest office - we have more than 100 across the UK. Remote Video Meetings are also available.
Contact Us Today
---
Free, confidential, and trusted advice for company directors across the UK.