Restoring a dissolved company (administrative or court restoration)
A dissolved company can be restored to the Companies House register by a company director or shareholder, subject to certain conditions. The company can be restored if it was struck off in the last 6 years or if it was trading when it was dissolved. The restoration procedure, either administrative or court, will depend on who struck off the company.
60 Second Test Find Your Nearest Office
How can I restore a company to the Companies House register?
If a company has been removed from the register at Companies House, it will have either been voluntarily dissolved by its members, or struck off the register for failing to file Confirmation Statements and company accounts.
The problem when a company has been forcibly removed from the register is that directors may want to continue trading. In this case an administrative restoration can be applied for, and the company's compliance issues addressed.
Essentially, the type of restoration process required depends on who originally struck off the company. This could be an administrative restoration as mentioned, or if directors dissolved the company, a court restoration will be needed.
Received a Bounce Back Loan?
Don't Worry - There are thousands of other company directors going through the same process. No matter what position you are in and need looking for options, speak to a member of the Real Business Rescue team. It's Free & Confidential.
The team are available now -  0800 644 6080
What is an administrative restoration?
An administrative restoration can be requested if the company was struck off by Companies House within the last six years. All outstanding Confirmation Statements and company accounts must be filed, and the appropriate financial penalties paid for non-compliance.
These penalties may include:
£40 for every Confirmation Statement outstanding
A penalty for failing to submit the company's accounts. This amount varies depending on individual circumstances, but shouldn't exceed £1,500 for one year.
When applying for an administrative restoration a cheque, made payable to 'Companies House,' should accompany the application form RT01, along with the relative fines and penalty payments.
Only directors and shareholders can apply for an administrative restoration, and if the application is successful, the registrar will confirm the company's restoration to the register by letter.
Court restoration
A number of reasons exist as to why a court restoration may be necessary. These include the recommencement of trade, releasing of an asset, or someone making a claim against the company.
Recommencing trade
If the company's directors chose to dissolve their company and remove it from the register at Companies House, they'll need to apply for a court order if they're to trade again. This must be done within six years of the dissolution.
In England and Wales, a court restoration can be applied for using form N208, and again, must be accompanied by a fee. In this instance a court fee of £308 is required, along with all outstanding Confirmation Statements, company accounts, and any penalty payments due.
Releasing an asset
A six-year time limit also applies to court restoration to release an asset. The company will be restored temporarily to the register at Companies House so that the asset(s) in question can be released.
Any assets held by a dissolved company become the property of the Crown after a certain time period, under the laws of 'Bona Vacantia,' or ownerless property. In this situation, there is no need for directors to file any missing Confirmation Statements or company accounts, as the restoration is only temporary and normal trade is not to continue.
Claims against the company
The company may be restored to the register by court order if someone wishes to pursue a claim against it, and there is no set time limit under these circumstances. This action could relate to an injury suffered by an employee, for example, and the claim must be accompanied by suitable medical documentation and supporting evidence.
Need to speak to someone?
If your company is struggling with unmanageable debts, squeezed cash flow, or an uncertain future, you are far from alone. We speak to company directors just like you every single day, and we are here to give you the help and advice you need.
Call our team today on 0800 644 6080
If directors have failed to withdraw cash from the company's bank account prior to dissolution, and the amount is less than £3,000, they may be able to recover the money via a discretionary grant rather than having to restore the company.
For more information on restoring a company to the Company House register, contact our expert team at Real Business Rescue. We can offer professional advice and practical support at every stage. Call today for a same-day consultation free-of-charge.
Contact the RBR Team Today
---
Free download
Free Insolvency Report
Claim Your Free Business Review
All UK sectors are experiencing specific challenges at present, particularly in light of the Covid-19 pandemic. Find out how your sector is performing here.
Simply search your Limited Company Name or Company Number
Please select your company from the list below:
We will also check if you're eligible for Director Redundancy
Next Steps
We provide free confidential advice with absolutely no obligation.
Our expert and non-judgemental team are ready to assist directors and stakeholders today.
Free Business Review
---
Claim your Free Business Review to understand what options are available to you.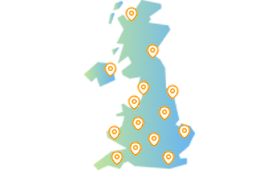 Office Locator
---
Find your nearest office - we have more than 100 across the UK. Remote Video Meetings are also available.
Contact Us Today
---
Free, confidential, and trusted advice for company directors across the UK.