Can a creditor restore a dissolved company?
Do creditors have the power to reinstate a dissolved company?
Company dissolution is a method of closure only available to solvent businesses. It's an inexpensive way to close down a business that's no longer needed, but only suitable if the company can pay all its creditors within 12 months from the date of dissolution.
When a limited company is voluntarily dissolved by its directors, it's removed from the register at Companies House. If it later emerges that a debt is owed, however, the company can be restored to allow a claim to be made by the creditor.
So how does this process work in practice, and what are the potential consequences for company directors?
Can't pay CBILS or Bounce Back Loan?
Don't worry - there are thousands of other company directors in the same position. If you are struggling to keep up with your Covid loan repayments, speak to a member of the Real Business Rescue team to discuss your options. It's Free & Confidential.
The team are available now -  0800 644 6080
How do creditors know the company has been dissolved?
The dissolution process requires directors to advertise their intent to strike off the company in the official public record, the Gazette. This provides a safeguard for creditors and others connected to the company, and for objections to be made where necessary.
Directors should also make each creditor aware of their intended actions by sending them a copy of the DS01 application form for strike off.
How are dissolved companies restored to the register?
If directors fail to inform creditors in the correct manner, or creditors are unaware of the notice in the Gazette and want to make a claim against the company, they apply to the court to have it reinstated.
The court order is presented to the Registrar of Companies, along with documentary proof of the debt in question, and the company is restored to the register as if dissolution hadn't taken place.
This can leave company directors in a precarious position, and potentially at risk of serious misconduct or fraud allegations.
What happens to directors when a dissolved company is reinstated?
The fact that directors have tried to close their company even though it's carrying debts is a 'red flag' to the Insolvency Service, and can ultimately lead to severe penalties, including unlimited fines, personal liability, and even imprisonment.
Directors must protect their creditors' interests when the business enters insolvency, and whether or not their actions were wilful or negligent, they'll be investigated by the liquidator.
Disqualification as a company director
If negligent or unlawful conduct is uncovered, directors face disqualification under the Company Director Disqualification Act (CDDA) for 2-15 years. This sanction alone carries further implications, as disqualified directors are barred from holding certain offices or positions. Their employment prospects may also be affected.
Financial penalties and personal liability
Financial penalties are also common for directors who have deliberately sought to deprive creditors of monies owed, and personal liability for company debts is a further issue that can lead to personal bankruptcy for a director.
The liquidator will demand repayment of monies withdrawn from the company – for example, as illegal dividends or excessive salaries - and can file for a director's bankruptcy if the funds aren't forthcoming.
Prison sentence
In the most serious cases where fraud has taken place, directors may receive a prison sentence. Protecting the general public from directors intent on causing financial harm is a serious issue, given the power and legal separation that running an incorporated business typically offers.
So what is the correct way to close a company if it has debts that cannot be repaid?
Need to speak to someone?
If your company is struggling with unmanageable debts, squeezed cash flow, or an uncertain future, you are far from alone. We speak to company directors just like you every single day, and we are here to give you the help and advice you need.
Call our team today on 0800 644 6080
Creditors' Voluntary Liquidation (CVL)
CVL is an official procedure that ensures creditors' interests are safeguarded, but it also helps to reduce the likelihood of directors being accused of wrongful trading. Although the liquidator still conducts an investigation, proactively placing their company into liquidation demonstrates no intent to deceive or defraud.
A key point to consider when dissolving a company is its financial status – whether it can pay all its liabilities, including interest and contingent liabilities, within a period of 12 months. If you're unsure, it's vital to obtain a professional assessment to avoid problems in the future.
Real Business Rescue are insolvency specialists and can quickly establish the correct way to close down your business. We'll provide independent, unbiased advice, and guide you through each process.
Please get in touch with our partner-led team to arrange a free, same-day consultation. We operate a broad network of local offices around the country.
Further Reading on Can a creditor restore a dissolved company?
How do director duties change if the business runs out of cash?
Can a creditor restore a dissolved company?
Can HMRC restore a dissolved company?
Real Business Rescue are here to help
Still unsure whether liquidation is right for your company? Don't worry, the experts at Real Business Rescue are here to help. Our licensed insolvency practitioners will take the time to understand the problems your company is facing before recommending the best course of action going forward based on your own unique circumstances.
UK's Largest Liquidators
100+ Offices Nationwide
100% Confidential Advice
Supported 25,000+ Directors
Meet The Team
Team of Qualified Experts
Trusted team of experts on hand to assist
Meet The Team
Looking for immediate support?
Complete the below to get in touch
Free 60 Second Test
For Ltd Company Directors
Get An Instant Understanding Of Your:
Debt and Asset Position
Director and Liability Review
Next Steps
Plus much more ...
Real Business Rescue Recommended
Next Steps
We provide free confidential advice with absolutely no obligation.
Our expert and non-judgemental team are ready to assist directors and stakeholders today.
60 Second Test
---
Understand your company's position and learn more about the options available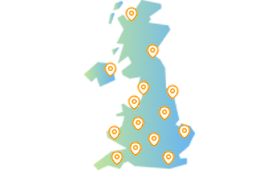 Office Locator
---
Find your nearest office - we have more than 100 across the UK. Remote Video Meetings are also available.
Contact Us Today
---
Free, confidential, and trusted advice for company directors across the UK.