I can't afford to pay the PAYE I owe - What happens now?
As an employer you have a duty to collect PAYE (Pay As You Earn) and NICs (National Insurance Contributions) from your employees' salary payments and forward these amounts to HMRC. You must forward PAYE deductions to HMRC on a monthly basis; failure to do this correctly can see you in seriously hot water and facing steep financial penalties.
Received a Bounce Back Loan?
Don't Worry - There are thousands of other company directors going through the same process. No matter what position you are in and need looking for options, speak to a member of the Real Business Rescue team. It's Free & Confidential.
The team are available now -  0800 644 6080
What can HMRC do if I don't pay PAYE on time?
You will not be charged a fee for your first instance of non-payment in a tax year, although repeated defaults do come with financial penalties. The charges will be a percentage of your outstanding PAYE amount and this percentage amount will increase as more defaults are registered.
1-3 defaults – 1% of the amount due
4-6 defaults – 2% of the amount due
7-9 defaults – 3% of the amount due
10 or more defaults – 4% of the amount due
Partial payments will still be subject to a default charge, and additional 5% fines will be levied at the 6 month and 12 month mark should the account not have been brought up to date.
What is a Personal Liability Notice (PLN)?
As you have deducted these sums direct from your employees' wages, HMRC would expect you to have this money readily available with which to make full payment of the owed PAYE and NICs amounts. Should HMRC have reason to believe you have deliberately not adhered to your tax responsibilities, or have otherwise acted fraudulently, they may issue you with a Personal Liability Notice. This will lead to an inspection by HMRC, following which directors or shareholders could find themselves made personally liable for the outstanding amount.
I know I won't be able to pay the PAYE on time – what should I do?
As soon as you become aware that you are likely to have problems you should contact HMRC and explain your situation clearly and honestly. Refusing to address the problem will undoubtedly make it worse. Fees and interest will be added to the amount you already owe, while HMRC will grow tired of your refusal to pay or cooperate with them. Should you later approach HMRC with a request to pay your arrears in instalments over a set period of time, your past behaviour will count against you and they will be much less likely to offer you this option than if you had spoken to them earlier.
What are the options for repaying PAYE owed?
There are several methods you may be able to utilise in order to bring your account with HMRC up to date. Whether any of these are suitable depends on your relationship with HMRC – which often comes down to how you have handled your tax affairs previously – and also the overall state of your company, its financial position, and future viability. The main options you may wish to consider are:
For many directors facing tax arrears, including missed PAYE payments, entering into a Time to Pay arrangement with HMRC is the preferred route for solving their current woes. A TTP allows you to clear your HMRC arrears through a series of monthly instalments. While a TTP is arranged with HMRC on an official basis, this does not constitute a formal insolvency procedure, nor does it have any impact on the standing of the business or how it appears to the outside world. So long as an agreement can be reached and the company maintains these payments, it is pretty much 'business as usual'.
Getting a TTP implemented, however, can be tricky. You will need to put forward a realistic proposal to HMRC showing how much you can afford to pay towards your arrears on a monthly basis. While this figure needs to be low enough so as to be affordable to the company, it also needs to be high enough to fully cover the PAYE and any other outstanding tax arrears within a maximum of 12 months. Striking a balance between the two can be difficult so you should always consider enlisting the help of a licensed insolvency practitioner to negotiate with HMRC on your behalf.
Your chances of successfully arranging a TTP are improved by offering to clear your arrears within 3-6 months, having a good track record of keeping up to date with your tax obligations, and beginning negotiations at an early stage preferably before you fall behind on your payments.
Company Voluntary Arrangement (CVA)
A CVA is a formal insolvency procedure; however, the focus here is very much on rescuing the business rather than liquidating it. This may be an attractive option for companies who are struggling not only with PAYE or other HMRC arrears, but also juggling debts to suppliers and other lenders. This is because a CVA allows you to negotiate with all creditors simultaneously and agree on a legally-binding payment plan.
CVAs are not suitable for all companies by any means. In fact they are only appropriate for those businesses which are viable as successful entities going forward. The basic premise of a CVA is that a company is given the opportunity of paying off their current debts using future profits. The key here, therefore, is that the company must be capable of sufficient profits to ensure the necessary monthly payments can be made.
Funding and finance options
You need to look at the reasons behind your company's inability to pay your PAYE liability. If you have been deducting the amounts from source and then spending these to assist with the day-to-day running of your business, this hints at severe cash flow problems which need to be addressed. Cash flow can be improved by introducing new funds into the business, with invoice factoring and discounting particularly useful tools for doing so.
Invoice funding allows you to release a portion of the money you have tied up in unpaid invoices. While there is a fee for doing this, typically a percentage of the released invoice amount, the boost this can give to your ongoing cash flow management and the added element of certainty in regards to incoming payments is often well worth the cost.
Need to speak to someone?
If your company is struggling with unmanageable debts, squeezed cash flow, or an uncertain future, you are far from alone. We speak to company directors just like you every single day, and we are here to give you the help and advice you need.
Call our team today on 0800 644 6080
What if I am not able to pay the PAYE I owe even with additional time?
If your company's financial situation is at such a level where you know you are unlikely to be able to pay off your PAYE and other tax arrears, or if you are otherwise struggling to make day-to-day payments, you may need to consider your options for closing the business.
For a company with outstanding debts, this should be done by way of a Creditors' Voluntary Liquidation (CVL). A CVL can only be entered into under the guidance of a licensed insolvency practitioner and will bring about the end of an insolvent company. Following the CVL, the company will cease to exist and any outstanding debts, including those owed to HMRC, will be written off unless they have been personally guaranteed. While this is a big step to take, in some situations it is the logical way of calling time on a poorly performing company.
If you are struggling to keep up to date with your PAYE or other HMRC obligations, talk to Real Business Rescue today. We are experts in business recovery and turnaround, and helping directors navigate times of financial distress. We can discuss ways of bringing your debts under control and can even negotiate with HMRC on your behalf. Call us today on 0800 644 6080 to see how we can help.
Contact the RBR Team Today
---
Free download
Free Insolvency Report
Claim Your Free Business Review
All UK sectors are experiencing specific challenges at present, particularly in light of the Covid-19 pandemic. Find out how your sector is performing here.
Simply search your Limited Company Name or Company Number
Please select your company from the list below:
We will also check if you're eligible for Director Redundancy
Next Steps
We provide free confidential advice with absolutely no obligation.
Our expert and non-judgemental team are ready to assist directors and stakeholders today.
Free Business Review
---
Claim your Free Business Review to understand what options are available to you.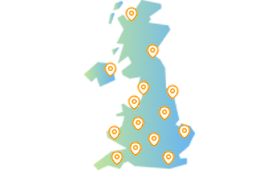 Office Locator
---
Find your nearest office - we have more than 100 across the UK. Remote Video Meetings are also available.
Contact Us Today
---
Free, confidential, and trusted advice for company directors across the UK.