What happens after a Winding Up Petition has been served and what are your options?
When a creditor files a winding up petition at court, they're taking serious steps to close down your company, and you have very little time in which to act. Once a winding up order is granted, the Official Receiver will begin liquidation proceedings and there is no more you can do to save your company.
During liquidation, all business assets are sold to repay creditors, and the company closes down. But it is possible to arrange an adjournment at the petition hearing that provides more breathing space to consider the next step.
Issuing a winding up petition is an expensive process, and is usually a measure of last resort for creditors intent on recovering their debt, so it's not an action you can ignore. The investigation that takes place into director conduct provides further incentive to act quickly and decisively, as it can result in disqualification as a director for up to 15 years.
Received a Bounce Back Loan?
Don't Worry - There are thousands of other company directors going through the same process. No matter what position you are in and need looking for options, speak to a member of the Real Business Rescue team. It's Free & Confidential.
The team are available now -  0800 644 6080
Winding up petition procedure
Once the winding up petition has been filed at court, you only have seven days before it's publicly advertised. HMRC are known to regularly take this course of action to recover their debt, along with other large creditors such as financial institutions.
The issue at this point is that all winding up petitions are publicly advertised in the London Gazette, and are likely to be seen by other creditors. Once your bank becomes aware of the situation, they will freeze your bank accounts to prevent disposal of assets, and protect themselves from further loss.
This makes it impossible for you to trade as normal, as any further transactions need to be approved by the court. So what should you do if a winding up petition has been lodged at court?
How to stop a winding up petition
It's imperative to seek professional insolvency advice as soon as possible under these circumstances, as a winding up petition adjournment at court may be achievable. Real Business Rescue has vast experience of this type of court action.
Our licensed insolvency practitioners can provide the professional assistance you need, and will present to the court on your behalf. Ideally, a minimum 48 hours' notice of the hearing is beneficial to assess your case.
If representations are successful we'll negotiate with creditors, as if an adjournment is agreed there may be formal insolvency options available. These include a Company Voluntary Arrangement (CVA) or company administration, or an agreement with HMRC for extra time to pay if you have arrears of tax and National Insurance.
The fact that you've enlisted professional assistance carries some weight in these matters – particularly useful if your creditor is HMRC, and more likely to challenge an adjournment request.
Why would the court grant an adjournment of the winding up petition?
The court is likely to grant more time to organise your business finances if, presented with documentary evidence by a professional, it's put to them that you may be able to turn business around.
After postponing a winding up petition, your company's financial difficulties might be resolved by obtaining additional funding, for example, or by negotiating with HMRC for a Time to Pay (TTP) arrangement.
Extra time to pay HMRC
An HMRC Time to Pay arrangement can provide several months in which to repay arrears of tax and National Insurance, although we may be able to negotiate an instalment plan of up to 12 months in some circumstances.
The main eligibility requirement for TTP is that the business is viable in the long-term, so we would need to present a strong case to HMRC considering your current position. If a Time to Pay arrangement is granted, all legal action is stopped, giving you crucial space to gain further control over your finances.
Company Voluntary Arrangement (CVA) draft proposal
By presenting a CVA draft proposal at the winding up petition hearing, we're demonstrating that your business is intrinsically viable, and could become profitable again in the future. This is a condition of entering into an arrangement of this type, and although it may not be a detailed proposition at this stage, an initial draft offers confidence in your ability to repay creditors.
Additional funding
You may be able to access an alternative source of finance that helps you repay your debts. Depending on the type of business you run, this could potentially involve invoice finance where you receive a cash payment each time an invoice is issued. Alternatively, owning assets of significant worth might allow you access to a large cash lump sum to repay your creditor(s).
Company administration
In this case, a notice of intention to appoint an administrator would be presented at court. Company administration provides a moratorium period where creditor action is halted, including the winding up petition, and an administrator assesses the most appropriate way forward. It's also possible that you could purchase the underlying business assets using your own funds, and set up a new company under a pre pack administration.
Any of these options may be appropriate depending on your circumstances, and could result in the adjournment or dismissal of the petition against your company.
Need to speak to someone?
If your company is struggling with unmanageable debts, squeezed cash flow, or an uncertain future, you are far from alone. We speak to company directors just like you every single day, and we are here to give you the help and advice you need.
Call our team today on 0800 644 6080
Stop liquidation by adjourning the winding up petition
Compulsory liquidation begins when a winding up order is granted by the courts, so the time available in which to take action is very restricted. Seeking a short adjournment provides the breathing space needed to assess the situation.
Having a winding up petition adjourned allows the time needed to obtain funding to repay the petitioning party, arrange additional time to pay HMRC, or enter a formal insolvency procedure such as a CVA or company administration.
Real Business Rescue is a major part of Begbies Traynor Group. We can act quickly on your behalf if a winding up petition has been made against you. Call our expert team for a free same-day consultation to assess the situation, and decide on the best course of action.
Contact the RBR Team Today
---
Free download
Free Insolvency Report
Claim Your Free Business Review
All UK sectors are experiencing specific challenges at present, particularly in light of the Covid-19 pandemic. Find out how your sector is performing here.
Simply search your Limited Company Name or Company Number
Please select your company from the list below:
We will also check if you're eligible for Director Redundancy
Next Steps
We provide free confidential advice with absolutely no obligation.
Our expert and non-judgemental team are ready to assist directors and stakeholders today.
Free Business Review
---
Claim your Free Business Review to understand what options are available to you.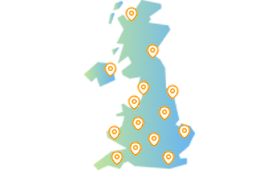 Office Locator
---
Find your nearest office - we have more than 100 across the UK. Remote Video Meetings are also available.
Contact Us Today
---
Free, confidential, and trusted advice for company directors across the UK.