How can a forensic accountant help with divorce and matrimonial issues?
Forensic accounting can play a crucial part in the equitable distribution of assets during separation or divorce proceedings. The valuation of such assets including property and business interests is a complex process, and the expertise of a forensic accountant can be of huge benefit to all involved.
This professional input helps to ensure reliable figures are used for the distribution of funds, helping to clarify the best way forward. So how, in practice, does a forensic accountant assist with divorce cases and matrimonial issues?
Take Our Free 60 Second Test
Get an instant understanding of your:
Debt and Asset Position
Formal Insolvency Options
Next steps
Plus much more ...
Start The 60 Second Test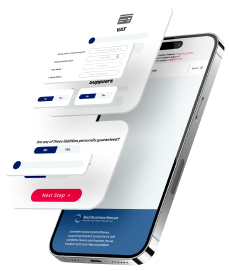 The role of forensic accountants in divorce cases
A forensic accountant can play a vital role in establishing the full extent and value of asset-holdings when couples experience matrimonial issues, or intend to divorce. Their role can include:
Providing professional valuations of matrimonial assets, including pensions, property and businesses, either on the basis of a joint instruction or representing one party singularly
Advising on the tax implications on the disposal of these assets
Asset tracing and achieving full financial disclosure when one or both parties believe that assets may have been hidden by the other, in  order to avoid being included in a divorce settlement
Acting as a trusted expert witness in court where applicable
Even if a couple haven't yet sought formal legal assistance in relation to separation or divorce, and are merely discussing the potential value of their assets, securing the help of a forensic accountant and taking advantage of this expertise and technical knowledge, can pave the way for a smoother legal process at a later date.
So let's look at the role of a divorce forensic accountant in more detail.
Valuation of business interests
When valuing a business, a forensic accountant may use a number of factors as a basis for their valuation. These include the past performance of the business, potential projected earnings/profit levels, asset holdings, and market data on competitors with a similar operational makeup.
A specialist in divorce financial investigations may also be able to advise whether, and how, the business could be restructured to facilitate the extraction of funds when the divorce settlement is finalised.
UK's number one for director advice
We handle more corporate insolvency appointments than any other UK firm; demonstrating our commitment to helping directors and business owners in financial distress.
The team are available now -  0800 644 6080
60 Second Test Find Your Nearest Office
Tax issues
Capital Gains Tax (CGT) is a key issue in the disposal of assets in divorce proceedings, and can have a significant impact if not minimised as far as possible. A substantial tax bill can be the result where the transfer of assets or extraction of cash hasn't been efficiently planned, and could have been avoided had this important aspect been afforded greater consideration.
Asset-tracing
If one party is suspected of hiding assets or providing misleading financial information on their income, forensic accounting and auditing techniques, and analysis of financial documents, can uncover these assets and ensure a fair financial distribution in divorce.
It has been known for seemingly unrelated businesses to be set up solely to conceal assets or income, for liabilities to be overstated, or work-in-progress to be understated. In these cases a forensic accountant can raise questions as a result of their investigations, which can be followed up by lawyers to uncover the trail and expose hidden assets.
Can't pay CBILS or Bounce Back Loan?
Don't worry - there are thousands of other company directors in the same position. If you are struggling to keep up with your Covid loan repayments, speak to a member of the Real Business Rescue team to discuss your options. It's Free & Confidential.
The team are available now -  0800 644 6080
Expert witness
If divorce proceedings are contested in court, forensic accountants can appear as expert witnesses, providing evidence that either proves or disproves the issue in question.
Acting for one or both parties
In some instances, forensic accountants are requested to act as Single Joint Expert (SJE) for both parties in a divorce case. This can offer cost-saving benefits, whilst creating a more co-operative scenario and potentially facilitating a smoother process than might otherwise be possible.
Conversely, if proceedings are acrimonious, a forensic accountant's appointment and input could be considered even more important in ensuring a fair distribution of matrimonial wealth.
Need to speak to someone?
If your company is struggling with unmanageable debts, squeezed cash flow, or an uncertain future, you are far from alone. We speak to company directors just like you every single day, and we are here to give you the help and advice you need.
Call our team today on 0800 644 6080
For more information on forensic accounting for divorce proceedings, contact our experts at Real Business Rescue. Our forensic accountants will provide professional valuations of your business assets, and establish your financial position going forward.
We are a major part of Begbies Traynor, the UK's largest professional services consultancy, Our extensive office network comprises of locations across the nation. with a partner-led service offering immediate director advice and support. Call one of our team of specialist divorce forensic accountants for a same-day consultation free-of-charge.
Real Business Rescue are here to help
Still unsure whether liquidation is right for your company? Don't worry, the experts at Real Business Rescue are here to help. Our licensed insolvency practitioners will take the time to understand the problems your company is facing before recommending the best course of action going forward based on your own unique circumstances.
UK's Largest Liquidators
100+ Offices Nationwide
100% Confidential Advice
Supported 25,000+ Directors
Meet The Team
Team of Qualified Experts
Trusted team of experts on hand to assist
Meet The Team
Looking for immediate support?
Complete the below to get in touch
Free 60 Second Test
For Ltd Company Directors
Get An Instant Understanding Of Your:
Debt and Asset Position
Director and Liability Review
Next Steps
Plus much more ...
Real Business Rescue Recommended
Next Steps
We provide free confidential advice with absolutely no obligation.
Our expert and non-judgemental team are ready to assist directors and stakeholders today.
60 Second Test
---
Understand your company's position and learn more about the options available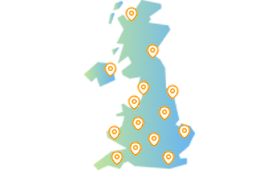 Office Locator
---
Find your nearest office - we have more than 100 across the UK. Remote Video Meetings are also available.
Contact Us Today
---
Free, confidential, and trusted advice for company directors across the UK.