How can I turn around my struggling business?
When a business starts to struggle financially, it can be easy to take an uncoordinated approach and make changes that aren't necessarily helpful or targeted to specific issues. Successfully turning around a struggling business initially requires you to take a step back from day-to-day control, and view the bigger picture so you can identify where to concentrate your efforts.
There are various ways to rescue a business in decline, including selling off non-essential assets or formally restructuring the debt, but it's also important to be fully aware of your financial position so you can avoid insolvent trading.
Received a Bounce Back Loan?
Don't Worry - There are thousands of other company directors going through the same process. No matter what position you are in and need looking for options, speak to a member of the Real Business Rescue team. It's Free & Confidential.
The team are available now -  0800 644 6080
Obtaining professional insolvency support
Seeking assistance from a licensed insolvency practitioner (IP) helps you avoid wrongful trading that can worsen the position of creditors and ultimately lead to accusations of misconduct as a director.
A licensed IP will ensure you fulfil your statutory duties, help you identify why the business is failing, and clarify all the options, but you don't have to wait until the business is actually insolvent before seeking help – professional insolvency assistance can be sought at any time to prevent a decline.
Understand why the business has declined
If you can pinpoint the reason(s) why the business is experiencing financial problems, the actions you take will be worthwhile and effective. Cash flow issues are commonly caused by poor credit control procedures, for example, in which case you would need to focus on collecting in your own debts more efficiently.
Accurate and up-to-date management information is vital to identify where the problems lie so when you've scrutinised your financial and non-financial facts and figures, and assuming that your business is viable for the future, what options might be available to you?
Additional finance for struggling businesses
The most suitable type of finance depends on various factors including whether you own assets that could be sold, for example, or if their value might be used to provide a much-needed cash injection. Asset finance may be a good option if you're asset-rich and cash poor, but there are other alternatives.
Invoice finance uses the value of your sales ledger as collateral for lending, and can be particularly beneficial if you struggle to collect your own debts. Factoring allows you to hand over the credit control function to the financier and focus on increasing sales, improving customer service, or concentrating on where other problems lie.
Company Voluntary Arrangement (CVA)
Company Voluntary Arrangements formally restructure the debt and allow your business to make a single affordable repayment each month. If any debt remains at the end of the term, it's written off, and because a CVA is a legally-binding process your company is protected from legal action by its creditors.
You regain control of the company once the CVA is in place, which gives you the opportunity to trade your way out of difficulty over the long-term. Company Voluntary Arrangements are formal insolvency processes, and as such must be administered by a licensed insolvency practitioner.
Company administration
Entering company administration provides an eight-week moratorium period for struggling businesses to determine the best way out of their financial difficulties. Eligible businesses can typically estimate cash flow with some reliability and/or own assets of value, and also face severe creditor pressure.
After assessing the company's financial position in detail the appointed administrator decides how to exit administration, which sometimes results in the Company Voluntary Arrangement described earlier.
Need to speak to someone?
If your company is struggling with unmanageable debts, squeezed cash flow, or an uncertain future, you are far from alone. We speak to company directors just like you every single day, and we are here to give you the help and advice you need.
Call our team today on 0800 644 6080
HMRC Time to Pay (TTP)
Owing money to HMRC can quickly result in business closure as they act quickly when collecting in arrears. If you're proactive in dealing with the situation, however – contacting them straight away when you know you're going to miss a payment, and preparing detailed information to support your case for additional time – they may be able to offer a Time to Pay arrangement.
This is an instalment plan for repaying arrears in more affordable amounts, typically over 6-12 months, whilst continuing to meet your ongoing tax and National Insurance liabilities. It's an arrangement that might not be suitable if you're also facing serious pressure from other creditors, however, so seeking professional help in preparing and delivering a proposal to HMRC is highly advisable.
Real Business Rescue can help you turn around your struggling business. Our licensed insolvency practitioners are business rescue experts and have contact with alternative financiers across the UK. Call one of the team for a free same-day consultation – we help company directors across the UK and can quickly assess where your best options lie.
Contact the RBR Team Today
---
Free download
Free Insolvency Report
Claim Your Free Business Review
All UK sectors are experiencing specific challenges at present, particularly in light of the Covid-19 pandemic. Find out how your sector is performing here.
Simply search your Limited Company Name or Company Number
Please select your company from the list below:
We will also check if you're eligible for Director Redundancy
Next Steps
We provide free confidential advice with absolutely no obligation.
Our expert and non-judgemental team are ready to assist directors and stakeholders today.
Free Business Review
---
Claim your Free Business Review to understand what options are available to you.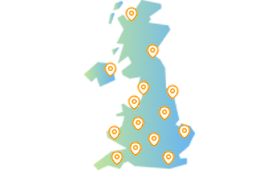 Office Locator
---
Find your nearest office - we have more than 100 across the UK. Remote Video Meetings are also available.
Contact Us Today
---
Free, confidential, and trusted advice for company directors across the UK.