What can affect a business' valuation?
Although a great deal on price is likely to be the main goal for both buyers and sellers, external factors not necessarily under an owner's control can have the most impact on a business' valuation.  
Our impending exit from the EU is one such issue, and along with ever-increasing business rates and the rising costs of employment, boosting the value of British businesses is a challenging process.
So what can affect a business' valuation? Here are a few factors that have an influence, both positive and negative.
Take Our Free 60 Second Test
Get an instant understanding of your:
Debt and Asset Position
Formal Insolvency Options
Next steps
Plus much more ...
Start The 60 Second Test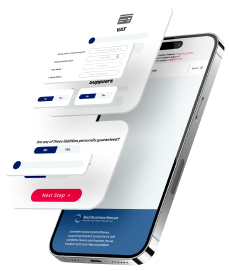 Circumstances of sale
If circumstances are such that the sale is forced, business value can be considerably depressed. Whether it's for health reasons, or the business is experiencing irresolvable financial issues, selling in such a pressurised environment can easily lead to a business owner accepting an early speculative offer, when under different circumstances they would be intent on negotiating a higher price.
Cash flows and financial presentation
Given that a poor cash position and a shortage of working capital often causes business failure, presenting an operation that has strong cash flows and reliable profit projections offers serious potential for prospective buyers. Using effective and coherent systems to present the facts and figures also positively affects business value, in contrast to operating with poor internal controls and haphazard procedures that produce little meaningful information.
UK's number one for director advice
We handle more corporate insolvency appointments than any other UK firm; demonstrating our commitment to helping directors and business owners in financial distress.
The team are available now -  0800 644 6080
60 Second Test Find Your Nearest Office
Potential for growth
A key factor in any business sale is the potential for profitable growth. Healthy margins that protect profits day-to-day, and prepare the company for potential market volatility, increase its stability and overall appeal. Patterns of consistent growth, and reaching set targets and objectives on a regular basis, demonstrates the business' future potential and positively affects its value.
Asset values
Owning tangible assets, such as machinery, office equipment, property, or vehicles, positively impacts value, enabling a business to leverage them to secure vital funding if necessary. If only intangible assets are held, the business is reliant on future profitability as the driver for serious buyers to invest.
Can't pay CBILS or Bounce Back Loan?
Don't worry - there are thousands of other company directors in the same position. If you are struggling to keep up with your Covid loan repayments, speak to a member of the Real Business Rescue team to discuss your options. It's Free & Confidential.
The team are available now -  0800 644 6080
Management stability
Stability of the management team as a whole underpins the success of a business sale, and provides reassurance to new management that it will continue to function with no loss of momentum. If the business depends excessively on the current owner for its smooth running and continued success, this presents a significant risk to buyers.
Age of the business
New businesses have to rely on future sales and profit projections when it comes to value, or on new products or services to disrupt an existing market. This contrasts with more established businesses that have a proven track record and can confidently produce hard facts and figures to support their claims to prospective purchasers.
Need to speak to someone?
If your company is struggling with unmanageable debts, squeezed cash flow, or an uncertain future, you are far from alone. We speak to company directors just like you every single day, and we are here to give you the help and advice you need.
Call our team today on 0800 644 6080
Economic climate and state of the industry
The wider economy, market demand, and state of the industry in which the business operates, all influence value, but specific circumstances can also make a significant impact. Currently, the ongoing speculation about the potential impact of Brexit on UK business has caused many companies to operate in a bubble of uncertainty. This can significantly bring down values due to lack of investment.  
Risk
Risk is a huge issue in the buying process, and good relationships and stable contracts with suppliers, employees, and customers, reduce the perceived risk for prospective buyers, so boosting a business' value.
For more information on business valuation, please contact our expert team at Real Business Rescue. We're a major part of Begbies Traynor Group, the UK's largest professional services consultancy. We provide reliable, independent advice, and also offer free same-day consultations with around the country.
Real Business Rescue are here to help
Still unsure whether liquidation is right for your company? Don't worry, the experts at Real Business Rescue are here to help. Our licensed insolvency practitioners will take the time to understand the problems your company is facing before recommending the best course of action going forward based on your own unique circumstances.
UK's Largest Liquidators
100+ Offices Nationwide
100% Confidential Advice
Supported 25,000+ Directors
Meet The Team
Team of Qualified Experts
Trusted team of experts on hand to assist
Meet The Team
Looking for immediate support?
Complete the below to get in touch
Free 60 Second Test
For Ltd Company Directors
Get An Instant Understanding Of Your:
Debt and Asset Position
Director and Liability Review
Next Steps
Plus much more ...
Real Business Rescue Recommended
Next Steps
We provide free confidential advice with absolutely no obligation.
Our expert and non-judgemental team are ready to assist directors and stakeholders today.
60 Second Test
---
Understand your company's position and learn more about the options available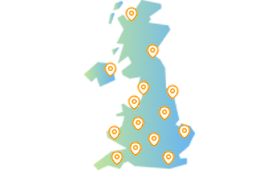 Office Locator
---
Find your nearest office - we have more than 100 across the UK. Remote Video Meetings are also available.
Contact Us Today
---
Free, confidential, and trusted advice for company directors across the UK.