What is a trade sale of a business?
A trade sale of a business is a type of transaction whereby the purchasing company will continue the trade of the company which is being bought. The purchaser will often already be involved in the same industry or sector. A trade sale can involve the purchasing of the company's shareholding or its assets (including stock, machinery, and premises). Trade sales can also involve insolvent companies particularly when used as an exit route from administration.
What is a trade sale of a business?
A trade sale is a commonly used form of business sale whereby a company is sold to another business typically operating in the same industry or sector. It's often the case that a business broker or independent intermediary acts on behalf of the owner/directors, making initial contact with parties interested in purchasing.
But even if a business has entered insolvency or is facing legal action by creditors, a trade sale organised from within a formal insolvency process may still be a viable option, and offer the best returns for the company's creditors. 
Trade sales can take a number of different forms including the sale of the company's shares, or only underlying business assets such as stock, goodwill, or premises. Before we look at the trade sale of an insolvent business, how does the process work for companies trading profitably?
Take Our Free 60 Second Test
Get an instant understanding of your:
Debt and Asset Position
Formal Insolvency Options
Next steps
Plus much more ...
Start The 60 Second Test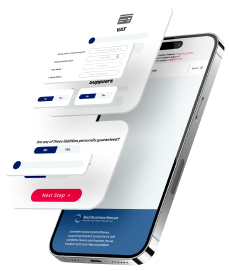 Trade sale of a solvent business
If a business is operating solvently and a trade sale is being considered, information about the company will need to be provided to interested parties in the form of a sales memorandum, including the reasons why it's being sold.   
Once one or two serious buyers are identified, in-depth negotiations take place and the due diligence process commences whereby the information provided is scrutinised in detail by potential purchasers.
A prospective buyer may insist that certain warranties and indemnities are provided to reduce their risk, so professional legal and financial assistance is required at intervals throughout the process.
UK's number one for director advice
We handle more corporate insolvency appointments than any other UK firm; demonstrating our commitment to helping directors and business owners in financial distress.
The team are available now -  0800 644 6080
60 Second Test Find Your Nearest Office
What about the trade sale of an insolvent business?
Insolvent businesses can also be sold in a trade sale but the process is directed and carried out by a licensed insolvency practitioner (IP) rather than the company's directors. Various insolvency processes allow for a trade sale to take place, including company administration and pre pack administration.
Depending on individual cases, a Company Voluntary Arrangement (CVA) may also be an option. It allows for the restructuring of company debt, and offers the potential to sell the business to trade buyers in the future.
Can't pay CBILS or Bounce Back Loan?
Don't worry - there are thousands of other company directors in the same position. If you are struggling to keep up with your Covid loan repayments, speak to a member of the Real Business Rescue team to discuss your options. It's Free & Confidential.
The team are available now -  0800 644 6080
A trade sale out of company administration
When a business enters administration, the appointed office-holder must determine a viable plan for the future of the company. In some cases a trade sale may offer the best outcome in which case the business will be placed on the open market, typically following cost-cutting and streamlining measures.
Pre pack administration and the possibility of a trade sale
A trade sale may also be possible using pre pack administration, which is a process led by a strict timeline. A business' underlying assets are sold very quickly in these cases, and although the existing directors are typically the purchasers, selling to trade buyers is also a strong option.
In the case of a pre pack trade sale, the business isn't marketed openly as with the company administration route mentioned earlier, and a licensed insolvency practitioner is only appointed once a buyer has been found.
Need to speak to someone?
If your company is struggling with unmanageable debts, squeezed cash flow, or an uncertain future, you are far from alone. We speak to company directors just like you every single day, and we are here to give you the help and advice you need.
Call our team today on 0800 644 6080
The trade sale of an insolvent business exposes buyers to greater risk than if the business was solvent, however. There's no due diligence process as such, and no warranties or indemnities, but there is a market for this type of sale when a company has entered insolvency.
If your company is experiencing financial distress and you're wondering if a trade sale would be appropriate, or you'd like more general information about the trade sale of a business, call one of our licensed insolvency practitioners at Real Business Rescue. We can arrange a free same-day consultation with nationwide.
Real Business Rescue are here to help
Still unsure whether liquidation is right for your company? Don't worry, the experts at Real Business Rescue are here to help. Our licensed insolvency practitioners will take the time to understand the problems your company is facing before recommending the best course of action going forward based on your own unique circumstances.
UK's Largest Liquidators
100+ Offices Nationwide
100% Confidential Advice
Supported 25,000+ Directors
Meet The Team
Team of Qualified Experts
Trusted team of experts on hand to assist
Meet The Team
Looking for immediate support?
Complete the below to get in touch
Free 60 Second Test
For Ltd Company Directors
Get An Instant Understanding Of Your:
Debt and Asset Position
Director and Liability Review
Next Steps
Plus much more ...
Real Business Rescue Recommended
Next Steps
We provide free confidential advice with absolutely no obligation.
Our expert and non-judgemental team are ready to assist directors and stakeholders today.
60 Second Test
---
Understand your company's position and learn more about the options available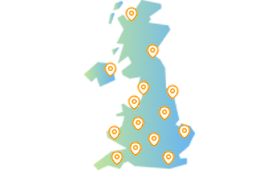 Office Locator
---
Find your nearest office - we have more than 100 across the UK. Remote Video Meetings are also available.
Contact Us Today
---
Free, confidential, and trusted advice for company directors across the UK.