What can I do when I cannot pay my staff wages?
If you cannot pay your staff their wages as and when they fall due, you should take this as a sign that your company's cash flow is in a perilous position and may be technically insolvent. A stable workforce is at the heart of any business, therefore ensuring their wages are paid in full and on time should be a priority payment for your company.
60 Second Test Find Your Nearest Office
What are your options when you cannot afford your employees salary payments?
Not being able to pay your staff their wages on payday could spell disaster for your business. Without a workforce you could see operations rapidly grinding to a halt, preventing you taking on any new work and struggling to fulfil current orders. For the ongoing viability of your business, having staff you can rely upon to carry out the work required is vital. In order for you to be able to rely on them, they in turn must be able to rely on you to be a good employer, which includes fulfilling your duty of paying their wages in full and on time.
You should always make it a priority to ensure your staff are paid; however, if you find that this is not going to be possible, here is what you should do.
Received a Bounce Back Loan?
Don't Worry - There are thousands of other company directors going through the same process. No matter what position you are in and need looking for options, speak to a member of the Real Business Rescue team. It's Free & Confidential.
The team are available now -  0800 644 6080
If you can't pay staff wages this month
As soon as you know you will be unable to pay your employees' wages in full, you should make it a priority to pre-warn them of this. While this doesn't mean they will be any less angry or upset by the news, at least it won't come as a nasty shock to them on payday and you will be giving them a chance to put alternative plans in place. Don't be surprised if you are met with a hostile response; while your company may be experiencing financial anxieties, your employees are likely to be much more concerned with their own financial situation and may be understandably worried about how they will be able to meet their own bills without their salary for the month.
This difficult conversation will be eased somewhat if you are able to give them a timescale of when you will be able to pay them the money they are owed. If you are unable to promise a date when payment will definitely be made, you should at the very least let your employees know whether the situation is likely to continue when next month's payday rolls around.
Even if your employees do accept non-payment as a one-off, it goes without saying that this cannot be allowed to go on indefinitely. Not only will your employees eventually refuse to continuing working if they are not receiving payment, but you will also be making your company's financial situation worse by carrying on regardless. If you do not have the necessary funds available to keep your payroll functioning, this hints at deep financial concerns within your business and these need to be addressed as a matter of urgency.
Back to basics
The first step is to get to the root of why you cannot pay your staff this month. Has demand for your product or service dropped causing your turnover to decline accordingly? Perhaps you have suffered unexpected expenditure that has hit your cash reserves? Is it because a client (or clients) has failed to pay you on time and this in turn has had a knock-on effect on your cash flow? Unfortunately in many industries, late payment is part and parcel of business. While this can be frustrating, it can also be fatal for a small business which lacks the cash flow to weather the storm until payment is forthcoming.
Invoice financing
If late payments by clients is the cause of your current worries you may wish to consider a form of invoice financing to prevent this situation occurring again. Invoicing financing, which includes both factoring and discounting, allows you to access a set percentage of your unpaid invoices immediately. This allows for a healthy continuation of your cash flow and provides valuable reassurance as to when exactly you will receive payment for work done. While there is a fee associated with this type of finance arrangement, if this enables you to pay your staff's monthly salaries on time and for business to continue unimpeded, then it is well worth considering.
Formal insolvency
When your business is insolvent, you have a duty as director to place the interest of its creditors above those of the company itself and to ensure you do not do anything which could worsen the position of your creditors. When you have failed to pay your employees, they become a creditor of the company and their welfare must be adequately safe-guarded. You are strongly advised to speak to a licensed insolvency practitioner at this time to ensure you are adhering to your obligations as a limited company director and to also work towards the best possible outcome for your employees. An insolvency practitioner will be able to talk you through the various options which may be open to you and your company and how each will affect your employees. Depending on the distress levels your company is experiencing and its likelihood of being a profitable entity going forwards, these may include:
If your company is currently struggling but is ultimately viable, placing the company into administration may be recommended as a means of savings profitable elements of the business and also protecting jobs. As part of the administration procedure, an insolvency practitioner will be appointed to handle the company's affairs. Any employee retained past the first 14 days of the administration will become preferential creditors and therefore will be entitled to make a claim for arrears of wages and unpaid holidays.
If the business is eventually sold through an administration procedure, employees' existing contracts will be transferred over to the new company under Transfer of Undertakings (Protection of Employment) or TUPE regulations. The new company will become responsible for arrears of wages as well as for preserving existing employment terms and conditions.
Company Voluntary Arrangement (CVA)
A CVA is an insolvency process which allows a distressed company to renegotiate its outstanding liabilities with creditors including suppliers, landlords, and even HMRC. It is often the case that some debt will be written off completely, and that which remains will be paid off in more manageable monthly instalments. These reduced liabilities give the business a greater chance of survival.
As the company will continue to trade without interruption, the act of entering into a CVA can often mean that employees are unaffected. However, as part of the CVA, the company will look to make financial savings where possible by streamlining the business and its operations; unfortunately this process can inevitably lead to staff redundancies.
Should your company's financial concerns have taken the business to a level which renders it unsustainable going forwards, your insolvency practitioner may advise you to place your company into a Creditors' Voluntary Liquidation (CVL). A CVL brings about the end of an insolvent company and deals with its outstanding creditors in the process. But what happens to your employees?
By formally liquidating your company, the business will cease to exist and your employees will therefore be made redundant. They will then, however, have the right to claim redundancy and other statutory entitlements, which includes arrears of wages.
Need to speak to someone?
If your company is struggling with unmanageable debts, squeezed cash flow, or an uncertain future, you are far from alone. We speak to company directors just like you every single day, and we are here to give you the help and advice you need.
Call our team today on 0800 644 6080
How can Real Business Rescue help?
If you cannot pay your staff wages, you need to speak to an insolvency practitioner. Real Business Rescue has over 100 licensed insolvency practitioners operating from over 100 offices up and down the country meaning you are never far away from expert help and advice. Call our team today for initial advice or to arrange a free no-obligation consultation.
Contact the RBR Team Today
---
Free download
Free Insolvency Report
Claim Your Free Business Review
All UK sectors are experiencing specific challenges at present, particularly in light of the Covid-19 pandemic. Find out how your sector is performing here.
Simply search your Limited Company Name or Company Number
Please select your company from the list below:
We will also check if you're eligible for Director Redundancy
Next Steps
We provide free confidential advice with absolutely no obligation.
Our expert and non-judgemental team are ready to assist directors and stakeholders today.
Free Business Review
---
Claim your Free Business Review to understand what options are available to you.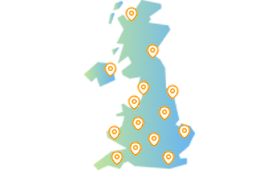 Office Locator
---
Find your nearest office - we have more than 100 across the UK. Remote Video Meetings are also available.
Contact Us Today
---
Free, confidential, and trusted advice for company directors across the UK.