What is the priority order of creditors in an administration process?
In what order are creditors paid when a company goes into administration?
If a company cannot be rescued after entering administration - it may be placed into liquidation, during which creditors will be paid in a set order, as prescribed by the Insolvency Act 1986. The hierarchy of creditors in administration starts with secured creditors and ends with unsecured creditors.
Who gets paid first when a company is in administration?
When a company becomes insolvent, entering administration offers the chance for rescue without creditor pressure. Although many businesses are turned around after entering company administration, in some cases rescue will not be possible.
This means the eventual outcome would be the liquidation of company assets and permanent closure. The nature of insolvency means that not all creditors can be repaid, however, which is why there is a priority order of creditors for repayment in an administration process.
Take Our Free 60 Second Test
Get an instant understanding of your:
Debt and Asset Position
Formal Insolvency Options
Next steps
Plus much more ...
Start The 60 Second Test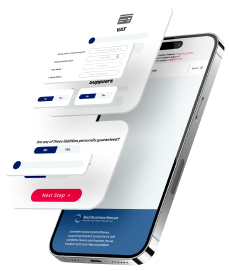 How is repayment carried out in administration?
The Insolvency Act, 1986, lays down the order of priority a licensed insolvency practitioner (IP) must follow to pay creditor claims. The company's assets are sold for the benefit of creditors, but creditors are grouped into specific categories, and each group must be repaid in full before the IP can move on to the next.
This typically means the creditor falling at the bottom of the priority list receive little or no return from an administration process. So what are the creditor categories, and which is paid first?
Corporate Restructuring Options
When a company is in difficulty, sometimes a process of financial and/or operational restructuring is needed. From CVAs through to Administration, there are a range of rescue and recovery options to help you get back on track.
Learn more about restructuring by calling our team -  0800 644 6080
60 Second Test Find Your Nearest Office
Hierarchy of creditors in administration
Secured creditors with a fixed charge
Secured creditors with a fixed charge typically include the bank and other lenders, such as factoring companies. They're paid using funds from the realisation of the asset(s).
Office-holder's fees and expenses
The administrator's/liquidator's fees rank second in line for payment, and these include the expenses of carrying out the procedure.
Preferred creditors
Preferred creditors include employees of the company. Since 1st December 2020, HMRC are also ranked as secondary preferential creditors. This means they're paid arrears of taxes that a company collects on their behalf, such as VAT and PAYE, but not those paid directly by a company – corporation tax, for example.
Creditors with a floating charge and the prescribed part
A floating charge covers a class of asset rather than a specific item, and can include stock and work-in-progress. These are assets that typically change during the course of day-to-day business.
The prescribed part is a sum of money set aside at this point from the proceeds of realisation of floating charge assets. It's designed to provide unsecured creditors with a greater possibility of repayment in some form, and a maximum of £800,000 can be set aside in this way.
Unsecured creditors
Claims made by unsecured creditors lie at the bottom of the hierarchy for payment in an administration process, which means by this stage, their return is typically low. Payment is made from the sale of unsecured assets, and in many cases there is little, if any, money left to distribute. Unsecured creditors can include suppliers, customers, and HMRC for tax arrears owed directly by the company.
Connected unsecured creditors
Unsecured creditors associated with the company in some way – perhaps family members who loaned money to the business, for example – rank below general unsecured creditors.
Need to speak to someone?
If your company is struggling with unmanageable debts, squeezed cash flow, or an uncertain future, you are far from alone. We speak to company directors just like you every single day, and we are here to give you the help and advice you need.
Call our team today on 0800 644 6080
When are creditors repaid?
The office-holder gathers in the company's assets for realisation, obtains a professional valuation, and invites claims from the company's creditors. When all monies are received following the sale of assets, the administrator or liquidator can begin to repay creditor claims in the prescribed order.
As creditors must be repaid in full as a group, the knock-on effect to other businesses can be severe. Suppliers and other unsecured creditors in this position typically receive no dividend from the process, and can experience a decline themselves as a result of unpaid debts and the loss of that customer.
If you would like more information on the priority order of creditors in an administration process, Real Business Rescue can provide reliable professional advice. Please contact one of our expert team to arrange a same-day consultation free-of-charge – we operate an extensive network of offices throughout the UK, so you're never far away from professional assistance.
Real Business Rescue are here to help
Still unsure whether liquidation is right for your company? Don't worry, the experts at Real Business Rescue are here to help. Our licensed insolvency practitioners will take the time to understand the problems your company is facing before recommending the best course of action going forward based on your own unique circumstances.
UK's Largest Liquidators
100+ Offices Nationwide
100% Confidential Advice
Supported 25,000+ Directors
Meet The Team
Team of Qualified Experts
Trusted team of experts on hand to assist
Meet The Team
Looking for immediate support?
Complete the below to get in touch
Free 60 Second Test
For Ltd Company Directors
Get An Instant Understanding Of Your:
Debt and Asset Position
Director and Liability Review
Next Steps
Plus much more ...
Real Business Rescue Recommended
Next Steps
We provide free confidential advice with absolutely no obligation.
Our expert and non-judgemental team are ready to assist directors and stakeholders today.
60 Second Test
---
Understand your company's position and learn more about the options available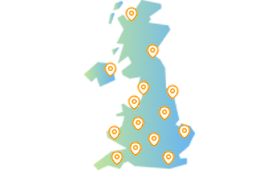 Office Locator
---
Find your nearest office - we have more than 100 across the UK. Remote Video Meetings are also available.
Contact Us Today
---
Free, confidential, and trusted advice for company directors across the UK.