What happens to my company after a Company Voluntary Arrangement (CVA)?
Once a Company Voluntary Arrangement (CVA) comes to an end, any remaining debts included in the CVA proposal may be written off, and your business should be in a strong financial position to continue trading. Companies are only entered into a CVA if they are deemed viable and should therefore survive the course of the CVA.
60 Second Test Find Your Nearest Office
Life after a Company Voluntary Arrangement
The primary motivation behind entering a company into a Company Voluntary Arrangement (CVA) is to save to the business and allow it to continue trading long into the future. In fact, a CVA will not be permitted if the business is not deemed to be a viable prospect going forwards. A minimum of 75% (by value) of creditors need to give their consent in order for the proposed CVA to be implemented.
While CVAs are an extremely useful tool for certain companies, this does not mean that the procedure is a panacea to all business ills. While a CVA does result in a reduction of the company's monthly outgoings and a portion of its debts typically written off as part of the process, this does not mean that the financial slate will be wiped clean.
Received a Bounce Back Loan?
Don't Worry - There are thousands of other company directors going through the same process. No matter what position you are in and need looking for options, speak to a member of the Real Business Rescue team. It's Free & Confidential.
The team are available now -  0800 644 6080
On the contrary, you will be required to make a monthly repayment direct to the appointed insolvency practitioner who will distribute these funds amongst all creditors bound by the terms of the CVA. It is absolutely vital that this payment is made in full and on time. Once a payment is missed, the CVA is at risk of failing and the future of the business will also be under threat and it is possible that it will be wound up via compulsory liquidation.
How long does a CVA last?
CVAs typically last from between one to five years depending on the level of debt involved and the company's ability to repay. The exact period will be determined during the negotiations between the insolvency practitioner and the company's creditors and this will be confirmed before the CVA is implemented. Following this, so long as all payments have been made as agreed, the company will be released from the CVA.
What happens at the end of a CVA?
What happens following the CVA is determined by a whole host of factors. Once the CVA ends, any remaining debts which were including in the CVA proposal are typically written off. This should put the company in an advantageous position going forward.
Those companies who successfully complete a CVA stand as good a chance as any of bring successful in the future. Although the company's credit rating is likely to have been negatively affected by the CVA, to all intents and purposes, nothing much will change following the end of the CVA.  The company is able to continue to trade and will be boosted by no longer needing to make the monthly payment to the appointed insolvency practitioner.
As the company will have continued to trade throughout the term of the CVA, the hope is that the company's financial issues will have been addressed and it is therefore able to move on following the CVA to a successful future. Thanks to the uninterrupted period of trade offered by a CVA, the business will hopefully have a solid customer base and ongoing orders with which to continue generating sales and growing as a profitable company.
What happens if a CVA fails?
However, unfortunately not all CVAs are successful. For those companies which fail to complete a CVA – perhaps through missed payments or further financial troubles – the future is not always so promising.
In some instances the appointed insolvency practitioner may look at ways to modify the CVA to allow the company to get back on track with the payments, however, in many instances the company's financial situation is such that this is simply not possible or else the company's creditors refuse to provide any more leeway.
It should be remembered that a CVA is a legal agreement, binding on all parties. When one party breaks this, e.g. by failing to make the requirement payments on time, the creditor is then able to pursue the debt and even take legal action if necessary. This action may take the form of a Winding Up Petition which could see the company forced into compulsory liquidation.
Need to speak to someone?
If your company is struggling with unmanageable debts, squeezed cash flow, or an uncertain future, you are far from alone. We speak to company directors just like you every single day, and we are here to give you the help and advice you need.
Call our team today on 0800 644 6080
If you are in a CVA and have doubts about your ability to keep up with the repayments, it is vital that you speak to the insolvency practitioner supervising your agreement at the earliest possible opportunity. The sooner you do this, the greater the chances of getting the CVA back on track.
If you are considering a CVA for your company, or would like to discuss the alternatives for your company, contact the experts at Real Business Rescue. You can arrange a free no-obligation consultation with one of our licensed insolvency practitioners at any of our 100+ offices across the country.
Contact the RBR Team Today
---
Free download
Free Insolvency Report
Claim Your Free Business Review
All UK sectors are experiencing specific challenges at present, particularly in light of the Covid-19 pandemic. Find out how your sector is performing here.
Simply search your Limited Company Name or Company Number
Please select your company from the list below:
We will also check if you're eligible for Director Redundancy
Next Steps
We provide free confidential advice with absolutely no obligation.
Our expert and non-judgemental team are ready to assist directors and stakeholders today.
Free Business Review
---
Claim your Free Business Review to understand what options are available to you.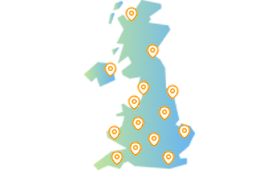 Office Locator
---
Find your nearest office - we have more than 100 across the UK. Remote Video Meetings are also available.
Contact Us Today
---
Free, confidential, and trusted advice for company directors across the UK.