Proposing a CVA: How to negotiate the agreement with creditors
Negotiating a CVA With Creditors
When your company is sinking with multiple debts and cash flow is lacking one of the few options left other than external financing is to negotiate with creditors and ask that they lower your monthly payment amounts or set up a payment plan that will give you the leniency needed to recover. Unfortunately, it doesn't always work out this way, especially when the person making the proposal is inexperienced in negotiation.
Take Our Free 60 Second Test
Get an instant understanding of your:
Debt and Asset Position
Formal Insolvency Options
Next steps
Plus much more ...
Start The 60 Second Test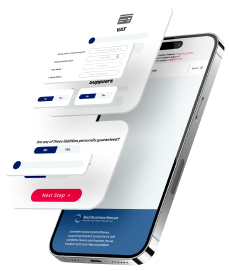 Here are 5 ways you can increase your success rates when negotiating with creditors:
1. Be Business Like
When you're on the phone with a creditor or writing them an email to request revised repayment terms the most important thing to remember is to act cordially when responding to the creditor and be concise when making your recommendations or proposals. Get to the point, but in a respectful and professional manner. Do not sound frantic, desperate, or overly emotional if you're speaking on the phone; the creditor does not want to hear a sob story, they want to engage in negotiations.
Mounting creditor pressure?
If your creditors are growing increasingly impatient, it is time to take action. Ignoring the situation is only likely to make it worse. Take the first step today by contacting Real Business Rescue for immediate help and advice.
The team are available now -  0800 644 6080
60 Second Test Find Your Nearest Office
2. Formulate a Realistic and Mutually Beneficial Agreement
To approve an agreement a creditor first wants to feel assured that you'll be able to adhere to the terms you're proposing. This means you'll need to do some accounting and budgeting to determine exactly how much you can realistically afford to pay each month, and present a copy of your accounts to the creditor so that they can see evidence that you consistently have enough surplus income to devote towards repayments.
3. Be Prepared
Write down what you're going to say and be prepared to deliver your proposal without hesitation. This will ensure that you get your message across clearly. Be prepared for the creditor to interrupt you and have some responses ready if they object before you're finished. While your pitch should definitely be planned and recited that doesn't mean it should be several paragraphs long. Starting with a simple question to initiate negotiations is often the best way to go. If you're sending an email keep it short and avoid including unnecessary information about personal circumstance and excuses, and make sure you proofread it several times.
Can't pay CBILS or Bounce Back Loan?
Don't worry - there are thousands of other company directors in the same position. If you are struggling to keep up with your Covid loan repayments, speak to a member of the Real Business Rescue team to discuss your options. It's Free & Confidential.
The team are available now -  0800 644 6080
4. If the Proposal is Denied Ask Them Why and Attempt a 'Plan B'
If the creditor is unwilling to approve the new payment terms you're requesting you could ask them kindly, "If you don't mind me asking, what is the main reason why that proposal is not acceptable to you, and do you have any alternative suggestions?" This will do two things – it gives you the information needed to go back to the drawing board and formulate a new proposal, and it prompts the creditor to engage and counter with their own negotiations.
5. Consider a Formal Negotiation Through a CVA
A company voluntary arrangement (CVA) is a formal agreement between your business and its creditors that is promulgated and proposed by a licensed insolvency practitioner (IP). Since the IP would be formulating the agreement and introducing it to the creditor on your behalf the chances of approval are much higher. Creditors tend to trust the expertise of IPs because they're legally obligated to act in the best interest of your company and its creditors. Furthermore, a CVA protects you from the possibility of being taken to Court by any of the creditors involved in the agreement.
Need to speak to someone?
If your company is struggling with unmanageable debts, squeezed cash flow, or an uncertain future, you are far from alone. We speak to company directors just like you every single day, and we are here to give you the help and advice you need.
Call our team today on 0800 644 6080
If you'd like to attempt formal negotiations through a CVA feel free to give us a call or send us an online message to discuss your case. We'll tell you whether your company could truly benefit from a CVA and help you get started with the process.
Real Business Rescue are here to help
Still unsure whether liquidation is right for your company? Don't worry, the experts at Real Business Rescue are here to help. Our licensed insolvency practitioners will take the time to understand the problems your company is facing before recommending the best course of action going forward based on your own unique circumstances.
UK's Largest Liquidators
100+ Offices Nationwide
100% Confidential Advice
Supported 25,000+ Directors
Meet The Team
Team of Qualified Experts
Trusted team of experts on hand to assist
Meet The Team
Looking for immediate support?
Complete the below to get in touch
Free 60 Second Test
For Ltd Company Directors
Get An Instant Understanding Of Your:
Debt and Asset Position
Director and Liability Review
Next Steps
Plus much more ...
Real Business Rescue Recommended
Next Steps
We provide free confidential advice with absolutely no obligation.
Our expert and non-judgemental team are ready to assist directors and stakeholders today.
60 Second Test
---
Understand your company's position and learn more about the options available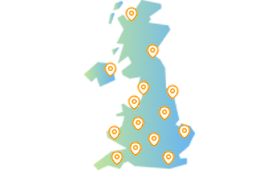 Office Locator
---
Find your nearest office - we have more than 100 across the UK. Remote Video Meetings are also available.
Contact Us Today
---
Free, confidential, and trusted advice for company directors across the UK.