How important is HMRC's vote in a Company Voluntary Arrangement (CVA)?
To enter a Company Voluntary Arrangement (CVA), all creditors, including HMRC, must approve the proposed payment plan and the agreement terms. HMRC often vote in favour of CVA proposals as they may stand to receive greater returns through a CVA than company liquidation.
60 Second Test Find Your Nearest Office
Understanding the role of HMRC and other creditors in a CVA
For the vast majority of companies struggling with mounting financial pressure, money owed to HMRC for tax arrears is likely to form part of the problem. Should your company be a viable prospect in spite of its current issues, you may be advised to consider a formal restructuring process known as a Company Voluntary Arrangement (CVA) in order to save the business. While a CVA may seem like an attractive prospect, and can indeed be an extremely valuable restructuring tool for a struggling business, it must be remembered that a CVA can only be entered into with the agreement of your creditors – including HMRC.
Received a Bounce Back Loan?
Don't Worry - There are thousands of other company directors going through the same process. No matter what position you are in and need looking for options, speak to a member of the Real Business Rescue team. It's Free & Confidential.
The team are available now -  0800 644 6080
The idea of HMRC having a say as to whether your company is allowed to enter into a CVA can be worrying to some directors. It may seem at the moment as though you are climbing a steep, uphill battle, but with the right strategies, even the taxman can be won over to your side.
The importance of HMRC's vote
One of the most important aspects of a CVA is the fact that your outstanding creditors must agree to the terms of arrangement before it can be implemented. This is done by way of a creditors meeting. In order for the CVA to be approved, at least 75% of creditors in terms of value, not creditor numbers must vote in its favour.
So while HMRC may only be one of a number of creditors your company has, it may well be the case that you owe them a disproportionally large amount of money. This situation is extremely common and it means that HMRC can essentially have the deciding vote on whether or not the CVA is approved.
How HMRC view CVAs
Although this may be a daunting prospect, HMRC are more accommodating than you may think. The thing working in your favour is that government wants to get paid what they are owed, but they also recognise the value of keeping UK businesses afloat. Should they reject a CVA, the likely alternative is that that company will go into liquidation. Not only will this result in a loss of jobs, but it is also likely to reduce the potential returns to HMRC.
As an unsecured creditor, distributions following an insolvent liquidation procedure are typically in the region of just 4% of the total amount owed. Should a CVA be agreed upon and seen through to completion, even taking into account that some of the debt will likely be written off, HMRC stand to receive a greater amount of money than if the company entered liquidation.
Alternatives to a CVA
If your CVA proposal is rejected by HMRC or your other creditors, you will need to consider the alternative options open to you. A licensed insolvency practitioner will be able to talk you through these in detail and recommend the most appropriate course of action based on your company's financial position.
Time to Pay – If the majority of the money you owe is to HMRC, and you are confident in your ability to bring your account up to date within a reasonable amount of time, you may be able to negotiate a Time to Pay (TTP) agreement. TTPs typically last no longer than 12 months, and during this time you must clear your HMRC arrears in full as well as ensure you keep up with your current and future tax obligations. You will be permitted to clear the money you owe through a series of monthly instalments; the amount, frequency, and duration will be agreed upon between yourself and HMRC as part of the negotiation process.
Liquidation or Administration – If HMRC refuse to enter into negotiations over payment, and you are unable to otherwise clear the amount you owe, you may need to consider voluntary closure options before HMRC petition to have your company forcibly wound up. This could take the form of a Creditors' Voluntary Liquidation (CVL) or an administration process if it is deemed that this will realise a better return for creditors.
Need to speak to someone?
If your company is struggling with unmanageable debts, squeezed cash flow, or an uncertain future, you are far from alone. We speak to company directors just like you every single day, and we are here to give you the help and advice you need.
Call our team today on 0800 644 6080
If you are experiencing problems keeping up with your HMRC tax bills, contact the experts at Real Business Rescue for help and advice. We can provide immediate guidance and offer you a consultation with one of our licensed insolvency practitioners at any one of our 100+ offices around the country. When dealing with HMRC the very worst thing you can do is ignore the problems you are facing; being proactive and taking advice at an early stage can be the difference between your company surviving or not. Call us today to take the first step.
Contact the RBR Team Today
---
Free download
Free Insolvency Report
Claim Your Free Business Review
All UK sectors are experiencing specific challenges at present, particularly in light of the Covid-19 pandemic. Find out how your sector is performing here.
Simply search your Limited Company Name or Company Number
Please select your company from the list below:
We will also check if you're eligible for Director Redundancy
Next Steps
We provide free confidential advice with absolutely no obligation.
Our expert and non-judgemental team are ready to assist directors and stakeholders today.
Free Business Review
---
Claim your Free Business Review to understand what options are available to you.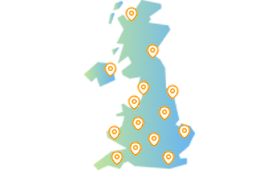 Office Locator
---
Find your nearest office - we have more than 100 across the UK. Remote Video Meetings are also available.
Contact Us Today
---
Free, confidential, and trusted advice for company directors across the UK.