How to handle soaring overhead costs
4 practical ways to reduce your company's overhead costs
Sometimes the cost of running a business can seem to spiral out of control. When your operating costs keep rising, it can be difficult to find the funds needed to keep up with your obligations while still turning a profit.
When it comes to assessing your company's finances you may begin by analysing your fluctuating business costs – those such as raw materials, transport, shipping, and production costs. However, when looking at areas ripe for cost-cutting, you should not forget about your day-to-day overheads which can quickly mount up to a significant portion of your monthly expenses.
Take Our Free 60 Second Test
Get an instant understanding of your:
Debt and Asset Position
Formal Insolvency Options
Next steps
Plus much more ...
Start The 60 Second Test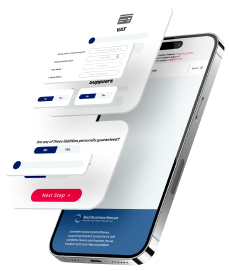 Overheads include things such as property leases, insurance, utilities, and salaries. Essentially they are the outgoings that have to be paid no matter what; the profitability or activity level of the company does not affect the amount or frequency of overheads. As they do not fluctuate much, it is easy to forget about them as you become accustomed to shouldering the cost each month.
Even though overheads are an unavoidable part of running a business, this does not mean that savings cannot be made to help you keep more of your money in your business. Cutting just a few of these overheads can make a serious difference to your cash flow, freeing up vital funds and immediately improving liquidity.
UK's number one for director advice
We handle more corporate insolvency appointments than any other UK firm; demonstrating our commitment to helping directors and business owners in financial distress.
The team are available now -  0800 644 6080
60 Second Test Find Your Nearest Office
While these suggestions will not be suitable for all businesses, nor is this list in any way exhaustive, here are some starting points to help you get your essential expenditure under control.
Rent – Rent on your business premises is quite possibly your biggest monthly outlay, but the upside of this is that there is the potential for serious savings to be made. If you are coming to the end of your lease agreement, or approaching a break clause, you may wish to look at the possibility of moving to cheaper premises, perhaps somewhere smaller or in a less prominent location. Of course this will depend entirely on your business and how much you rely on passing custom to generate your sales. While it is likely to be advantageous for a retailer to have a presence on the high street, for an office-based business you may be paying for the privilege of being in the centre of a busy town or city when somewhere on the outskirts would be considerably cheaper and serve your needs just as well. However, it may be the case that terminating the lease is not possible; many lease agreements are lengthy, with 10 year leases not uncommon particularly on retail premises. Even if you are tied into a lease agreement, you may still be able to negotiate with your landlord to ease this burden. The recent popularity of CVAs, an insolvency procedure which involves companies restructuring their current debt and future obligations, has meant landlords are more accustomed and willing to amend the terms of a lease mid-contract in order to retain a good tenant.
Can't pay CBILS or Bounce Back Loan?
Don't worry - there are thousands of other company directors in the same position. If you are struggling to keep up with your Covid loan repayments, speak to a member of the Real Business Rescue team to discuss your options. It's Free & Confidential.
The team are available now -  0800 644 6080
Salaries – While this is one area you may be understandably hesitant to make savings to, trimming your salary costs does not necessarily mean making redundancies. You may have staff who would be willing to job-share or otherwise cut down their hours to better fit in with their lifestyle, slashing your wage bill in the process. If you are not keen on broaching this subject, you should still take steps to ensure you are getting the most out of every employee. Maximising the output of your staff may not save you money on your current salary bill directly, but it may limit the need to take on more staff, and also result in an increase in productivity giving you better value for money.
Utilities – It may seem simple, but ensuring you are on a competitive tariff for your usage can reap serious dividends. Chances are your business requires a significant amount more heating and lighting than your home does, meaning a small saving of just a few pence per kilowatt of energy used can add up to a serious amount of money. Evaluating your utilities goes beyond just gas, water, and electricity, however. Don't forget to look at your internet service provider as well as existing phone contracts, both landline and mobile, to ensure you are on the most cost-effective plan for your usage. Speaking of usage, make sure this is at a sensible level. If you are in the habit of making lengthy long-distance phone calls for instance, could you consider moving the form of communication to an online video chat to trim down the bill?
Go Paperless – Not only great for the environment but great for your bottom line too. Switching to a paperless system means you can not only trim associated overheads but eliminate them completely. Depending on your business a tidy saving can be made through not having to pay for paper, toner or ink and you may even be able to save on storage costs once all data has been migrated to a digital environment.
Need to speak to someone?
If your company is struggling with unmanageable debts, squeezed cash flow, or an uncertain future, you are far from alone. We speak to company directors just like you every single day, and we are here to give you the help and advice you need.
Call our team today on 0800 644 6080
While cuttings overhead costs can help your business make significant savings, if your outgoings have already been pared back to the bare minimum or you feel your financial worries go beyond cost-cutting measures, you should talk to a professional for further guidance. A licensed insolvency practitioner will be able to assess your business's financial situation and talk you through the options available to you.
This may involve a formal insolvency procedure such as a Company Voluntary Arrangement (CVA) to restructure outstanding liabilities, or if the problems have taken the business beyond rescue, options to bring the company to an end will be discussed. With over 70 licensed insolvency practitioners based across the UK, Real Business Rescue are perfectly positioned to help you understand your current position and devise an appropriate plan for the future.
Real Business Rescue are here to help
Still unsure whether liquidation is right for your company? Don't worry, the experts at Real Business Rescue are here to help. Our licensed insolvency practitioners will take the time to understand the problems your company is facing before recommending the best course of action going forward based on your own unique circumstances.
UK's Largest Liquidators
100+ Offices Nationwide
100% Confidential Advice
Supported 25,000+ Directors
Meet The Team
Team of Qualified Experts
Trusted team of experts on hand to assist
Meet The Team
Looking for immediate support?
Complete the below to get in touch
Free 60 Second Test
For Ltd Company Directors
Get An Instant Understanding Of Your:
Debt and Asset Position
Director and Liability Review
Next Steps
Plus much more ...
Real Business Rescue Recommended
Next Steps
We provide free confidential advice with absolutely no obligation.
Our expert and non-judgemental team are ready to assist directors and stakeholders today.
60 Second Test
---
Understand your company's position and learn more about the options available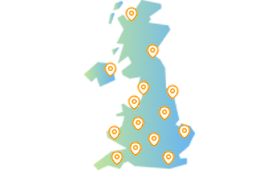 Office Locator
---
Find your nearest office - we have more than 100 across the UK. Remote Video Meetings are also available.
Contact Us Today
---
Free, confidential, and trusted advice for company directors across the UK.