Can I liquidate a company as a 50:50 shareholder?
As a 50:50 shareholder you cannot easily liquidate the company without the consent of your business partner. In the event of a 50:50 deadlock, where one party was to liquidate the company and the other does not, professional intervention in the form of mediation may held you come to a mutually agreeable solution. If not, you may be able to issue a winding-up petition against the company which will then see the courts make a decision as to the future of the business.
60 Second Test Find Your Nearest Office
Who can place a limited company into liquidation?
A shareholder might want to liquidate their business for various reasons. Perhaps they're approaching retirement or have another business venture in mind, but what happens if there are only two shareholders, each with a 50% share of the company?
Typically, the Articles of Association will lay down the procedure for dealing with shareholder disputes, but when neither director/shareholder is willing to change their mind, the situation becomes more difficult to resolve.
Received a Bounce Back Loan?
Don't Worry - There are thousands of other company directors going through the same process. No matter what position you are in and need looking for options, speak to a member of the Real Business Rescue team. It's Free & Confidential.
The team are available now -  0800 644 6080
Ordinarily, if both shareholders agree to liquidate their solvent company, a Members' Voluntary Liquidation (MVL) is undertaken by a licensed insolvency practitioner (IP). This closes down the business in an orderly manner, enabling both shareholders to move on.
But what happens if 50/50 shareholders don't agree that the company should be liquidated?
50/50 shareholder disputes
When a company is formed with two shareholders, it seems natural to operate on equal terms with each individual holding 50% of the shares. The business might flourish and grow with no issues over many years, but if a dispute arises, the fact that share ownership is equal, with nobody holding a casting vote, may create a complex problem.
The issue can quickly affect the day-to-day running of the business, as directors' focus is placed on the ongoing dispute. Sales and customer service may suffer, for example, and create financial problems even when a business has previously been highly profitable.
How can shareholder deadlock be resolved?
If a 50% shareholder wants to liquidate the company, for whatever reason, the situation can quickly become deadlocked and seemingly impossible to escape. Without the casting vote of another shareholder, a stalemate develops and external assistance may be required to resolve the issue.
Independent mediation services can be effective in releasing a deadlock, helping the shareholders take a more objective view. One shareholder might choose to resign, for example, and release the other shareholder to carry on in the business.
If external mediation doesn't work, however, can one 50% shareholder liquidate a company without the agreement of the other?
Placing the matter in the hands of the court
It's possible for a 50% shareholder to liquidate a company by presenting a winding up petition at court on 'just and equitable' grounds. The court then comes to a decision on the best way forward for the company, which may or may not be liquidation.
Just and equitable winding up petitions enable a deadlock of this type to be broken, but the court will also take into account any other possible actions that may be appropriate, in addition to liquidation.
The court will try to establish whether trust between the two shareholders has completely broken down, as well as looking at other potential options. So what alternatives to liquidation might be available to break this type of deadlock?
One possible route out of the deadlock might be for one party to buy out the other, if they're in a financial position to do so. This would enable the partner who wants to liquidate to move on, and allow the company to continue in business under sole ownership.
Seek professional assistance on company liquidation
It's important to seek professional help if you're in a dispute with another shareholder, particularly in a situation where you each hold 50% of the shares in the company. Seeking help early on can avoid a costly stalemate, and protect the business from unnecessary financial decline.
When a third party assesses the situation, as is the case when a just and equitable winding up petition is presented, the best way forward may become clearer. Even if liquidation doesn't take place, however, seeking early assistance is hugely beneficial.
Need to speak to someone?
If your company is struggling with unmanageable debts, squeezed cash flow, or an uncertain future, you are far from alone. We speak to company directors just like you every single day, and we are here to give you the help and advice you need.
Call our team today on 0800 644 6080
Contact Real Business Rescue for a same-day consultation
Real Business Rescue can provide the help and advice you need if you're a 50% shareholder and are in dispute with your business partner. We'll provide guidance on how to resolve the situation, and talk you through the process of liquidation via a just and equitable winding up petition.
Please get in touch with our partner-led team. We offer free, same-day consultations and operate an extensive network of offices throughout the UK, so you're never far away from reliable professional assistance.
Contact the RBR Team Today
---
Free download
Free Insolvency Report
Claim Your Free Business Review
All UK sectors are experiencing specific challenges at present, particularly in light of the Covid-19 pandemic. Find out how your sector is performing here.
Simply search your Limited Company Name or Company Number
Please select your company from the list below:
We will also check if you're eligible for Director Redundancy
Next Steps
We provide free confidential advice with absolutely no obligation.
Our expert and non-judgemental team are ready to assist directors and stakeholders today.
Free Business Review
---
Claim your Free Business Review to understand what options are available to you.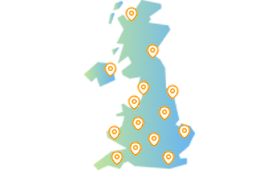 Office Locator
---
Find your nearest office - we have more than 100 across the UK. Remote Video Meetings are also available.
Contact Us Today
---
Free, confidential, and trusted advice for company directors across the UK.