What is the difference between voluntary and compulsory liquidation
When it comes to company liquidation there are two main forms that this can take – voluntary and compulsory. While both involve the formal closure of a limited company, there are several key differences between these two procedures, chiefly regarding the way they are initiated and also the manner in which the liquidator is appointed.
To make matters slightly more complex, there are also two types of voluntary liquidation – Creditors' Voluntary Liquidation (CVL) and Member's Voluntary Liquidation (MVL). Although these are both classed as voluntary liquidation processes, they are in fact employed in very different circumstances.
Received a Bounce Back Loan?
Don't Worry - There are thousands of other company directors going through the same process. No matter what position you are in and need looking for options, speak to a member of the Real Business Rescue team. It's Free & Confidential.
The team are available now -  0800 644 6080
While a CVL can be used to voluntarily close an insolvent company (i.e. one which can no longer afford to pay its debts), an MVL is designed for solvent companies (i.e. those with more assets than it has obligations) to close down allowing for profits to be extracted.
For the purposes of this article, we will be looking at the insolvent voluntary liquidation procedure, CVL; however, you can read more on MVLs here if you believe this is a more suitable procedure based on your company's current financial position.
Compulsory Liquidation – As the name suggests, compulsory liquidation is something with is forced upon a limited company from an outside party. Should you fail to pay a creditor the amount they are owed (providing this is over £750) within 21 days of them formally requesting payment, then they are within their right to petition the courts for your company to be forcibly wound up. This figure has increased to £10,000 as per the Government's temporary measures which will apply for the period 1 October 2021 to 31 March 2022.
In reality, however, this is an extremely serious and expensive step for a creditor to take; therefore a winding up petition (WUP) is usually considered only as a last resort once all other options to extract payment have been exhausted.
However, once a WUP is served upon your company, you have a very short window to take action if you want to save your company. Notice of the WUP will be advertised in the Gazette following a period of seven days, and you then have another seven days to settle the petition, either by paying the amount owed in full, or otherwise come to an alternative payment plan. If this is not done, the petition will be heard at court, and unless you have submitted compelling evidence, a winding up order will be served which will then lead to the compulsory liquidation of your business.
Once a winding up order has been made, there is nothing that can be done to reverse this; your company will be closed. An Official Receiver (or insolvency practitioner) will be appointed to handle the liquidation. All assets will be sold with proceeds being used to pay outstanding creditors. The company will then be formally struck off the Companies House register and will legally cease to exist.
Voluntary Liquidation (CVL) – Unlike compulsory liquidation, voluntary liquidation by way of a CVL is a process initiated by the directors and shareholders of an insolvent company. A CVL is often turned to when creditor pressure and financial worries get too much for a company to deal with.
A CVL differs from compulsory liquidation in that the directors of the insolvent company choose and appoint the insolvency practitioner themselves rather than having this forced upon them. A huge benefit of opting for a CVL is that you can make the decision when the company should be closed, therefore mitigating any further losses to creditors. Waiting for a creditor to begin winding up action can be a lengthy process. As has already been mentioned, applying for a WUP is expensive and some creditors may not feel it is worth taking this step; all the while your company is still active and the pressures you are facing continue to rise.
A CVL can put a stop to creditor demands and shows you are acting responsibly in your role as a limited company director.
Voluntary Versus Compulsory Liquidation – Should You Wait to Be Wound Up?
As the director of an insolvent limited company, you have certain legal obligations and responsibilities towards your creditors. One of these is to ensure you act in the best interests of creditors once you become aware that your company is insolvent. This means taking action to maximise returns and not doing anything that could worsen their position.
When you wait for creditors to bring you to court rather than proactively seeking help and advice yourself, you may run a higher risk of being accused of wrongful or fraudulent trading. These are offences that are punishable by fines, personal liability for company debts, and even disqualification from acting as a director in severe cases of misconduct.
In a CVL you'll have time to discuss the liquidation with the insolvency practitioner you'll be appointing as liquidator, meaning you should find the process less stressful as you will be more aware of what you can expect to happen and the timings involved.
Need to speak to someone?
If your company is struggling with unmanageable debts, squeezed cash flow, or an uncertain future, you are far from alone. We speak to company directors just like you every single day, and we are here to give you the help and advice you need.
Call our team today on 0800 644 6080
What next?
If you are the director of a limited company which is considering, or being threatened with, liquidation, Real Business Rescue can help. Our team of licensed insolvency practitioners can talk you through your options and explain what each of them means for you and your company, both now and also in the future.
With a network of offices spanning the country, you are never far from expert help and advice. Call our team today to arrange a free no-obligation consultation with one of our licensed insolvency practitioners.
Contact the RBR Team Today
---
Free download
Free Insolvency Report
Claim Your Free Business Review
All UK sectors are experiencing specific challenges at present, particularly in light of the Covid-19 pandemic. Find out how your sector is performing here.
Simply search your Limited Company Name or Company Number
Please select your company from the list below:
We will also check if you're eligible for Director Redundancy
Next Steps
We provide free confidential advice with absolutely no obligation.
Our expert and non-judgemental team are ready to assist directors and stakeholders today.
Free Business Review
---
Claim your Free Business Review to understand what options are available to you.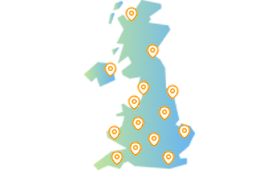 Office Locator
---
Find your nearest office - we have more than 100 across the UK. Remote Video Meetings are also available.
Contact Us Today
---
Free, confidential, and trusted advice for company directors across the UK.