How can I save my company from Liquidation?
What options do I have to keep my company trading?
If your company is struggling financially and you're facing creditor threats and legal action, you may feel like Liquidation is inevitable. However, even if your business is on the brink, there are still a few options available to you which do not involve closing down your limited company. 
The right process will depend on your particular circumstances, but whatever route you choose to take, you must act quickly. Fail to do so and a Winding Up Petition could be issued against you to force your company's closure.
Take Our Free 60 Second Test
Get an instant understanding of your:
Debt and Asset Position
Formal Insolvency Options
Next steps
Plus much more ...
Start The 60 Second Test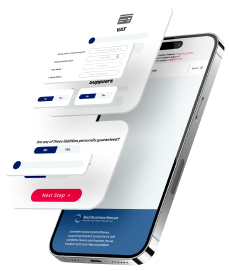 What are the alternatives to Liquidation?
1.   Negotiate an informal creditor arrangement
If you have creditors that you're struggling to repay, you could try to negotiate an informal repayment plan. Most creditors will be open to discussing a repayment plan as it's cheaper and less time-consuming than pursuing you through the courts. 
This type of arrangement is most likely to be successful if you owe relatively small debts to one or two parties. You can negotiate with the creditor yourself, which can make it a simple way to resolve your debts.
The risk with this type of arrangement is that it's not legally binding, so your creditor could pull out at any time and petition to liquidate your company. The hope is, however, that if you stick to the terms of the deal and make the payments on time, this could be an effective way to clear your debts and carry on trading.
UK's number one for director advice
We handle more corporate insolvency appointments than any other UK firm; demonstrating our commitment to helping directors and business owners in financial distress.
The team are available now -  0800 644 6080
60 Second Test Find Your Nearest Office
2.   Make a Time to Pay (TTP) arrangement with HMRC
If one of your creditors is HMRC, you need to act quickly. HMRC has a range of powers to recover debts, which includes forcing companies into Liquidation. It can also be quick to take legal action if you ignore its warnings.
Like most creditors, HMRC would prefer to reach a repayment agreement rather than spend time and money instructing bailiffs or the Official Receiver. HMRC may let you set up a 'Time to Pay' arrangement to pay the money you owe in instalments, but only if it thinks you can keep up with the repayments. 
Before calling HMRC, you should have a clear idea of what you can realistically afford to repay in monthly instalments over a typical period of up to 12 months. If HMRC accepts your proposal, there will be no late payment charges but it will add interest to your outstanding bill.
3.   Propose a Company Voluntary Arrangement (CVA)
A Company Voluntary Arrangement is another agreement to repay creditors over time. However, in this case, it's a formal, legally binding arrangement that gives you a typical period of three to five years to repay your creditors via manageable instalments.
One of the key benefits of a CVA over an informal repayment plan is that your creditors cannot commence or continue legal action against you once the arrangement is in place. No interest or fees can be added to your debt and a proportion of the debt will usually be written off at the end of the repayment period. 
A CVA can also be an effective way to stop a Winding Up Petition. Even if your Liquidation is impending, you may still be able to agree a CVA. A licensed insolvency practitioner will help you formulate a payment proposal based on your company's financial situation. If 75% of creditors (by value) agree to your proposal, all legal action will cease and you'll be able to repay the money you owe while continuing to trade.
Can't pay CBILS or Bounce Back Loan?
Don't worry - there are thousands of other company directors in the same position. If you are struggling to keep up with your Covid loan repayments, speak to a member of the Real Business Rescue team to discuss your options. It's Free & Confidential.
The team are available now -  0800 644 6080
4.   Enter into Company Administration
Company Administration can be an alternative to Liquidation if your experiencing high levels of financial stress but there's still a chance of saving the business. Rather than closing the company down, Administration aims to rescue the business through a process of restructuring.
You can enter into Administration before or after a Winding Up Petition has been issued against you. Once an administration order has been made, an administrator will take control of the company and a moratorium will be put in place to halt any legal action your creditors are taking.  
The administrator then has the time and space to assess the company and come up with a plan to rescue it. That could be by restructuring its debts, renegotiating leases and contracts or closing unprofitable parts of the business. If the administrator cannot save your company, it will exit Administration and go straight into Liquidation. 
5.   Arrange a Pre-Pack Administration
If your business is insolvent but still viable, a Pre-Pack Administration allows you to effectively restart the company under a new entity without the old company's debts. 
In this process, you negotiate and agree on the sale of the assets before formally appointing an insolvency practitioner. The assets are then transferred to the new business as soon as the IP is appointed so trade can continue without disruption. In many cases, the purchaser of the insolvent company's assets is all or part of the existing management team. 
This process aims to save jobs, preserve supplier contracts and provide uninterrupted service to the customers. It can also provide a better return for the creditors of the insolvent company, who receive a return from the sale of assets.   
Importantly, Pre-Pack Administration is no longer an option after your company has been issued with a Winding Up Petition, as after that point, assets cannot be sold or transferred. Therefore, you must act quickly if this is a route you would like to take.
Need to speak to someone?
If your company is struggling with unmanageable debts, squeezed cash flow, or an uncertain future, you are far from alone. We speak to company directors just like you every single day, and we are here to give you the help and advice you need.
Call our team today on 0800 644 6080
Need advice?
If you're worried about unmanageable debts but want to try and avoid Liquidation, we can help. Get in touch now to have a confidential chat with an experienced advisor or arrange an in-person meeting at one of our nationwide offices.
Real Business Rescue are here to help
Still unsure whether liquidation is right for your company? Don't worry, the experts at Real Business Rescue are here to help. Our licensed insolvency practitioners will take the time to understand the problems your company is facing before recommending the best course of action going forward based on your own unique circumstances.
UK's Largest Liquidators
100+ Offices Nationwide
100% Confidential Advice
Supported 25,000+ Directors
Meet The Team
Team of Qualified Experts
Trusted team of experts on hand to assist
Meet The Team
Looking for immediate support?
Complete the below to get in touch
Free 60 Second Test
For Ltd Company Directors
Get An Instant Understanding Of Your:
Debt and Asset Position
Director and Liability Review
Next Steps
Plus much more ...
Real Business Rescue Recommended
Next Steps
We provide free confidential advice with absolutely no obligation.
Our expert and non-judgemental team are ready to assist directors and stakeholders today.
60 Second Test
---
Understand your company's position and learn more about the options available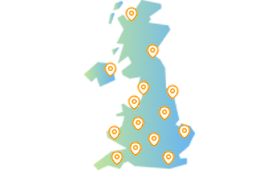 Office Locator
---
Find your nearest office - we have more than 100 across the UK. Remote Video Meetings are also available.
Contact Us Today
---
Free, confidential, and trusted advice for company directors across the UK.