How to prepare for a Members' Voluntary Liquidation (MVL)
You can prepare your company to enter into a Members' Voluntary Liquidation (MVL) by taking advise from a licensed professional ahead of time, deciding on an appropriate time to cease trading, and ensuring all liabilities to creditors are settled, and tax and filing obligations to HMRC are up to date.
60 Second Test Find Your Nearest Office
How can I best prepare my company for entering an MVL?
Unlike a Creditors' Voluntary Liquidation (CVL), which is often entered into hurriedly due to acute financial difficulties and increasing pressure from creditors, Members' Voluntary Liquidations (MVLs) typically tend to be more carefully thought out and calculated ahead of time. This is because MVLs are designed with solvent companies in mind and are often utilised by directors as an exit strategy when they decide to move on from their business. This exit from the company is often planned in advance, particularly in the case of retirement where the prospect may be in the pipeline for a number of years.
Received a Bounce Back Loan?
Don't Worry - There are thousands of other company directors going through the same process. No matter what position you are in and need looking for options, speak to a member of the Real Business Rescue team. It's Free & Confidential.
The team are available now -  0800 644 6080
Ensuring your company is in the optimal condition upon entering a formal solvent liquidation procedure not only makes the process much swifter, but can also cut costs. Here are some of the things you and your accountant should look to do before your company officially enters into an MVL:
Discuss the possibility of entering into an MVL with an appropriate professional; this can either be your accountant or a licensed insolvency practitioner. Most insolvency practitioners will provide you with an initial consultation free of charge, allowing you to understand what an MVL is and whether it is suitable for your company.


Once you have decided an MVL is the right option for you, take steps to stop trading at an appropriate time.


You should make arrangements to sell any stock or other assets your company is holding. These can be sold to yourself if you would like to retain ownership, or to a third party. Alternatively, you could opt to have these assets distributed in specie to you by the liquidator as part of the MVL.


You will need to deregister for VAT and also deregister as an employer.


Ensure your debtor ledger book is settled in full by chasing up any outstanding amounts owed to the company from customers.


Pay any outstanding liabilities your company has. This could be money owed to HMRC, clients, suppliers, or any other trade creditors.


Consider the state of your director's loan if there is one in place. If the company owes you money, this amount will be classed as an outstanding liability and therefore needs to be settled. Likewise if you owe your company money then you will need to make sure this is brought up to date before the liquidation process begins. While it may seem strange to pay money into the business when these funds will subsequently be distributed back to you as part of the MVL process, it is vital this is done if you want to take advantage of Business Asset Disposal Relief (previously known as Entrepreneurs' Relief).


Submit your final tax returns to HMRC. This includes corporation tax, VAT, and PAYE. You should calculate and pay any tax you owe prior to entering liquidation, even if this is not actually due yet. This is because HMRC levies an 8% statutory interest charge on any unpaid tax from the date the MVL is initiated. Calculating the exact amount of tax due may involve an element of estimation, however, in order to minimise the risk of being charged interest you may choose to overpay; your liquidator will be able to claim back any overpayment you may have made as part of the liquidation and distribute these funds back to shareholders accordingly. This can be a complex area and you are advised to speak to your accountant or an insolvency practitioner before going any further with this.
While these actions can all be dealt with after you formally engage a liquidator, it is often the best course of action to make sure these are done prior to engagement in order to save both time and money. However, this does not mean you should not seek the guidance of a professional before this point. In fact it is often extremely advantageous to have an initial discussion about your company and the prospect of an MVL before you go any further.
Need to speak to someone?
If your company is struggling with unmanageable debts, squeezed cash flow, or an uncertain future, you are far from alone. We speak to company directors just like you every single day, and we are here to give you the help and advice you need.
Call our team today on 0800 644 6080
One of the benefits of being able to pre-plan an MVL procedure is that you can take advantage of the expert guidance of your accountant and an insolvency practitioner before you put the wheels in motion. This can help you clarify your position, ensuring an MVL is right for your company and your own circumstances and future ambitions, while also making sure you know the steps you should take prior to beginning the process formally. Depending on your situation there may be a more advantageous time to enter the liquidation process than another, but it is only by consulting a professional that this may become apparent.
If you are considering an MVL for your company and would like professional advice, contact Real Business Rescue today. You can arrange a free consultation with a licensed insolvency practitioner at any one of our 100+ UK offices who will help you understand the process and advise whether it is suitable for your company.
Contact the RBR Team Today
---
Free download
Free Insolvency Report
Claim Your Free Business Review
All UK sectors are experiencing specific challenges at present, particularly in light of the Covid-19 pandemic. Find out how your sector is performing here.
Simply search your Limited Company Name or Company Number
Please select your company from the list below:
We will also check if you're eligible for Director Redundancy
Next Steps
We provide free confidential advice with absolutely no obligation.
Our expert and non-judgemental team are ready to assist directors and stakeholders today.
Free Business Review
---
Claim your Free Business Review to understand what options are available to you.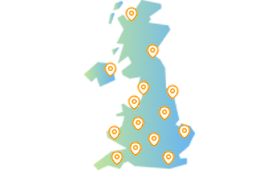 Office Locator
---
Find your nearest office - we have more than 100 across the UK. Remote Video Meetings are also available.
Contact Us Today
---
Free, confidential, and trusted advice for company directors across the UK.