Understanding disbursements in an MVL process
Disbursements are the additional costs (not including the professional fees of the insolvency practitioner) which are unavoidably incurred during the process of placing a company into an MVL. Disbursements are third party costs including the price of a statutory bond and advertisement notices in the Gazette. These costs will need to be paid by the directors of the company being liquidated.
60 Second Test Find Your Nearest Office
What are disbursements in a Members' Voluntary Liquidation (MVL) process?
The main cost involved in placing your company into Members' Voluntary Liquidation (MVL) will be the liquidator's fees for handling the process. The exact fee amount varies depending on the complexity of the case, which includes whether there are any outstanding creditors to deal with. However, you should look to negotiate a fixed fee with your insolvency practitioner so you know exactly what these are going to be ahead of time.
In addition to the liquidation fee, there will be smaller additional costs to pay; these are known as disbursements.
Received a Bounce Back Loan?
Don't Worry - There are thousands of other company directors going through the same process. No matter what position you are in and need looking for options, speak to a member of the Real Business Rescue team. It's Free & Confidential.
The team are available now -  0800 644 6080
What are disbursements?
Disbursements are a series of unavoidable third party costs which are incurred by the liquidator during the course of placing the company into an MVL. These costs will initially be paid by the insolvency practitioner who will then charge these amounts back to you as the client.
What sort of disbursements may be incurred during an MVL?
As part of an MVL, the liquidator is obliged to publish a series of notices in the Gazette in order to make the liquidation public knowledge. This needs to be done so that any outstanding creditors can submit a claim for monies owed before the company is officially closed. A total of three of these notices – on appointment, resolution and one to serve as a notice for claims – must be taken out. An additional advert must be placed for those companies registered in Scotland.
Exact prices for these can differ slightly depending on which agent is used to place the adverts, however, they are typically around £89 + VAT each.
What is a statutory bond in an MVL and what does this cost?
As part of the MVL, control of the company along with its retained profits and other assets, will become the responsibility of the appointed insolvency practitioner. Due to this shareholders are required to take out what is known as a statutory bond.
In essence a statutory bond can be seen as a form of insurance which protects your company's capital while it is in the hands of the liquidator in the event of malpractice. It is a legal requirement that a statutory bond must be taken out upon an insolvency practitioner being appointed to handle a solvent liquidation.
The cost of bonding operates on a sliding scale based on the asset level of the company. This can range from £40 at the lower end of the scale, to over £600 for those companies with several million pounds to distribute.
When will I need to pay the disbursements?
Upon appointing an insolvency practitioner you may be asked to sign an indemnity (in case of unforeseen creditor claims), following which a significant portion of the company's assets (usually cash at bank) will be distributed to the company's shareholders. The remainder will be held back by the insolvency practitioner until proceedings have concluded.
This retained amount will be used to settle the liquidator's fees along with any disbursements once the liquidation is formalised. If there are any remaining funds still being held by the liquidator once these costs have been paid out, this money will be distributed amongst the shareholders accordingly and the company will be officially dissolved.
Need to speak to someone?
If your company is struggling with unmanageable debts, squeezed cash flow, or an uncertain future, you are far from alone. We speak to company directors just like you every single day, and we are here to give you the help and advice you need.
Call our team today on 0800 644 6080
If you are considering an MVL for your company you should ensure you seek expert help and advice ahead of time. You can arrange a no-obligation consultation at any one of 100+ Real Business Rescue offices across the country, giving you the opportunity to discuss your current situation and future plans for your company with a licensed insolvency practitioner. Call us today to arrange an appointment.
Contact the RBR Team Today
---
Free download
Free Insolvency Report
Claim Your Free Business Review
All UK sectors are experiencing specific challenges at present, particularly in light of the Covid-19 pandemic. Find out how your sector is performing here.
Simply search your Limited Company Name or Company Number
Please select your company from the list below:
We will also check if you're eligible for Director Redundancy
Next Steps
We provide free confidential advice with absolutely no obligation.
Our expert and non-judgemental team are ready to assist directors and stakeholders today.
Free Business Review
---
Claim your Free Business Review to understand what options are available to you.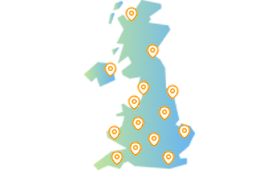 Office Locator
---
Find your nearest office - we have more than 100 across the UK. Remote Video Meetings are also available.
Contact Us Today
---
Free, confidential, and trusted advice for company directors across the UK.