What happens to a directors' loan during liquidation?
The transactions held in your director's loan account (DLA) represent the funds you've invested in your company, and the money you've withdrawn that isn't via PAYE or a dividend payment.
If you withdraw more money from the company than you have invested, not including salary and dividends, the DLA becomes overdrawn. Although overdrawn directors' loan accounts aren't necessarily an issue when business is good, they do take on specific significance when a company enters liquidation.
Once a liquidator is appointed, all directors' loan accounts will be scrutinised for transactions that may have placed the company's success in jeopardy. But before we identify the potential problems of directors' loan accounts and liquidation, let's look a little more at how DLAs work in general.
Received a Bounce Back Loan?
Don't Worry - There are thousands of other company directors going through the same process. No matter what position you are in and need looking for options, speak to a member of the Real Business Rescue team. It's Free & Confidential.
The team are available now -  0800 644 6080
When a director's loan account is in credit
The limited company structure means that directors' liability is limited to the amount of investment they've made in the company so if your account is in credit, depending on the balance, on the face of it your liability may not be significant.
But what if the DLA is overdrawn? There are tax implications when running an overdrawn director's loan account, and HMRC can charge the funds taken as income if the rules and regulations aren't followed. This facility is intended to be short-term, and if you routinely run an overdrawn DLA you risk HMRC intervention.
The potential problems deepen if the account is overdrawn, however, and your business needs to be liquidated. Essentially, the funds you've taken are owed to the company and appear on its balance sheet as an asset to be collected in by the liquidator.  
So what happens if a director's loan account is overdrawn in liquidation and what are the ramifications for you as a director if you can't afford to repay?
Overdrawn directors' loan accounts and liquidation
Operating an overdrawn director's loan account during the time leading up to insolvency, and when the company enters liquidation, can result in serious financial difficulty for you on a personal basis.
If it's later found that you took a loan from the company that couldn't be financially supported at the time, maybe because the business was already in decline, the repercussions can be severe.
The liquidator's overall responsibility is to the company's creditors – they have a duty to realise the business' assets and collect in all debts for the benefit of creditors. Although there is a legal separation between you and the company, in these instances directors' loans cannot simply be written off when the business experiences financial difficulty.
What are the possible ramifications?
The loan(s) must be repaid regardless of your personal financial circumstances - being unable to repay an overdrawn director's loan account in liquidation introduces the risk of personal bankruptcy as well as other sanctions being made
The liquidator will pursue you through the courts for the monies owed
In addition to personal financial hardship or personal bankruptcy alongside the liquidation of your company, these sanctions could include disqualification as a director for 2-15 years if misconduct is found
If any illegal activity is discovered, you may face criminal prosecution and a prison sentence
So what should you do if you're worried that your business will be liquidated and you're running an overdrawn director's loan account? It's vital that you seek professional support as soon as possible, to find out your best options.
Need to speak to someone?
If your company is struggling with unmanageable debts, squeezed cash flow, or an uncertain future, you are far from alone. We speak to company directors just like you every single day, and we are here to give you the help and advice you need.
Call our team today on 0800 644 6080
Seeking professional help and guidance
Directors' loan accounts aren't necessarily a problem if they're regarded as short-term financial facilities and are handled correctly. All loans must be properly documented, and those over £10,000 approved by shareholders. Additionally, if you repay in full within nine months and one day of the company's year-end, you won't be liable for tax.
This is a complex area of business, however, particularly when a company declines. If you'd like to find out more about directors' loan accounts and liquidation, Real Business Rescue can help.
We're insolvency specialists and will provide independent advice on your situation. Please contact one of the team to arrange a free same-day consultation at one of our network of offices nationwide.
Contact the RBR Team Today
---
Free download
Free Insolvency Report
Claim Your Free Business Review
All UK sectors are experiencing specific challenges at present, particularly in light of the Covid-19 pandemic. Find out how your sector is performing here.
Simply search your Limited Company Name or Company Number
Please select your company from the list below:
We will also check if you're eligible for Director Redundancy
Next Steps
We provide free confidential advice with absolutely no obligation.
Our expert and non-judgemental team are ready to assist directors and stakeholders today.
Free Business Review
---
Claim your Free Business Review to understand what options are available to you.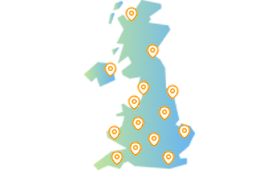 Office Locator
---
Find your nearest office - we have more than 100 across the UK. Remote Video Meetings are also available.
Contact Us Today
---
Free, confidential, and trusted advice for company directors across the UK.