Understanding the hierarchy of creditors when a company is liquidated
An insolvent liquidation procedure involves the sale of assets, and distribution of the proceeds amongst company creditors. A licensed insolvency practitioner (IP) is appointed to administer the process, and ensures that all creditors are paid according to the hierarchy laid down in the Insolvency Act, 1986.
So what factors are relevant when considering repayment under these circumstances?
The class of creditor to be repaid
The liquidator's fees
Value of the company's assets
Each class of creditor must be paid in full before the liquidator can move on to repay the next. After the costs of liquidation and the office-holder's fees have been paid, the first class of creditor to receive payment are secured creditors with a fixed charge.
Received a Bounce Back Loan?
Don't Worry - There are thousands of other company directors going through the same process. No matter what position you are in and need looking for options, speak to a member of the Real Business Rescue team. It's Free & Confidential.
The team are available now -  0800 644 6080
1. Secured creditors holding a fixed charge
This creditor group includes banks and other large financial institutions that have provided borrowing to the company, taking security on one or more business assets. If the company has borrowed money to purchase land or property, for example, the bank will take fixed charge security that allows them to sell the asset on default or liquidation, and recoup their money.
2. Preferential creditors
Preferential creditors are members of staff entitled to certain statutory payments. These include arrears of wages, holiday pay, redundancy, and unpaid pension contributions. Employees receive payment from realised assets, after the fixed charge creditors.
3. Secured creditors with a floating charge, and the 'prescribed part'
Secured creditors holding a floating charge have security over a particular asset class, such as stock or work-in-progress. When the debtor company enters liquidation, these floating charges 'crystallise' and become fixed charges. Floating charge creditors are paid after preferential creditors, and at this point a sum of money is set aside for unsecured creditors.
This sum is called the 'prescribed part' and applies to assets with a floating charge taken out after 15th September 2003. It is intended to help unsecured creditors to receive some form of dividend from the company's liquidation, as it is often the case that unsecured creditors receive no repayment at all.
The prescribed part consists of 50% of the first £10,000 received from the sale of assets with a floating charge, and a further 20% between £10,000 and £600,000 of realisations.
4. Unsecured creditors
Unsecured creditors generally consist of the company's customers, suppliers, contractors, certain employee claims, and HMRC. If all unsecured creditors have received an equal dividend and there are further funds available, interest is also paid on their debt.
5. Connected/associate unsecured creditors
Unsecured creditors who have an association with the company are eligible to be paid a dividend in liquidation. This creditor group might include a director's family member, or an employee who has loaned money to the business. Employee expense claims also fall into this category.
It is paramount to place the interests of creditors ahead of the company and its directors/shareholders in any insolvency situation. Directors who fail to do this face serious allegations that can lead to disqualification for up to 15 years.
Need to speak to someone?
If your company is struggling with unmanageable debts, squeezed cash flow, or an uncertain future, you are far from alone. We speak to company directors just like you every single day, and we are here to give you the help and advice you need.
Call our team today on 0800 644 6080
Real Business Rescue has extensive experience of corporate liquidation - we can provide expert advice on any aspect of the process, and the order of priority payments. Call our professional team to arrange a free initial consultation – With 100+ offices across the UK, you're never far away from expert and confidential advice.
Contact the RBR Team Today
---
Free download
Free Insolvency Report
Claim Your Free Business Review
All UK sectors are experiencing specific challenges at present, particularly in light of the Covid-19 pandemic. Find out how your sector is performing here.
Simply search your Limited Company Name or Company Number
Please select your company from the list below:
We will also check if you're eligible for Director Redundancy
Next Steps
We provide free confidential advice with absolutely no obligation.
Our expert and non-judgemental team are ready to assist directors and stakeholders today.
Free Business Review
---
Claim your Free Business Review to understand what options are available to you.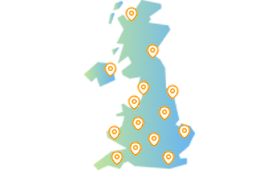 Office Locator
---
Find your nearest office - we have more than 100 across the UK. Remote Video Meetings are also available.
Contact Us Today
---
Free, confidential, and trusted advice for company directors across the UK.