What are the risks of dissolving a company with debts, also known as the Spongebob Plan?
If you choose to take the Spongebob Plan approach and dissolve a company with debts, you could lose out on director redundancy pay, for which the average claim is £9,000. Most directors can claim statutory redundancy pay if their company enters liquidation or administration, however, the claim will be invalid through the strike-off route.
60 Second Test Find Your Nearest Office
Is the strike off option right for your company?
In online business circles, there is a company closure process commonly known as The Spongebob Plan. It is essentially just dissolution (also known as strike-off) but crucially, the company attempting to dissolve will have liabilities such as HMRC tax debts or supplier debts that they cannot afford.
Received a Bounce Back Loan?
Don't Worry - There are thousands of other company directors going through the same process. No matter what position you are in and need looking for options, speak to a member of the Real Business Rescue team. It's Free & Confidential.
The team are available now -  0800 644 6080
The Spongebob Plan was named after a member on the online message board, UK Business Forums. The website is hugely popular with a thriving community of businesspeople sharing ideas, concerns and advice - some of it good, some not so much.
The Spongebob Plan advises directors of insolvent companies to start the strike-off (dissolution) process and hope that the company is dissolved at Companies House without intervention. Some creditors, such as HMRC, will object to the strike-off due to them being owed money and the application will be rejected – you can read more about what happens in this situation here. But if the strike-off application sails through without objection – usually because the debt is considered low-level - hey presto, the company is dissolved.
At this stage, many company directors will feel the situation is resolved. They've effectively paid £10 (the cost of the strike-off application known as a DS01 form) to close their company and walk away from debts. However, in many cases, directors have also just walked away from a potential cash windfall.
Otherwise known as director redundancy.
Director redundancy following liquidation
When an insolvent company closes through a liquidation process, there is a good chance that the director(s) of the company can claim for redundancy – of which the average director compensation is £9,000. Unfortunately, awareness of director redundancy is still relatively low and many individuals miss out on their right to claim.
In order to qualify, the director needs to meet specific criteria, such as being on the company payroll (taking salary via PAYE) and the company itself needs to have been trading for at least two years. If these two conditions are met, the probability of a successful claim is high. You can assess your potential claim here.
In a dissolution (strike-off) process, it isn't possible to claim director redundancy. So while the £10 application fee is, on the surface, an attractive option when compared to a £4k or £5k (average fee) liquidation, it's only in liquidation that a director can guarantee the company is closed with no chance of it being restored to the register and, crucially, it's the only possible avenue to claim director redundancy.
In many cases, a cash-strapped director is unable to afford liquidation but the insolvency practitioner will work on the basis that the director has a valid redundancy claim and assess the value of this claim. If the value is greater than the cost of the liquidation – remember the average claim is £9,000 – the director will then be able to fund the liquidation and have money to take away at the end of the process – tax-free. You can read more on where director redundancy money comes from here.
Need to speak to someone?
If your company is struggling with unmanageable debts, squeezed cash flow, or an uncertain future, you are far from alone. We speak to company directors just like you every single day, and we are here to give you the help and advice you need.
Call our team today on 0800 644 6080
For any queries regarding company liquidation, director redundancy, and the perils of dissolving a company with debts, contact us for a free consultation.
For a detailed depiction on how The Spongebob Plan (choosing dissolution over liquidation) could be a costly mistake, see the scenario below.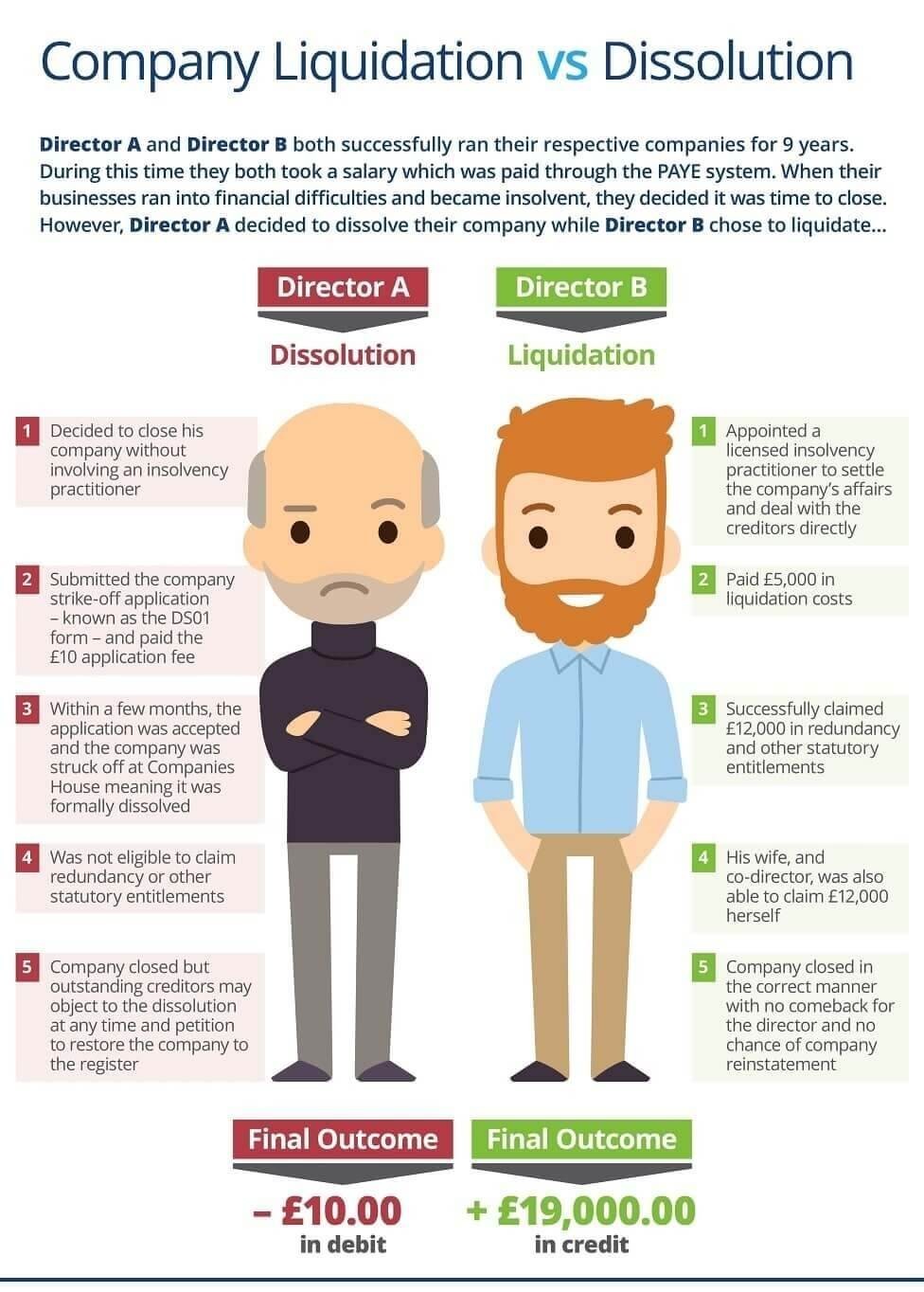 Contact the RBR Team Today
---
Free download
Free Insolvency Report
Claim Your Free Business Review
All UK sectors are experiencing specific challenges at present, particularly in light of the Covid-19 pandemic. Find out how your sector is performing here.
Simply search your Limited Company Name or Company Number
Please select your company from the list below:
We will also check if you're eligible for Director Redundancy
Next Steps
We provide free confidential advice with absolutely no obligation.
Our expert and non-judgemental team are ready to assist directors and stakeholders today.
Free Business Review
---
Claim your Free Business Review to understand what options are available to you.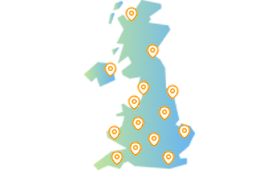 Office Locator
---
Find your nearest office - we have more than 100 across the UK. Remote Video Meetings are also available.
Contact Us Today
---
Free, confidential, and trusted advice for company directors across the UK.