Liquidation and Business Rescue Advice in Basingstoke
"Hello and welcome to the Basingstoke office of Real Business Rescue. I'm Julie Palmer and I head up the team here at the Basingstoke office. We are here to provide help and advice to company directors dealing with financial problems."
From our office in Basingstoke, Julie and her team help small business owners, sole traders, as well as large corporations across the town and the wider Hampshire area. Julie is a fully licensed insolvency practitioner and a Partner at Real Business Rescue. She is accompanied by a talented team of experienced insolvency professionals and corporate restructuring experts.
Take Our Free 60 Second Test
Get an instant understanding of your:
Debt and Asset Position
Formal Insolvency Options
Next steps
Plus much more ...
Start The 60 Second Test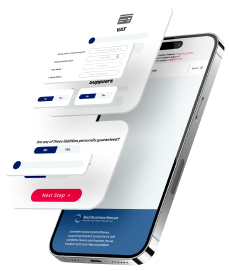 Whether poor cash flow is hampering your business activity, rising company debts are becoming unmanageable, or if you need to look at ways to streamline your operations, Julie and his team are here to help. Taking swift action at the early signs of financial distress can significantly increase your chance of successfully turning around the business and its fortunes. At Real Business Rescue, we offer all company directors free no-obligation initial consultation where we can explain the various options which exist.
The most appropriate course of action will depend on a number of factors related to the company, its debt levels, and its ability to service these outgoings over the short- to medium-term. A suitable solution may require formal negotiations with creditors, a comprehensive restructuring process, or else seeking an affordable and flexible channel of outside funding.
Get in touch
Don't Worry - There are thousands of other company directors going through the same process. No matter what position you are in and need looking for options, speak to a member of the Real Business Rescue team. It's Free & Confidential. Get in touch with your nearest office today on 01256 686 045
In some instances, it may be that the company's problems have taken it beyond the point of rescue. If this is the case, we will talk you through the process of company liquidation and how this will affect you and your creditors.