Liquidation and Business Rescue Advice in Bournemouth
"Hi, I'm Julie Palmer and I am part of the Real Business Rescue team operating on the south coast of England. I'm an expert in all aspects of personal and corporate insolvency with well over a decade of experience in the field. If you'd like to find out how we might be of assistance, call us directly to arrange a consultation."
Take Our Free 60 Second Test
Get an instant understanding of your:
Debt and Asset Position
Formal Insolvency Options
Next steps
Plus much more ...
Start The 60 Second Test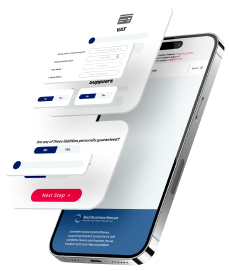 Companies in financial distress need clear advice and support they can rely upon. That is precisely what Real Business Rescue exists to provide and we have a network of offices stretching from the south coast of England to northern Scotland, and from Humberside to south Wales. If you are a company director facing spiralling debts and unmanageable financial scenarios, we can meet with you face-to-face to discuss your concerns.
Our licensed insolvency practitioners in southern England and at our Bournemouth office provide advice that can be trusted to companies of all sizes, from multinational operations to small-scale start-ups. We have a significant presence in Bournemouth and a team of very highly experienced insolvency and corporate recovery specialists.
Get in touch
Whether you are thinking about closing your company, looking at your restructuring and refinancing options, or need advice on dealing with your creditors, your local Real Business Rescue office is here to help. Get in touch with your nearest office today on  01202 509 359
In addition to supporting limited company directors with industry-leading insolvency and liquidation advice, Real Business Rescue also provide a complete offering of corporate advisory services to larger corporations within the UK as well as global firms. We can advise on an array of restructuring and growth strategies to elevate your business to the next level. If you need to close your limited company, as it is beyond rescue, we can provide confidential support and advice to take the next steps.
An important aspect of what we do is to provide the advice and assistance that directors themselves need during testing times and when the future of their company is potentially at stake.