Liquidation and Business Rescue Advice in Exeter
"Hi, I'm Scott Kippax and I manage the Exeter office of Real Business Rescue. I am a specialist in all aspects of corporate and personal insolvency with more than 30 years of experience."
Real Business Rescue has a network of offices covering the length and breadth of the UK and we have a significant presence along the south coast of England. Our office in Exeter is an important part of that and one of our main regional bases. Scott Kippax leads a team of licensed insolvency practitioners in Exeter who are exceptionally well-placed to help anyone in need of advice and support in the face of serious financial difficulties.
Take Our Free 60 Second Test
Get an instant understanding of your:
Debt and Asset Position
Formal Insolvency Options
Next steps
Plus much more ...
Start The 60 Second Test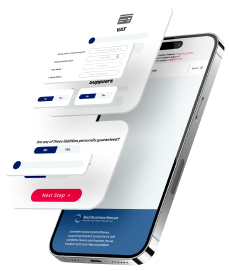 Debt concerns can easily spiral out of control and cash flow issues are not always easy to overcome. At Real Business Rescue we understand the challenges that company directors and stakeholders face under these circumstances and we offer a committed and compassionate service to all of our clients. When tough decisions need to be made, it helps to have seasoned experts and insolvency specialists around to support and inform all aspects of the process.
In some circumstances, it may be the case that you are required to close your limited company. We can provide you with liquidation advice and support.
Get in touch
Whether you are thinking about closing your company, looking at your restructuring and refinancing options, or need advice on dealing with your creditors, your local Real Business Rescue office is here to help. Get in touch with your nearest office today on  01392 311 683
Where it is possible to recover your business, we can explore restructuring routes available such as a company administration. Alternatively, you may consider a Company Voluntary Arrangement debt repayment plan with your creditors.
You can call our Exeter offices directly on 01392 311 683 to arrange a consultation or to find out more about the services we offer.