Liquidation and Business Rescue Advice in Carlisle
"I'm Gerald Krasner, and I welcome you to the Carlisle office of Real Business Rescue. As a licensed insolvency practitioner and Partner at Real Business Rescue, I am here to provide the expert help, advice, and guidance you need when your company is going through its most challenging of times."
From our Carlisle office, Gerald and his team are dedicated to helping company directors, their shareholders, and key stakeholders, during times of financial distress, operational uncertainty, or with concerns over insolvency. They speak to company directors just like you every single day, using their in-depth knowledge and enviable experience to formulate actionable, robust, and flexible plans to turn around the fortunes of a struggling business.
Take Our Free 60 Second Test
Get an instant understanding of your:
Debt and Asset Position
Formal Insolvency Options
Next steps
Plus much more ...
Start The 60 Second Test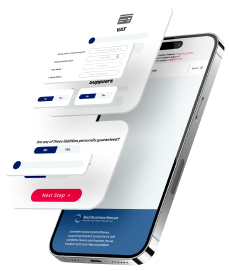 Businesses up and down the country are experiencing unprecedented levels of uncertainty, squeezed cash flow, and a future filled with challenges. If you are in this situation, you are far from alone, however, it is still vital that you seek expert help and advice as a matter of urgency.
The sooner you take advice from a qualified business rescue and recovery professional, the higher the chance you have of effecting a successful turnaround. There are a number of insolvency procedures all of which have been designed to help companies in distress. These range from formal negotiations with creditors to lower monthly repayments, placing the company into administration to shield the business from legal action while viable elements are saved, through to voluntary liquidation which can be entered into if the company's problems have taken it beyond the point of rescue.
Get in touch
Don't Worry - There are thousands of other company directors going through the same process. No matter what position you are in and need looking for options, speak to a member of the Real Business Rescue team. It's Free & Confidential. Get in touch with your nearest office today on 01228 892 330
Gerald and his team will take the time to understand your situation, talk you through the options which may be suitable, before taking you through the whole process from start to finish. Whether the plan is to rescue or close the company, rest assured you are in the best hands possible.
You can arrange a free no-obligation consultation with Gerald direct with our Carlisle office, by calling our directors' helpline on 01228 892 330.