Liquidation and Business Rescue Advice in Chester
"Welcome to Real Business Rescue's offices in Chester. We provide expert advice and support around all aspects of insolvency and corporate recovery. I'm partner Dean Watson and I have over 20 years' experience in the field of corporate insolvency. Call my team directly to find out how we might be able to help you."
The Chester office of Real Business Rescue forms part of a network that spans the entire of the UK and includes a number of nearby sites in the north-west of England. Our teams based in the city are committed to meeting the needs of local companies, large and small, when they are faced with mounting debts and serious financial concerns.
Take Our Free 60 Second Test
Get an instant understanding of your:
Debt and Asset Position
Formal Insolvency Options
Next steps
Plus much more ...
Start The 60 Second Test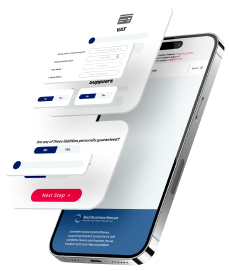 It is no director's dream to call on the services of licensed insolvency practitioners but, under circumstances in which it is necessary to do so, it makes sense to seek the very best advice available. We have years of experience in assisting companies and their directors as they aim to navigate the nuance of corporate insolvency and business rescue. There are numerous pitfalls entailed within that process and it can be vital to secure the right support.
We can offer support for companies whether solvent or insolvent. If you are the director of a solvent business and intend to close it, we have services in liquidation such as a Members' Voluntary Liquidation (MVL) which is a common closure route. We can help you if you are facing creditor pressures and need to close your insolvent company by way of a Creditors' Voluntary Liquidation. Alternatively, we offer business restructuring procedures with a team of highly experienced company administrators.
Get in touch
Whether you are thinking about closing your company, looking at your restructuring and refinancing options, or need advice on dealing with your creditors, your local Real Business Rescue office is here to help. Get in touch with your nearest office today on  01244 879 993
If you are based in the Chester area and you feel that you might be able to benefit from our assistance, call us directly on 01244 879 993.